Jurgen Klopp gives two conditions that would make Liverpool sign more players
Liverpool boss, Jurgen Klopp has started two conditions that would make the Merseyside sign more players
Although Liverpool manager Jurgen Klopp is happy with his team, they may yet need to return to the transfer market.
The German tactician claims that Liverpool won't add any more players this summer unless they are compelled to before the end of the transfer market.
The Reds have had a relatively quiet window having signed Calvin Ramsey, Fabio Carvalho and Darwin Nunez in mid-June.
And Klopp insists he's happy to keep his squad settled unless there are sensational late developments.
"Unless we have injuries or player sales no, we have our squad," Klopp said (via Sky Sports)
When asked about potential sales, he replied: "I don't talk about these things, you know that."
The deal that took Nunez from Benfica to Anfield could rise to a club record £85 million if certain add-ons are met, based on individual and team performances.
Liverpool have otherwise added teenagers Fabio Carvalho and Calvin Ramsay from Fulham and Aberdeen respectively.
With Sadio Mane departing for Bayern Munich before the arrival of Nunez and speculation about Mohamed Salah's future ended when the Egyptian penned a new three-year deal.
There have been reports linking Liverpool with a move for Sporting CP midfielder Matheus Nunes.
Another is Rennes forward Martin Terrier who has been mentioned, amid uncertainty surrounding Roberto Firmino's future at the club.
It remains to be seen whether Liverpool will bring in new players to Anfield this summer.
In other news, Liverpool star defender Joel Matip sends clear warning message to rival clubs ahead of next season
Liverpool Recieve transfer boost for Barcelona wonderkid 'set to leave for free', who Jurgen Klopp is eager to sign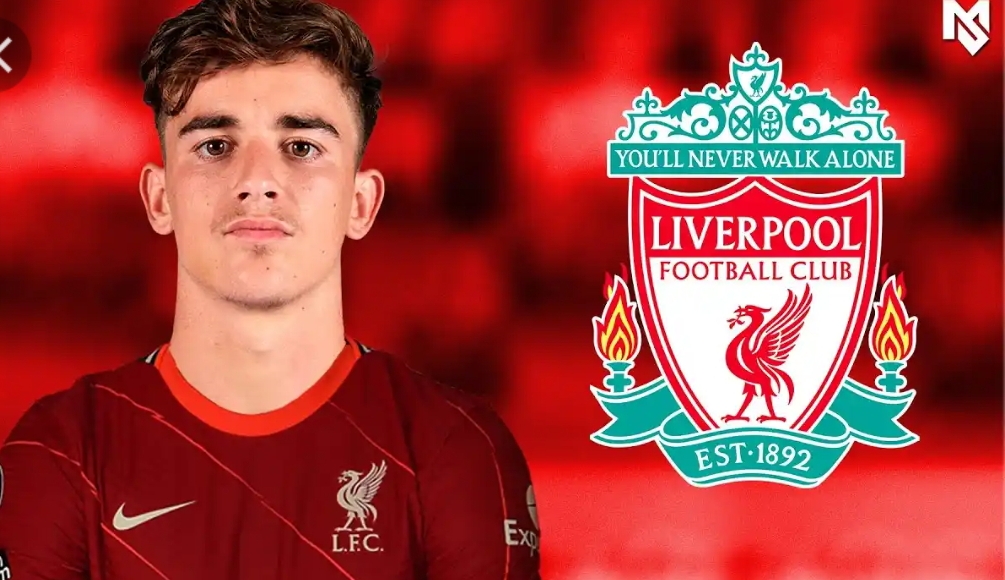 Liverpool Recieve transfer boost for Barcelona wonderkid 'set to leave for free', who Jurgen Klopp is eager to sign
Barcelona star could leave the club on a free transfer, which is news that will put Liverpool boss Jurgen Klopp on red alert.
The Reds are in severe need of new players as they sit ninth in the Premier League, 21 points behind league leaders Arsenal.
The team's starting midfield has struggled, and fringe players like Alex Oxlade-Chamberlain and Naby Keita are anticipated to go in the summer when their contracts expire.
Liverpool, on the other hand, has been searching the market for new players. Jude Bellingham and Enzo Fernandez, two of the most sought-after midfielders in the world of football, have recently been connected to Jurgen Klopp's team.
Gavi's shaky Barcelona contract, though, makes it possible that the Reds will try to sign the 18-year-old in the summer for a pittance or the following year for nothing.
Gavi to leave Barcelona?
Gavi, one of Barcelona's most prized assets, could leave the Catalan giants for free in 2024 if the club fail to register the player's contract.
The Spain international starred for Barcelona in a 1-0 Copa del Rey victory over Real Sociedad on Wednesday evening.
However, hours before kick off the teenager made headlines as news broke that La Liga had refused Barcelona's attempts to register the player's contract.
This is due to the club's failure to navigate Financial Fair Play rules.
Last September, Gavi signed a new contract with Barcelona that lasts through 2026 and has a staggering £880 million release clause.
Barcelona might lose their starlet for nothing in 2024, when his previous contract was set to expire, if the new agreement cannot be registered.
Ronald Araujo, a highly regarded central defender, also signed a new contract in 2022, thus the same circumstances apply to him.
Liverpool, who reportedly wanted to sign Gavi last summer, is probably aware of the circumstances the young player is in right now.
At the time, the Spanish daily Nacional reported that Klopp had "had asked the board to start talks" over a contract for the player and had "been infatuated" with Gavi.
In other news, Liverpool set to submit massive offer to sign £75,000-a-week star before deadline