"He was dangerous" – Watch Jurgen Klopp makes ambitious Darwin Nunez admission after first Liverpool game and fires warning message to rival clubs
"He was dangerous" – Watch Jurgen Klopp makes ambitious Darwin Nunez admission after first Liverpool game and fires warning message to rival clubs
Jurgen Klopp, the manager of Liverpool, responds to Darwin Nunez's debut performance in a 4-0 loss to Manchester United.
After a spirited debut for Liverpool, Jurgen Klopp joked that Darwin Nunez was "almost slaughtered" by his new teammates.
Nunez, who joined the Reds from Benfica in the summer for a potentially club-record £85 million, played the final 30 minutes of Tuesday's 4-0 demolition of the Reds by Manchester United in the Bangkok Century Cup in Thailand.
The 23-year-old made a hectic cameo in which United goalkeeper Tom Heaton denied him a goal before he missed a great chance from close range after Mohamed Salah's shot had struck the crossbar.
Nunez showed signs of already developing a rapport with his new teammates when Klopp was questioned about where he saw Nunez playing this season bangkok training for Liverpool
In preparation for a friendly match against Manchester United, Liverpool trains in Bangkok.
"He is a number nine who can play on the wing as well," said the Reds boss. "We will see where he plays.
"But what you could see is the boys were already searching for him. It was his third session (since arriving for pre-season training) and I think after the third sprint his lungs were ready to explode.
"We nearly killed him these balls but he offered the runs and the boys wanted to pass the ball, that is for sure one of his strengths. He was dangerous.
"His profile is a proper number nine so that's helpful with speed and aggression and using his body."
Fabio Carvalho, named in the starting line-up, was a more impressive debutant and came close to scoring when his shot struck the inside of the post.
But Klopp said of the new boys: "I understand we have to talk about it that early, but for us it makes absolutely no sense.
"Fabio is here for eight days and Darwin for three days and has massive blisters on his feet, and we've all experienced that in our life and it doesn't feel any different for a professional football player, it is really painful."
In other news, Darwin Nunez Liverpool message sent as superstar forward rules himself out of Manchester United friendly
Liverpool confirms midfield transfer as Jürgen Klopp explains plan and Diogo Jota injury update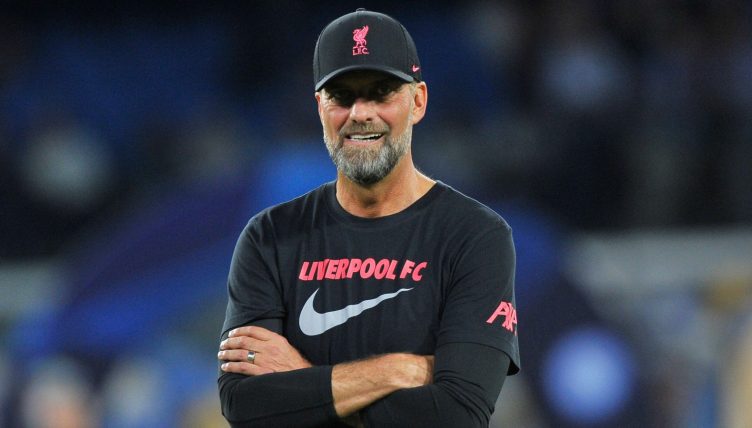 The Liverpool confirms midfield transfer as Jürgen Klopp explains plan and Diogo Jota injury update
Liverpool have confirmed a January transfer move while Jürgen Klopp has been speaking about his summer plan and offered a Diogo Jota injury update.
Jürgen Klopp has told his team that the Reds would be making significant changes amid a transfer overhaul, but that won't happen until the summer when several of his players' contracts expire.
"At Borussia Dortmund, it was clear when I left (in 2015), I said something has to change," Klopp said in the second part of his press conference. "It is a different situation (here). Either the manager's position changes or a lot of other things change.
"So, as far as I am concerned, what I hear — unless someone tells me (different) — I will not go. So that means maybe there is a point where we have to change other stuff.
"We will see but that is for the future, like summer or whatever. Not now. I have space and time to think about it.
"We have to play better football now. We cannot play and say: 'OK, these are the problems but next season we don't have them anymore'. That is a really long time. I cannot promise we will fly tomorrow but what I want to promise is that we really fight and everyone can see it."
But if they manage to finish in the top four this season, it will be much easier to make such changes. Without Champions League football for a season, it will be considerably more difficult to sign Jude Bellingham and other major targets.
Jürgen Klopp has offered an update on Diogo Jota's fitness as he continues his recovery from the long-term injury that has already forced him to miss the World Cup.
"I don't know exactly how long but he looks really good," Klopp said in the second part of his press conference. "He's out there on the pitch doing a lot of stuff already. Another few weeks?"
When asked if Jota would be available for the first leg of the Champions League quarterfinal matchup against Real Madrid next month, Klopp said: "From my point of view, yes but I don't know."
Colombian winger Luis Díaz is also on the recovery trail. He posted an update from the AXA Training Centre on social media yesterday.
In other news, Liverpool transfer news: Jude Bellingham latest as Borussia Dortmund chief gives public update