Watch Barcelona legend CarlesPuyol sends three-word Luis Diaz message after insane Liverpool equaliser
Watch Barcelona legend CarlesPuyol sends three-word Luis Diaz message after insane Liverpool equaliser
After Luis Diaz's outstanding equalizer for Liverpool, Carles Puyol became the most recent former superstar to thank the Colombian.
After the former FC Porto player scored from a distance to give Anfield some hope of the Reds securing all three points at Anfield, the Barcelona icon tweeted "wonderful Luis Diaz."
Commentators noted the forward's relatively modest goal total compared to his other attackers on Merseyside, and the 25-year-old had drawn some criticism for his level of performance on the field.
Despite the outcome, we are overjoyed to see Diaz register a goal and contribute significantly to adding another point to the total.
We've had a dismal start to the season, and much will undoubtedly be made of the fact that we trail the defending champions, Manchester City, by four points heading into gameweek three.
However, this shouldn't take away from the fact that the left-sided forward has proven he can contribute when needed.
We'll be hoping to see him repeat this performance against Manchester United since Darwin Nunez is suspended for the match.
In other news, Watch Luis Diaz Thunderbolt equaliser for Liverpool agaisnt Crystal Palace
Liverpool confirms midfield transfer as Jürgen Klopp explains plan and Diogo Jota injury update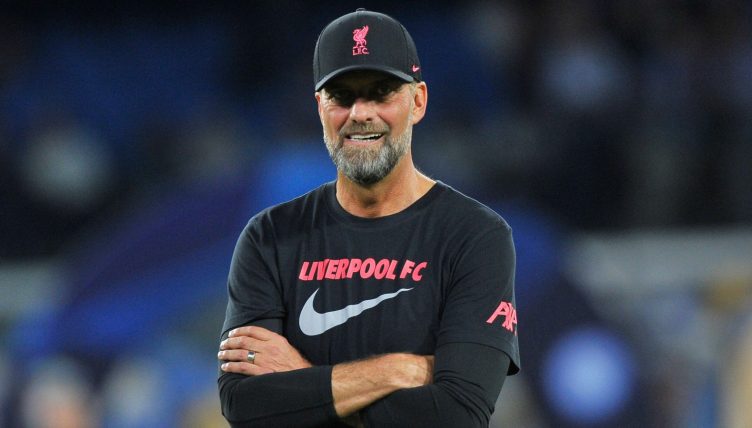 The Liverpool confirms midfield transfer as Jürgen Klopp explains plan and Diogo Jota injury update
Liverpool have confirmed a January transfer move while Jürgen Klopp has been speaking about his summer plan and offered a Diogo Jota injury update.
Jürgen Klopp has told his team that the Reds would be making significant changes amid a transfer overhaul, but that won't happen until the summer when several of his players' contracts expire.
"At Borussia Dortmund, it was clear when I left (in 2015), I said something has to change," Klopp said in the second part of his press conference. "It is a different situation (here). Either the manager's position changes or a lot of other things change.
"So, as far as I am concerned, what I hear — unless someone tells me (different) — I will not go. So that means maybe there is a point where we have to change other stuff.
"We will see but that is for the future, like summer or whatever. Not now. I have space and time to think about it.
"We have to play better football now. We cannot play and say: 'OK, these are the problems but next season we don't have them anymore'. That is a really long time. I cannot promise we will fly tomorrow but what I want to promise is that we really fight and everyone can see it."
But if they manage to finish in the top four this season, it will be much easier to make such changes. Without Champions League football for a season, it will be considerably more difficult to sign Jude Bellingham and other major targets.
Jürgen Klopp has offered an update on Diogo Jota's fitness as he continues his recovery from the long-term injury that has already forced him to miss the World Cup.
"I don't know exactly how long but he looks really good," Klopp said in the second part of his press conference. "He's out there on the pitch doing a lot of stuff already. Another few weeks?"
When asked if Jota would be available for the first leg of the Champions League quarterfinal matchup against Real Madrid next month, Klopp said: "From my point of view, yes but I don't know."
Colombian winger Luis Díaz is also on the recovery trail. He posted an update from the AXA Training Centre on social media yesterday.
In other news, Liverpool transfer news: Jude Bellingham latest as Borussia Dortmund chief gives public update