(Video) Watch Former Liverpool midfielder Gin Wijnaldum stunning and incredible welcome to life by hundreds of Roma fans in Italy by a sold-out Stadio Olimpico
(Video) Watch Former Liverpool midfielder Gin Wijnaldum stunning and incredible welcome to life by hundreds of Roma fans in Italy by a sold-out Stadio Olimpico
Prior to joining Roma on loan from PSG, former Liverpool midfielder Georginio Wijnaldum arrives in Italy to the cheers of hundreds of Roma supporters. Wijnaldum will join Jose Mourinho's Stadio Olimpico revolution.
Numerous Roma supporters met Georgino Wijnaldum following his trip.
The loan transfer of the Dutch international from PSG will be completed soon.
Wijnaldum will be the sixth player signed by Jose Mourinho in the summer transfer window.
Wijnaldum has been permitted to depart PSG after they acquired Renato Sanches from Lille.
Prior to his transfer from PSG, Roma supporters greeted Georginio Wijnaldum in the airport and gave him a very warm welcome.
The Dutch international is anticipated to complete a loan deal with a purchase option with the Giallorossi this week, making him Jose Mourinho's fifth addition for the summer transfer season.
And the Roma supporters made it clear to the 31-year-old that they were eager for his arrival by showing up in large numbers to welcome Wijnaldum at the airport.
The Dutch international was seen in social media footage being greeted by the waiting supporters after arriving on a private jet provided by club owners the Friedkins.
Wijnaldum is walking through the Ciampino airport with a wide grin on his face, waving, signing autographs, and taking pictures before being whisked away in a car to meet club directors.
Following his exit from Liverpool, the 31-year-old is anticipated to sign a loan agreement with the Italian team just one season after joining the Parisians for free.
His arrival adds to Roma's already strong summer transfer period, which saw the signings of Paulo Dybala, Nemanja Matic, and Zeki Celik.
🎶 GINI WIJNALDUM 🎶#ASRoma | @GWijnaldum pic.twitter.com/aAn8744ixh

— AS Roma English (@ASRomaEN) August 7, 2022
Disclaimer: This video is provided and hosted by a 3rd party server. Sportelo helps you discover publicly available material throughout the Internet and as a search engine does not host or upload this material
Liverpool confirms midfield transfer as Jürgen Klopp explains plan and Diogo Jota injury update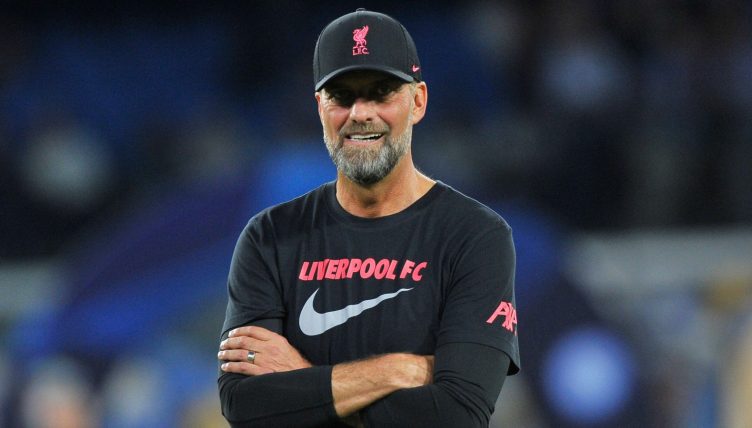 The Liverpool confirms midfield transfer as Jürgen Klopp explains plan and Diogo Jota injury update
Liverpool have confirmed a January transfer move while Jürgen Klopp has been speaking about his summer plan and offered a Diogo Jota injury update.
Jürgen Klopp has told his team that the Reds would be making significant changes amid a transfer overhaul, but that won't happen until the summer when several of his players' contracts expire.
"At Borussia Dortmund, it was clear when I left (in 2015), I said something has to change," Klopp said in the second part of his press conference. "It is a different situation (here). Either the manager's position changes or a lot of other things change.
"So, as far as I am concerned, what I hear — unless someone tells me (different) — I will not go. So that means maybe there is a point where we have to change other stuff.
"We will see but that is for the future, like summer or whatever. Not now. I have space and time to think about it.
"We have to play better football now. We cannot play and say: 'OK, these are the problems but next season we don't have them anymore'. That is a really long time. I cannot promise we will fly tomorrow but what I want to promise is that we really fight and everyone can see it."
But if they manage to finish in the top four this season, it will be much easier to make such changes. Without Champions League football for a season, it will be considerably more difficult to sign Jude Bellingham and other major targets.
Jürgen Klopp has offered an update on Diogo Jota's fitness as he continues his recovery from the long-term injury that has already forced him to miss the World Cup.
"I don't know exactly how long but he looks really good," Klopp said in the second part of his press conference. "He's out there on the pitch doing a lot of stuff already. Another few weeks?"
When asked if Jota would be available for the first leg of the Champions League quarterfinal matchup against Real Madrid next month, Klopp said: "From my point of view, yes but I don't know."
Colombian winger Luis Díaz is also on the recovery trail. He posted an update from the AXA Training Centre on social media yesterday.
In other news, Liverpool transfer news: Jude Bellingham latest as Borussia Dortmund chief gives public update