Reports: Benfica reject €100m bid for for Liverpool top midfield target and world cup winner
Reports: Benfica reject €100m bid for for Liverpool top midfield target and world cup winner
Before the World Cup began, Liverpool fans may not have been very aware of any connections between the club and Enzo Fernandez, but since the happenings in Qatar, the Argentine has become much more well-known.
Some publications had claimed that the Reds and Benfica had reached an agreement for the player, but it now appears that these reports were inaccurate, albeit a bid could have been made.
According to Record (via BBC Sport): "The Portuguese club would not sell for less than the 21-year-120 old's million euro (£106 million) asking price for Argentina midfielder Enzo Fernandez after the player was linked once more with the Reds and Real."
The 21-year-old will be on the watchlist of many teams around the world after being named the best young player in the tournament where his nation won, so the bid could have potentially come from anyone.
There isn't really a need for them to expedite a sale until a bid comes in that matches the release clause because the former River Plate midfielder merely joined his current club this summer.
Not only would they have to sell the player at that time, but with four and a half years left on his contract, there is no urgency to cash in just yet since they can still profit from his on-field contributions.
In other news, Liverpool have submitted £88million offer to sign World cup winning midfielder who Messi loves
Liverpool Recieve transfer boost for Barcelona wonderkid 'set to leave for free', who Jurgen Klopp is eager to sign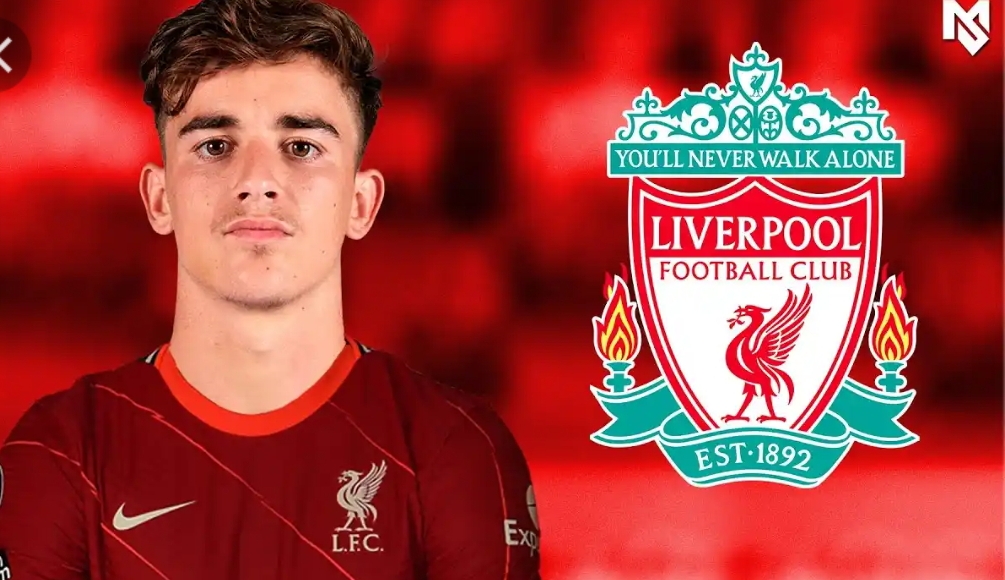 Liverpool Recieve transfer boost for Barcelona wonderkid 'set to leave for free', who Jurgen Klopp is eager to sign
Barcelona star could leave the club on a free transfer, which is news that will put Liverpool boss Jurgen Klopp on red alert.
The Reds are in severe need of new players as they sit ninth in the Premier League, 21 points behind league leaders Arsenal.
The team's starting midfield has struggled, and fringe players like Alex Oxlade-Chamberlain and Naby Keita are anticipated to go in the summer when their contracts expire.
Liverpool, on the other hand, has been searching the market for new players. Jude Bellingham and Enzo Fernandez, two of the most sought-after midfielders in the world of football, have recently been connected to Jurgen Klopp's team.
Gavi's shaky Barcelona contract, though, makes it possible that the Reds will try to sign the 18-year-old in the summer for a pittance or the following year for nothing.
Gavi to leave Barcelona?
Gavi, one of Barcelona's most prized assets, could leave the Catalan giants for free in 2024 if the club fail to register the player's contract.
The Spain international starred for Barcelona in a 1-0 Copa del Rey victory over Real Sociedad on Wednesday evening.
However, hours before kick off the teenager made headlines as news broke that La Liga had refused Barcelona's attempts to register the player's contract.
This is due to the club's failure to navigate Financial Fair Play rules.
Last September, Gavi signed a new contract with Barcelona that lasts through 2026 and has a staggering £880 million release clause.
Barcelona might lose their starlet for nothing in 2024, when his previous contract was set to expire, if the new agreement cannot be registered.
Ronald Araujo, a highly regarded central defender, also signed a new contract in 2022, thus the same circumstances apply to him.
Liverpool, who reportedly wanted to sign Gavi last summer, is probably aware of the circumstances the young player is in right now.
At the time, the Spanish daily Nacional reported that Klopp had "had asked the board to start talks" over a contract for the player and had "been infatuated" with Gavi.
In other news, Liverpool set to submit massive offer to sign £75,000-a-week star before deadline