Manchester City star makes 'unstoppable' Liverpool admission and admits joy at competing with Jurgen Klopp's side
Manchester City star makes 'unstoppable' Liverpool admission and admits joy at competing with Jurgen Klopp's side
Man city star Ilkay Gundogan has admitted that he felt Liverpool were 'unstoppable' during parts of last season as the Reds chased down a historic quadruple.
Although Jurgen Klopp's team won the FA Cup and League Cup, Manchester City won the Premier League, and they also lost to Real Madrid in the Champions League Final in Paris.
The Merseysiders put out an excellent effort, and the former Borussia Dortmund player confessed he looks forward to facing off against the Anfield team.
"It's incredible to have a team like Liverpool who you have to compete with and who play with such intensity," the German told The Telegraph (via The Kop Times).
"They push every single game and for a period of time last season they felt unstoppable."
Four of the last five English Premier League championships have been won by Pep Guardiola's team, with Liverpool taking home the fifth trophy during the 2019–20 campaign.
The reds will once again give the Citizens a run for their money even though they are predicted to win their third consecutive championship this season.
We still behind the Sky Blues by eight points, although we do have a game in hand thanks to the postponement of our match against Chelsea this weekend due to the Queen's burial on Monday.
It was disappointing to lose out on the two titles you would have loved to have won at the start of the season, but as fans watching Liverpool, we certainly felt unstoppable for a good portion of the season.
Liverpool hoped to carry over our efforts from last season into this one, but so far, things haven't quite worked out as we had hoped.
However, it's still early in the season, and nothing is guaranteed.
Liverpool defeated City 3-1 in the Community Shield earlier this year; while we were outstanding on that day, we haven't been able to match that level of play since that game at Leicester's King Power stadium.
The expectation is that Klopp's team can put together a respectable run of results following our recent triumph over Ajax before domestic football is suspended for the Qatar World Cup in the months of November and December.
In other news, im very happy -Liverpool make &initial moves to sign Jude Bellingham as major transfer claim made
Liverpool confirms midfield transfer as Jürgen Klopp explains plan and Diogo Jota injury update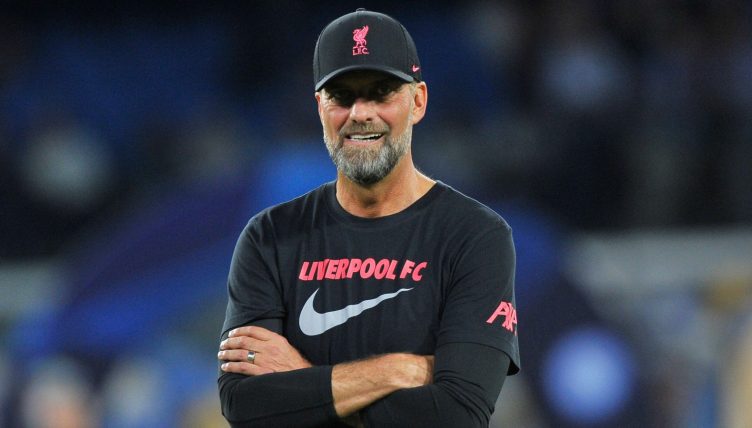 The Liverpool confirms midfield transfer as Jürgen Klopp explains plan and Diogo Jota injury update
Liverpool have confirmed a January transfer move while Jürgen Klopp has been speaking about his summer plan and offered a Diogo Jota injury update.
Jürgen Klopp has told his team that the Reds would be making significant changes amid a transfer overhaul, but that won't happen until the summer when several of his players' contracts expire.
"At Borussia Dortmund, it was clear when I left (in 2015), I said something has to change," Klopp said in the second part of his press conference. "It is a different situation (here). Either the manager's position changes or a lot of other things change.
"So, as far as I am concerned, what I hear — unless someone tells me (different) — I will not go. So that means maybe there is a point where we have to change other stuff.
"We will see but that is for the future, like summer or whatever. Not now. I have space and time to think about it.
"We have to play better football now. We cannot play and say: 'OK, these are the problems but next season we don't have them anymore'. That is a really long time. I cannot promise we will fly tomorrow but what I want to promise is that we really fight and everyone can see it."
But if they manage to finish in the top four this season, it will be much easier to make such changes. Without Champions League football for a season, it will be considerably more difficult to sign Jude Bellingham and other major targets.
Jürgen Klopp has offered an update on Diogo Jota's fitness as he continues his recovery from the long-term injury that has already forced him to miss the World Cup.
"I don't know exactly how long but he looks really good," Klopp said in the second part of his press conference. "He's out there on the pitch doing a lot of stuff already. Another few weeks?"
When asked if Jota would be available for the first leg of the Champions League quarterfinal matchup against Real Madrid next month, Klopp said: "From my point of view, yes but I don't know."
Colombian winger Luis Díaz is also on the recovery trail. He posted an update from the AXA Training Centre on social media yesterday.
In other news, Liverpool transfer news: Jude Bellingham latest as Borussia Dortmund chief gives public update