"I want him in my squad" -Liverpool to table £63m for star midfielder Jürgen Klopp admires
"I want him in my squad" -Liverpool to table £63m for star midfielder Jürgen Klopp admires
When Liverpool hunts for a new midfielder in the coming summer, one of their targets may be an Inter player who Jürgen Klopp is said to be a huge fan of.
Liverpool will almost certainly try to make a midfield acquisition next summer. Given that Gini Wijnaldum left the team last summer without being replaced, it had been anticipated that the club would sign one this summer.
Although it appears Jürgen Klopp is comfortable with his current group of midfielders and is willing to skip another season without replacing Gini Wijnaldum,
When players like Naby Keita and Alex Oxlade-Chamberlain contracts expire in the summer of 2023, there will likely be a significant midfield signing. Keita has the option to and probably will extend his contract with Liverpool, but Oxlade-future Chamberlain's is in great doubt.
Liverpool delaying the signing of Jude Bellingham for a year has been the subject of much speculation, but they shouldn't put all their eggs in one basket and instead make a list of possible recruits.
One name that will very likely be on the list is Inter dynamo Nicolò Barella, whose transfermarkt value at £63m, and who is under contract until 2026.
The Italian is a critical part of the Nerazzurri midfield lineup, and Klopp is rumoured to be a great fan of the former Cagliari star.
In the summer of 2019, Inter acquired Barella, who soon established himself as a pillar of Antonio Conte's team. With a combination of speed, strength, running, and a powerful shot, Barella is a physically demanding football player despite his tiny stature. He leaps into tackles and fights to win the ball back just as well as he does when he has it.
Barella was one of Inter's outstanding players of the season, and without him in midfield, Simone Inzaghi's side aren't the same. In 36 league games last season, Barella scored three goals and provided 13 assists as Milan snatched the Scudetto from Inter's grasp.
When Barella was suspended for both games of Liverpool's Champions League encounter, Jürgen Klopp was ecstatic and praised him in his pre-match press conferences. Barella's incisiveness and dynamism in midfield were lacking for Inter, who executed every move laboriously and slowly.
If Barella had been available, Liverpool would still have advanced, but it would have been closer than the actual matches were, despite Inter winning at Anfield.
The financial issues facing Inter are likewise unlikely to disappear very soon. The club will likely close their accounts for the 2021/22 season with a loss of £103 million, which, while bad, isn't anywhere near the £212 million they posted a year ago.
This is true even with the return of fans to Italian stadiums after the pandemic.
In a year, the debt will probably still be significant, and Liverpool could profit from it. Milan Kriniar is reportedly close to joining Paris Saint-Germain, thus it appears like Inter will still have to part with a prominent player this summer.
It remains to be seen if Inter Milan will be willing to let their star midfielder leave next year despite their financial crisis.
In other news, Watch Lionel Messi reveal "failed" attempt to persuade Sadio Mane to quit Liverpool and join Barcelona
Liverpool transfer – Fabrizio Romano confirms Liverpool talking to player they want to sign alongside Jude Bellingham this summer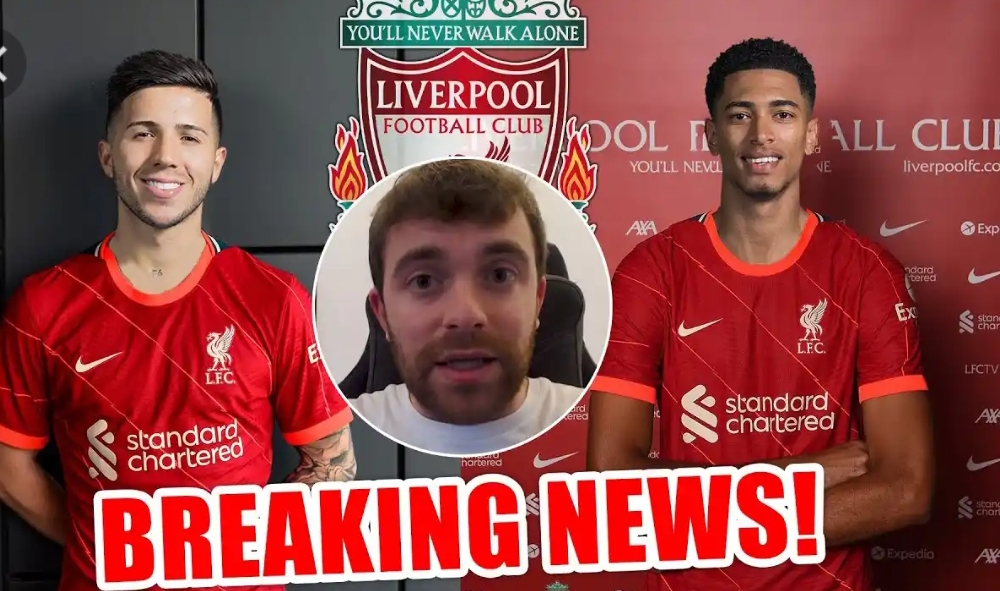 Liverpool transfer – Fabrizio Romano confirms Liverpool talking to player they want to sign alongside Jude Bellingham this summer
Fabrizio Romano has confirmed that Liverpool signing Matheus Nunes in the summer is a 'serious possibility'.
The Merseysiders continue to be focused on Jude Bellingham above all else, though are expected to conduct further business in the next window if finances allow.
"I think it's a possibility, for him to join Liverpool. I would not say a done deal but for sure they're having conversations on the player's side, on the club's side.
So Liverpool want Matheus Nunes and Jude Bellingham," the Italian journalist told the Born and Red channel (via Rousing the Kop). "Let's see if they're able to bring in both of them but this is the plan for the club."
Whether finances allow, of course, is another question entirely, and the extent to which it will be dependent on qualification for the Champions League remains something of an unknown amid the uncertain landscape of the club's ownership situation.
Amid Fabinho's ongoing struggles, a more pertinent question is perhaps whether the two midfielders mentioned should be considered enough in the way of incomings.
Liverpool won't want to cut off Stefan Bajcetic's pathway in light of his stunning performances of late but equally our No.3 can't be relied upon, on current form, to provide an alternative option.
Perhaps that means the pursuit of a more senior option is necessary, though that leaves us in a difficult position when it comes to deciding the fate of our Brazilian international if the quality of his performances don't improve before the end of the campaign.
In other news, Report: Liverpool could land Chelsea star N'Golo Kante in shocking deal