Liverpool star needs Jurgen Klopp to leave for him to 'become one of the best players'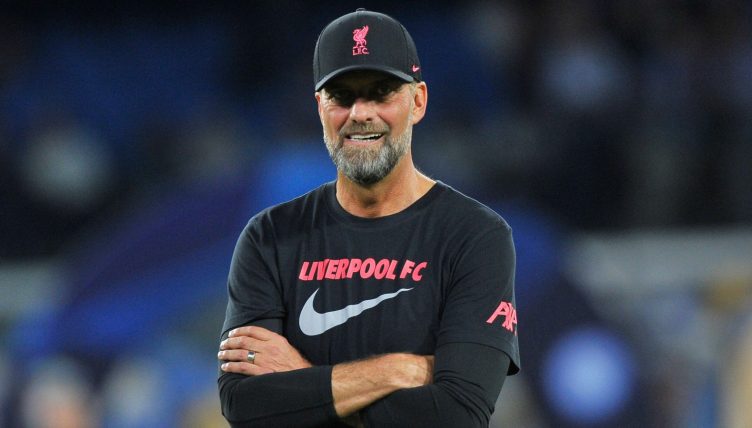 Liverpool star needs Jurgen Klopp to leave for him to 'become one of the best players'
According to claims Red star Cody Gakpo can only become "one of the best players" if Jürgen Klopp decides to step down as Liverpool's manager.
At the beginning of the season, Gakpo was in outstanding form for PSV Eindhoven. In his 14 Eredivisie appearances, he scored nine goals and provided 12 assists.
As Man United d decided not to pursue him during the summer transfer window, his 2022–23 performances fueled rumours that he might join them in January.
Nonetheless, Liverpool ultimately signed him. The Premier League team operated covertly to close the transaction, and word of their interest only surfaced just before the trade was finalized.
Gakpo has joined a struggling team at Liverpool and has been thrown into the deep end. Although Klopp would have preferred to ease him into the lineup, the injury absences of Roberto Firmino, Diogo Jota, and Luis Diaz forced the Dutchman to play right away.
Unsurprisingly, it has taken the 23-year-old a little while to get going, but on Monday night against Everton, he was outstanding. He contributed to Liverpool's 2-0 victory over their rivals.
Klopp has come under pressure this season but he will hope that his team can now kick on and earn a spot in the Champions League places.
Weirdly, former Ajax and PSV boss Aad de Mos has claimed that cGakpo will only reach his full potential at Liverpool once Klopp has left.
"Liverpool are entering a new cycle and he can become one of the best players if Liverpool gets a new manager," De Mos told Soccernews.nl.
"I think Klopp's era is coming to an end. Now it has also become known in the media that after seven years at Mainz, seven years at Dortmund and now his seventh year at Liverpool, things are coming to an end.
Gakpo will certainly find his place in a new, young team. It is normal for clubs to perform a little less, now they will continue to select and they will be a good team again."
Also, former Tottenham star Rafael van der Vaart has hit out at Klopp for playing Gakpo as a striker.
The biggest surprise for me wasn't that Liverpool bought Cody Gakpo last month," the ex-Spurs man told Ladbrokes.
"Look, if you have the sort of tournament he did in Qatar, you're going to attract interest from a lot of top clubs.
"But, for me, they've signed a player who has played his whole career as a left-winger, and in the national team he's played as a number 10, a second striker… and now he's playing as a striker? He's not a striker!
"Cody needs space to play in, he needs to run with the ball, that's where he's most dangerous. That's the biggest issue he has at Liverpool.
"Why are they playing him as a number nine? He's a left-winger who can cut inside and cause danger there"
In other news, Liverpool transfer news: Reds offered chance to sign £50m Brazilian superstar