Liverpool makes surprising move for World Cup star – They badly need him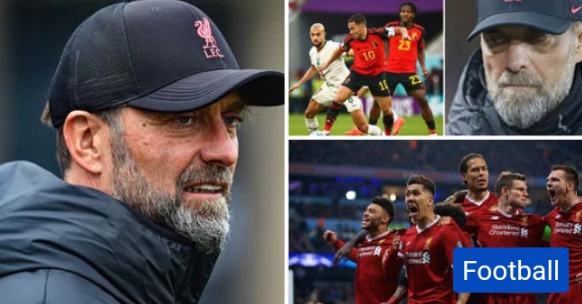 Liverpool makes surprising move for World Cup star – They badly need him
Liverpool plans to rebuild their midfield in January by pursuing Sofyan Amrabat from Fiorentina.
The Reds' play this season has been terrible. At the start of the World Cup, Jurgen Klopp's squad was sixth in the Premier League, around seven points from the spots in the Champions League and 15 points behind league leader Arsenal.
Liverpool's poor performance can be partially attributed to their midfield. Tiago Alcantara and Jordan Henderson, the club captain, have both missed substantial periods of the season due to injuries, and reserve player Naby Keita hasn't played since August.
This season, Fabinho, a reliable midfielder once dubbed "the lighthouse," hasn't been close to the player he once was. The Brazilian will try to regain his form in the World Cup.
Given Liverpool's midfield issues and the fact that Alex Oxlade-Chamberlain and Keita's contracts are up in the coming year.
Liverpool are reportedly competing with Tottenham Hotspur for the services of Moroccan international Amrabat, according to the Italian publication Corriere dello Sport.
Amrabat in a action for Morocco at the Qatar 2022 World Cup(Getty Images)
Amrabat was a vital part of the Moroccan team that defeated Belgium 2-0 in the World Cup group stages. Amrabat has excelled domestically for Fiorentina this season.
According to the story, Amrabat would be open to moving from Florence to Merseyside if the pay is good. The midfielder may leave Serie A for the Champions League if it is attractive enough to him.
The player reportedly earns £1.56 million (€1.8 million) year in Florence, but if he chooses to sign with the Premier League's elite clubs, his income might increase significantly.
Klopp has also mentioned that he is looking for a midfielder.
The manager of Liverpool admitted as much earlier this season: "I know we've been having this talk ever since it
"That is the circumstance. There isn't much left to say about it. We are searching for it, and if it turns out to be the right player, we need him; if not, we don't.
In other news, Liverpool transfer; Pundit makes interesting Jude Bellingham & Declan Rice point Liverpool can't afford to ignore