'Liverpool is a great team with amazing fans" – Watch Liverpool sent a transfer message as the reds are ready to send €63 million + €8 million offer for Chelsea-linked Barcelona superstar
'Liverpool is a great team with amazing fans" – Watch Liverpool sent a transfer message as the reds are ready to send €63 million + €8 million offer for Chelsea-linked Barcelona superstar
As reported by Futbol Total on Twitter, Liverpool FC have joined the race to try and sign Barcelona midfield sensation Frenkie de Jong.
Additionally, Chelsea, the Reds' Premier League rivals, are interested in signing the Dutch international.
All summer long, there has been discussion over De Jong's future because Barcelona has been attempting to get him to leave the team in order to raise money and reduce their payroll.
The 25-year-old hasn't expressed any desire to quit, though.
The absence of Champions League football at Old Trafford is considered by De Jong as a huge red flag, and he has already rebuffed advances from Manchester United.
While the Blues are now focused on acquiring Pierre-Emerick Aubameyang from Barcelona, Chelsea has also expressed a significant amount of interest in the Netherlands international.
In the midst of all of this, Liverpool also appears to have entered the race to sign de Jong from Barcelona.
The Reds have had a bad start to the new campaign, having lost all three of their Premier League games thus far.
Thiago Alcantara, Curtis Jones, and Naby Keita have all been out due to injury, and Alex Oxlade-fitness Chamberlain's is a constant source of worry.
Jordan Henderson, the team's captain, hasn't exactly had a stellar opening few weeks of the season.
The Merseysiders' manager, Jurgen Klopp, has previously claimed that no new additions will be made this summer.
However, the iffy start to the new campaign may have changed their stance on the matter.
As per the report, Liverpool are willing to splash the cash to sign de Jong. The finalists of the UEFA Champions League last season are ready to offer a fee of €63 million (£53 million) plus €8 million (£7 million) in variables to lure the midfielder away from Barcelona.
It won't meet Manchester United's previous offer of a comprehensive package worth €85 million for de Jong.
But given Barça's financial circumstances, they might be open to Liverpool's offer, even though the accuracy of the report is unknown.
In other news, (video) Watch £101million Athletico Madrid superstar arrives Anfield as Liverpool prepare final move to sign the midfield sensation better than Thiago before transfer deadline
Liverpool transfer – Fabrizio Romano confirms Liverpool talking to player they want to sign alongside Jude Bellingham this summer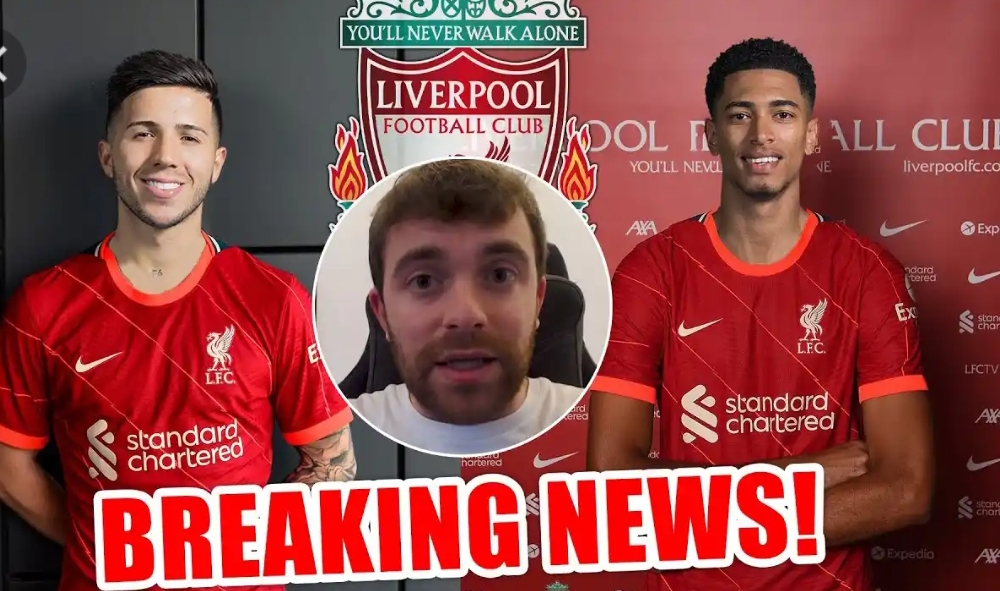 Liverpool transfer – Fabrizio Romano confirms Liverpool talking to player they want to sign alongside Jude Bellingham this summer
Fabrizio Romano has confirmed that Liverpool signing Matheus Nunes in the summer is a 'serious possibility'.
The Merseysiders continue to be focused on Jude Bellingham above all else, though are expected to conduct further business in the next window if finances allow.
"I think it's a possibility, for him to join Liverpool. I would not say a done deal but for sure they're having conversations on the player's side, on the club's side.
So Liverpool want Matheus Nunes and Jude Bellingham," the Italian journalist told the Born and Red channel (via Rousing the Kop). "Let's see if they're able to bring in both of them but this is the plan for the club."
Whether finances allow, of course, is another question entirely, and the extent to which it will be dependent on qualification for the Champions League remains something of an unknown amid the uncertain landscape of the club's ownership situation.
Amid Fabinho's ongoing struggles, a more pertinent question is perhaps whether the two midfielders mentioned should be considered enough in the way of incomings.
Liverpool won't want to cut off Stefan Bajcetic's pathway in light of his stunning performances of late but equally our No.3 can't be relied upon, on current form, to provide an alternative option.
Perhaps that means the pursuit of a more senior option is necessary, though that leaves us in a difficult position when it comes to deciding the fate of our Brazilian international if the quality of his performances don't improve before the end of the campaign.
In other news, Report: Liverpool could land Chelsea star N'Golo Kante in shocking deal