"I hope "-Liverpool star Cody Gakpo makes promise to fans ahead of Everton derby after Van Dijk chat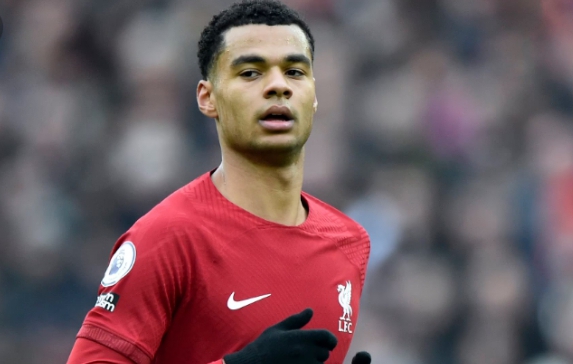 "I hope "-Liverpool star Cody Gakpo makes promise to fans ahead of Everton derby after Van Dijk chat
Liverpool star Cody Gakpo has not find the back of the net in his first six appearances for his new club.
Gapko admits that his lack of a goal for his new team has had an impact on him. In his six outings for the Reds, the Dutchman, who at PSV established a reputation as one of Europe's most prolific forwards, has failed to score a goal.
The Netherlands International scored 13 goals and provided a further 17 assists for PSV in the first half of the season. But he has failed to contribute to a goal since making the £37million switch to Anfield at the start of January.
The 23-year-old said any forward who insists not scoring does not affect them is 'lying'. He believes he can end his goal drought by adapting to life at Liverpool under Jurgen Klopp.
"The guys who say it doesn't affect them when they don't score are lying. I am an attacking player so, of course, I like to score goals or give assists – and I also like to win," Gakpo said ahead of the clash with rivals Everton.
"I am just trying to improve my game and fit how I play into how the team plays. If I can do that, the rest will follow."
Liverpool defender Virgil van Dijk was instrumental in persuading his Dutch teammate to sign with the Reds rather than Manchester United. Gakpo acknowledged that Van Dijk has been encouraging him in the lead-up to the Merseyside derby and expressed his desire to emulate his international captain by scoring his first club goal against Everton.
Van Dijk headed home on his debut in an FA Cup tie against the Toffees. Gakpo said of their conversations: "Virgil has told me about the derby and said it's going to be a big fight. He also told me he scored his first goal against Everton – and now I hope for exactly the same."
Klopp has been impressed by Gakpo's pressing abilities and is not concerned that the attacker is yet to score. The Liverpool boss said at the end of January: "His defending is outstanding. Okay, we bought a striker and talk about defending but his defending in the central position is outstanding. That's what we need.
He added "I'm completely happy. People will say he didn't score but coming in as a striker in our team in this moment, congratulations, and then getting judged because you don't score, that's really cool."
In other news, Liverpool handed boost as Everton dealt injury blow ahead of Merseyside derby