A Private chat reveals Virgil van Dijk's transfer move to Premier League rivals Manchester United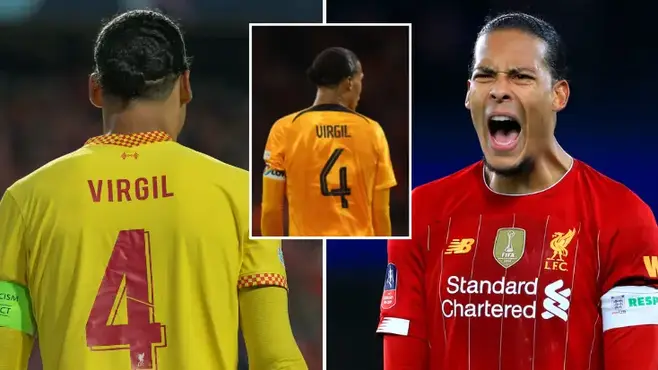 A Private chat reveals Virgil van Dijk's transfer move to Premier League rivals Manchester United
Liverpool defender, Virgil van Dijk has emerged as one of Jurgen Klopp's valuable players over time, although the situation could have been completely different.
Many Reds supporters believed they overpaid for the former Southampton player when the Dutchman joined the team for a club record £75 million transfer fee in 2018.
Five years later, he is widely regarded as a steal after helping Liverpool win the Premier League and the Champions League.
Van Dijk, who is now 30 years old, was very near to signing with rivals Manchester United, but the team decided to sign Victor Lindelof instead.
Former Southampton striker Charlie Austin opened up about a private conversation he had with the defender whilst they were team-mates at St Mary's, revealing the Red Devils' interest.
Austin told talkSPORT last year: "I remember the back end of his Southampton career we were on the bench together at Chelsea away. I sat there and said, 'come on Virgil, what's going on, surely Man Utd must've been in for you? Massive club in England, etc'
"He said, 'you know what Chaz, in the summer it was like between more or Lindelof and they signed Lindelof'. I was like, 'you are joking!' Nobody knows that, he told me that on the bench. I couldn't believe it, I was just as gobsmacked as you.
"Obviously there was talk in the summer he was going to go there, then they've gone and taken Lindelof instead."
Austin went on to describe Van Dijk's bitter exit from Southampton after he attempted to force a move to Anfield, which he was eventually granted.
He continued: "The manager was there, Pellegrini at the time, and in the summer he was looking to go.
"I remember him getting everybody in pre-season, got us all around, everyone on the pitch including Virg, and just came out and said, 'look lads, Virgil wants to go, the club are not allowing him to go, he's said he's not going to play so he's going to train with us'.
"In front of everybody, including Virgil. He was more gobsmacked because no heads up from the manager, nothing. You're going to go over there and train with the fitness coach and the physio.
"It was more down the line of stamping his authority, what he had to do, albeit he did move in the summer, two days later the transfer window shut and Virg was starting on Saturday.
"He apologised to the lads but the lads were just like, 'Virg, we understand, you were linked with Liverpool, you wanted to go, it's fine by us', but we were happy he was still there because of the quality he brought."