Cody Gakpo reveals why he struggles at Liverpool as 'responsible' Jurgen Klopp slammed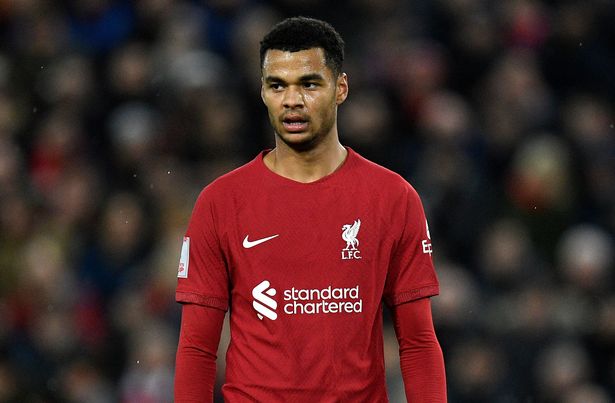 Cody Gakpo reveals why he struggles at Liverpool as 'responsible' Jurgen Klopp slammed
Liverpool new signing Cody Gakpo hasn't yet managed to find his feet at Liverpool, with Jurgen Klopp also struggling in 2023 after overseeing just one win in seven games since the turn of the year.
Even more than the injury-plagued 2019–20 season, Jurgen Klopp is reportedly going through his most difficult moment of his seven-year Anfield tenure. Throughout their seven games in 2023, Liverpool has only managed to win once, and that triumph came in the FA Cup, a competition they are no longer a part of.
With a critical series of matches ahead, including the Merseyside derby against Everton on Monday and a Champions League round-of-16 match against Real Madrid, Klopp is under pressure to turn around the fortunes of the Reds quickly.
The future of the German is already being questioned by analysts and former players, along with a number of other significant club figures.
Cody Gapko has admitted that his start to life at Liverpool has been "difficult" but vowed to work hard and improve.
CodycoThe 23-year-old Dutch forward has made six appearances for the Reds but failed to register a goal or assist, looking rather lost in Jurgen Klopp's currently dysfunctional system.
"It's always different when you come into a team that was maybe first and winning every game, but it's now in a little bit of a difficult situation," Gakpo told WALK ON, Liverpool's eMagazine.
"So for me it is to come in and show what I can. If we were in first I have to do that and now we are in another place I have to do that also. I just try to show my best side."
Richard Keys, a former Sky Sports broadcaster, has criticised Jurgen Klopp and believes that the Liverpool manager may resign in the near future.
In response to Klopp's choice to ignore a reporter in the post-game press conference following Saturday's 3-0 loss to Wolves, Keys posted on his website:
There's only one winner when a coach falls out with the press – and it's not the coach.