The Premier League most valuable players at Liverpool aged 25 or lesser
The Premier League most valuable players at Liverpool aged 25 or lesser
Liverpool FC's team is renowned for having a close-knit dynamic. The team boasts an excellent balance of young and experienced players.
Even though "The Reds" are now older than Arsenal, there are a few young players that stand out as having the potential to change the course of a game with their sheer presence.
The three most valuable players in Liverpool's current lineup who are 25 years old or younger are listed below.
Notably, none of these players will be offered for purchase any time soon.
#3 Diogo Jota (25) – Valued at £54 million
Diogo Jota joined Liverpool in September 2020 from Wolverhampton Wanderers (Wolves) and hit the ground running at Anfield.
In 85 games for the Reds across all competitions, he has 34 goals and 9 assists to his credit.
He replaced Roberto Firmino, benching the Brazilian and providing a more immediate goal threat.
Despite not being the tallest player on the field, Jota's skill in the air belies his little size.
Diogo Jota on the upcoming season:"We are Liverpool, we need at least to fight for all the competitions we are involved in.
"Hopefully we can be so close and in all the decisive moments we were in last year."
Jota's injuries have kept him from hitting consistency at the club, and he is currently missing pre-season due to injury as well and also arrival of summer transfer target Darwin Nunez will make it difficult for Diogo Jota to make the front three
#2 Luis Diaz (25) – Valued at £58.5 million
From FC Porto, Luis Diaz joined Liverpool in January. Originally anticipated to go in the summer, Liverpool was forced to step in when a deal between Tottenham and another club seemed imminent.
Diaz has made 26 appearances for the team, contributing five assists and six goals. Diaz had an immediate effect on the club.
Diaz is a dynamic winger who frequently plays on the left wing and has lots of speed and skill.
Sadio Mané is expected to be replaced by Diaz at Anfield after he left for Bayern Munich.
He is just beginning his career's prime at the age of twenty-five.
#1 Trent Alexander-Arnold (23) – Liverpool's most valued young player at £72 million
The deadly full-back for Liverpool is Trent Alexander-Arnold. The right-back is able to transverse different dimensions.
He has made 226 appearances for the senior team and has contributed 62 assists and 12 goals. He has already achieved all of his goals at an English club at the age of 23.
He might move out of the defensive line and become a midfielder, like Phillip Lahm and Joshua Kimmich.
Trent Alexander-Arnold had 6 assists in the Premier League's Top 6 Teams in 2021–2022.
No other player in the league had as many goals; Mohamed Salah had the second-most with 4 assists.
As he ages, Alexander-value Arnold's will rise, thus the club is unlikely to trade him anytime soon.
Only Alexander-Arnold has a permanent position in the squad, and there aren't many academy players at the club.
This year, Calvin Ramsay, the right-assistant, back's should give Trent some breathing room in what is expected to be a busy season.
In other news, Liverpool FC end their tour in Asia with a win, but 9 injuries! see the list of big names affected.
Liverpool confirms midfield transfer as Jürgen Klopp explains plan and Diogo Jota injury update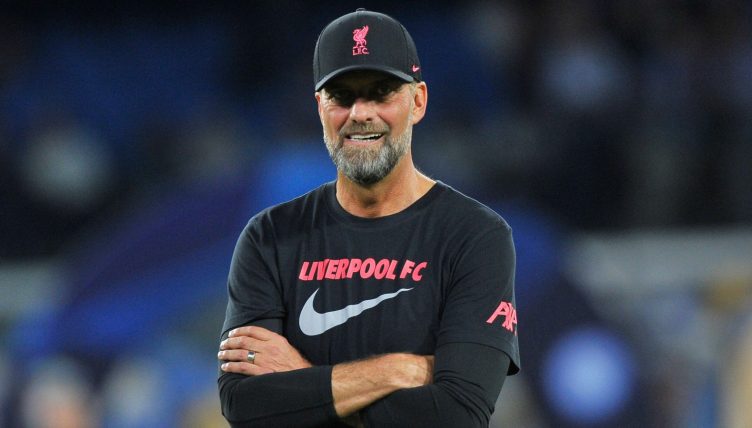 The Liverpool confirms midfield transfer as Jürgen Klopp explains plan and Diogo Jota injury update
Liverpool have confirmed a January transfer move while Jürgen Klopp has been speaking about his summer plan and offered a Diogo Jota injury update.
Jürgen Klopp has told his team that the Reds would be making significant changes amid a transfer overhaul, but that won't happen until the summer when several of his players' contracts expire.
"At Borussia Dortmund, it was clear when I left (in 2015), I said something has to change," Klopp said in the second part of his press conference. "It is a different situation (here). Either the manager's position changes or a lot of other things change.
"So, as far as I am concerned, what I hear — unless someone tells me (different) — I will not go. So that means maybe there is a point where we have to change other stuff.
"We will see but that is for the future, like summer or whatever. Not now. I have space and time to think about it.
"We have to play better football now. We cannot play and say: 'OK, these are the problems but next season we don't have them anymore'. That is a really long time. I cannot promise we will fly tomorrow but what I want to promise is that we really fight and everyone can see it."
But if they manage to finish in the top four this season, it will be much easier to make such changes. Without Champions League football for a season, it will be considerably more difficult to sign Jude Bellingham and other major targets.
Jürgen Klopp has offered an update on Diogo Jota's fitness as he continues his recovery from the long-term injury that has already forced him to miss the World Cup.
"I don't know exactly how long but he looks really good," Klopp said in the second part of his press conference. "He's out there on the pitch doing a lot of stuff already. Another few weeks?"
When asked if Jota would be available for the first leg of the Champions League quarterfinal matchup against Real Madrid next month, Klopp said: "From my point of view, yes but I don't know."
Colombian winger Luis Díaz is also on the recovery trail. He posted an update from the AXA Training Centre on social media yesterday.
In other news, Liverpool transfer news: Jude Bellingham latest as Borussia Dortmund chief gives public update