Liverpool transfer; Liverpool ready to place new bid for £42m star who Cristiano Ronaldo loves
Liverpool transfer; Liverpool ready to place new bid for £42m star who Cristiano Ronaldo loves
Villarreal's Cristiano Ronaldo-inspired winger is still being linked to Liverpool. However, a transaction could only be made under one circumstance and not otherwise.
Liverpool is still mentioned as a potential destination for Villarreal's Yéremy Pino.
The young Spaniard has become more respected at the Spanish coastal band and is catching the eye of some notable figures both at home and abroad.
Pino played 40 appearances across all competitions for The Yellow Submarines last season, with four assists and seven goals. Only 27 of those 40 came from the beginning, though.
Pino, who is only 19 years old, made his national team debut for Spain last October and has already earned four caps.
Pino's versatility would be a helpful tool for Jürgen Klopp in the event that Luis Dáz or Mohamed Salah were to get hurt. He is capable of playing on both wings but feels more comfortable on the right.
Pino recently commented on how Cristiano Ronaldo is viewed as a role model for all young players, and Pino is reported to be motivated by the now-famous work ethic of the Portuguese legend.
"[Ronaldo] won me over with his mentality and sacrifice. A player who might not be a pure talent, but who, based on work, perseverance and effort, gets to where he wants to," Pino told Gazzetta dello Sport (via Sport Witness).
"And then he comes from Madeira, an island like Gran Canaria. And looking at him, I also recognised myself in emigration, suffering, difficulties.
"For me, he was a point of reference for everything. Today, the thing that strikes me most about him is his intact ambition: he is 37 and continues to fight and work harder than anyone to keep winning.
"An example, I know that there are people who say that he affects the way a team plays.
"I reply that he is still one of the few able to carry that team on his shoulders and win a game alone."
Pino would be a wise addition to the Liverpool team given his versatility to play on either wing.
In addition, considering his young age (19), he still has the most of his career ahead of him, barring a significant accident of course.
According to the Spanish publication AS, Liverpool and Arsenal are prepared to make Villarreal an offer for Pino that is said to be in the range of €40-50m (£34-42m).
However, given the state of midfield, it is unclear whether he will sign with Liverpool this summer.
After closing deals extremely early in the window, the club and Jürgen Klopp have been reluctant to enter the market again this summer.
In other news, Liverpool told to sign £6.5m next Casemiro and turn transfer tables on Real Madrid
Liverpool transfer – Fabrizio Romano confirms Liverpool talking to player they want to sign alongside Jude Bellingham this summer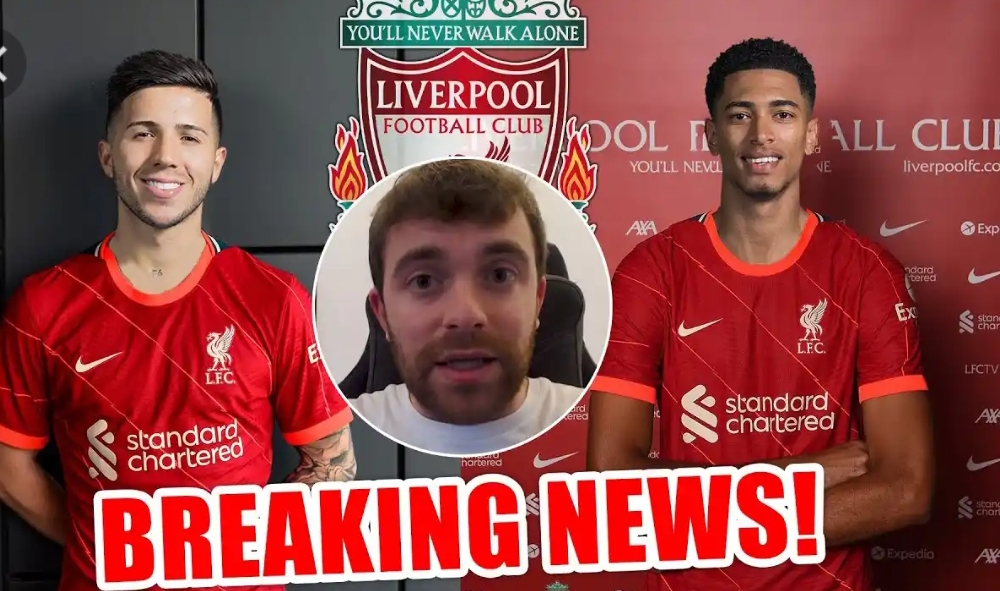 Liverpool transfer – Fabrizio Romano confirms Liverpool talking to player they want to sign alongside Jude Bellingham this summer
Fabrizio Romano has confirmed that Liverpool signing Matheus Nunes in the summer is a 'serious possibility'.
The Merseysiders continue to be focused on Jude Bellingham above all else, though are expected to conduct further business in the next window if finances allow.
"I think it's a possibility, for him to join Liverpool. I would not say a done deal but for sure they're having conversations on the player's side, on the club's side.
So Liverpool want Matheus Nunes and Jude Bellingham," the Italian journalist told the Born and Red channel (via Rousing the Kop). "Let's see if they're able to bring in both of them but this is the plan for the club."
Whether finances allow, of course, is another question entirely, and the extent to which it will be dependent on qualification for the Champions League remains something of an unknown amid the uncertain landscape of the club's ownership situation.
Amid Fabinho's ongoing struggles, a more pertinent question is perhaps whether the two midfielders mentioned should be considered enough in the way of incomings.
Liverpool won't want to cut off Stefan Bajcetic's pathway in light of his stunning performances of late but equally our No.3 can't be relied upon, on current form, to provide an alternative option.
Perhaps that means the pursuit of a more senior option is necessary, though that leaves us in a difficult position when it comes to deciding the fate of our Brazilian international if the quality of his performances don't improve before the end of the campaign.
In other news, Report: Liverpool could land Chelsea star N'Golo Kante in shocking deal