Liverpool set to table £44m to sign Portugal star midfielder in the January transfer window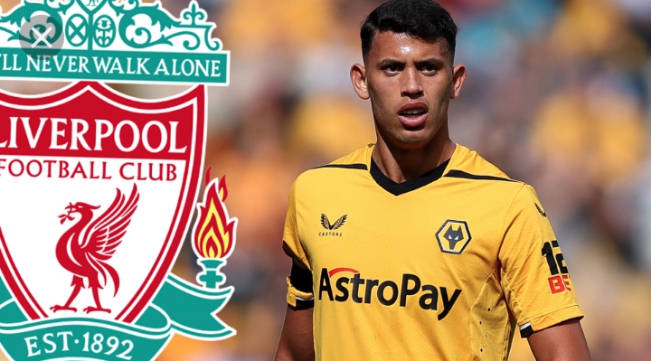 Liverpool set to table £44m to sign Portugal star midfielder in the January transfer window
According to reports, Liverpool are plotting a £44 million move to sign Wolves midfielder Matheus Nunes.
The Reds have already finalised their business for the January transfer window by signing Cody Gakpo from PSV for an estimated starting fee of £38 million.
Liverpool boss, Jurgen Klopp has since tried to play down the likelihood of any other significant transactions taking place this month.
Before the 3-1 defeat to Brentford on Monday night in the Premier League, the German said (quotes via Daily Mirror): "I am here seven years and it is every window, pretty much the same. We talk about these things as though money didn't play a role – it is never like this.
He went on to add: "We cannot play like Monopoly. Of course, we cannot just spend, and never could.
It is a big part of my philosophy, working full of faith and trust with the players we have, and not constantly telling them we need another player in the position."
However, Klopp did say: "If there is something we can do, and that means the right player and financial situation, we will do it."
A recent report suggests the Reds are targeting a bid for a current Premier League star.
According to The Telegraph, Liverpool have returned to Wolves star Matheus Nunes as a midfield transfer option, after he left Sporting Lisbon in the summer.
Wolves paid a club-record £42.2 million to bring the Portugal international to Molineux in the summer, with the 24-year-old seen as the marquee signing for then-manager Bruno Lage at the time.
The source added that Liverpool made a commitment to bid for the midfielder once again at a later date, and it is believed a deal could be done for £44 million.
Nunes could be an ideal signing for the Reds, with fans and pundits believing that their midfield is in desperate need of new additions.
Speaking after the defeat to Brentford, Reds legend and Sky Sport pundit Jamie Carragher feels a big improvement is needed to make the top four.
"That has been a theme of Liverpool all season," Carragher told Sky Sports. "As soon as the intensity of a game rises they cannot cope. They need to play a slower type of game because as soon as it goes fast they are not at the races, they cannot keep up with it.
"Liverpool have had a problem all season against teams that are physical. This is a team, let us not forget, that prides itself on saying that intensity is our identity. They cannot cope with it anymore at this time. It looks like an ageing team coming to the end."
Carragher is frustrated that the problems in midfield have not been addressed – and fears that they are turning into a team that he does not recognise as a result.