Liverpool ready to make stunning move for Chelsea midfield star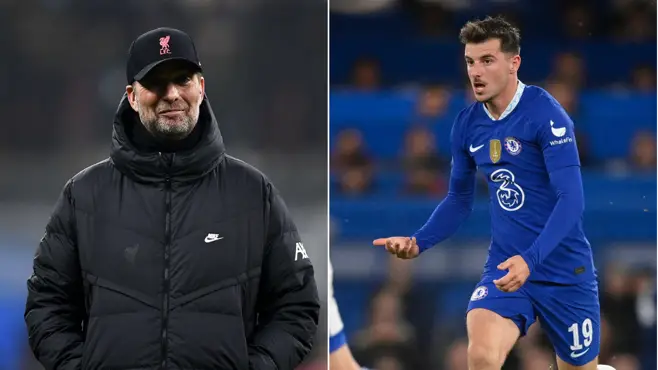 Liverpool ready to make stunning move for Chelsea midfield star
According to reports, if Chelsea midfielder Mason Mount does not agree to a new deal, Liverpool is planning to make a surprise offer for him.
Mount recently made his way back to Stamford Bridge after representing England in the World Cup, where he started the first two games of the team's group stage.
The 23-year-old has since returned to Blues training after the Three Lions were eliminated in the quarterfinals. On December 27, when Chelsea's Premier League season resumes, he could face Bournemouth.
Mount has been a key part of the team for many years. During this Premier League season, he has two goals and two assists to his credit.
But it is last season that the midfielder proved his full quality, netting on 11 occasions and adding another 10 assists in the league.
He has hit double figures for goals and assists in each of his three completed seasons for the Blues.
It would be a major shock, therefore, if Mount was to leave Stamford Bridge. But that could happen, with uncertainty over his future.
Chelsea is interested in extending his current contract, which expires in 2024. The Daily Mirror, though, was the first to disclose Liverpool's interest in the midfielder last month, with the claims that the Blues had not given Mount the salary he desired.
Therefore, if the Blues are unable to reach an agreement, they might be forced to sell one of their best players. Also, Jurgen Klopp's team is on high alert.
Journalist Simon Phillips told GiveMeSport: "There a lot of English clubs watching this [Mount contract] situation. Liverpool I know to be one of them.
"They're keeping an eye on it. If it's not going to be signed, they're going to be there waiting."
According to the Daily Mail, Mount rejected a £200,000-per-week contract to remain at Chelsea last month and wants a wage closer to the £300,000-a-week reputedly earned by new signing Raheem Sterling.
Although it's unclear if Liverpool could afford such a big salary, Mount would provide their midfield with a fresh outlook.
The Reds may have to wait a while to seal a deal for the England international if an opportunity presents itself, but it may well be one worth taking.
In other news, Liverpool transfer: Price tag of World Cup Breakout star and Liverpool target revealed as jurgen Klopp wants player at Anfield