Jurgen Klopp relegation of Liverpool star forward could see him leave Anfield in the January transfer window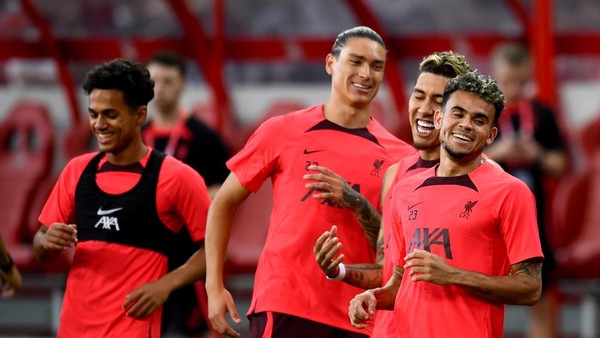 Jurgen Klopp relegation of Liverpool star forward could see him leave Anfield in the January transfer window
According to report, a surprise suitor is preparing a hefty offer and hopes to capitalise on the crucial forward's demotion under Jurgen Klopp, which could ruin Liverpool's plans for him.
The Reds had a dismal start to the season, but they began to show signs of improvement just before the World Cup. Confidence was restored by victories against Tottenham and Southampton, and many of the team's key players have received an unusual mid-season break.
Andy Robertson,Joel Matip, Thiago Alcantara, and Roberto Firmino among others did not play in the World Cup.
The latter was overlooked by Brazil manager Tite for the World Cup. From the view of the Reds, this made sure that Firmino could take part in the team's warm-weather training camp in the Middle East.
Additionally, it gave Liverpool and Firmino a chance to focus on what lies ahead.
Firmino's current deal expires at season's end and per German journalist Florian Plettenberg, talks over an extension have commenced.
Early signs are reported to be promising, and Firmino allegedly plans to stay at Anfield till at least 2025.
The Brazil International is still well-liked and is a favourite of Jurgen Klopp. He once predicted that Firmino would revolutionise the center-forward position and that future football historians would write books on it.
His bright start to the season has also empowered his case for a new deal. Firmino has nine goals and four assists from 19 matches combined across the Premier League and Champions League.
A new deal should therefore be straightforward, though per the Mirror, it's not that simple.
They report that Dubai-based side Al-Nasr are contemplating a move having made Firmino a transfer target.
He's free to negotiate with overseas clubs come January 1 and Al-Nasr will be banking on one thing.
The 31-year-old has gradually seen his minutes reduced in recent times. Darwin Nunez has been signed as his long-term successor, though before that, Diogo Jota was muscling in on his starts at center-forward too.
Al-Nasr hopes the guarantee of regular starts will turn Firmino's head, though there's no indication it will at this stage. Indeed, Plettenberg's report suggested exactly the opposite.
Given the nature of where Al-Nasr are located, it stands to reason they'd be able to offer more money than Liverpool. However, Firmino has proven he still has plenty to give to a top European side like Liverpool.
In other news, Liverpool set to sign breakout World Cup star midfielder as alternative for £100m+ deal player