Liverpool receives boost as forgotten midfielder set to return from injury ahead of schedule
Liverpool receives boost as forgotten midfielder set to return from injury ahead of schedule
Fabrizio Romano has provided a positive update on the injury of Liverpool player Arthur Melo, who joined on a season-long loan from Juventus in September.
The 26-year-old midfielder suffered a muscular injury just two weeks into his time at Anfield, and has yet to play a single minute in the Premier League this year.
His return, though, will be welcome news for Jurgen Klopp, who needs more talent in the middle of the field if they hope to contend for a Champions League spot this season.
On Sunday, Romano broke the good news to Reds fans on Twitter.
He said: "Positive news for Arthur. Brazilian midfielder will try to be back within the end of the month after first, positive medical check. New tests have been already scheduled in the next days/weeks but Arthur is pushing to return earlier than expected."
Romano later added: "More on Arthur: he'd return in training at the end of December but to see him on the pitch and in good condition it could take one more month, likely end of January. Liverpool staff wants no mistakes with Arthur's recovery and wants him 100% fit before playing again."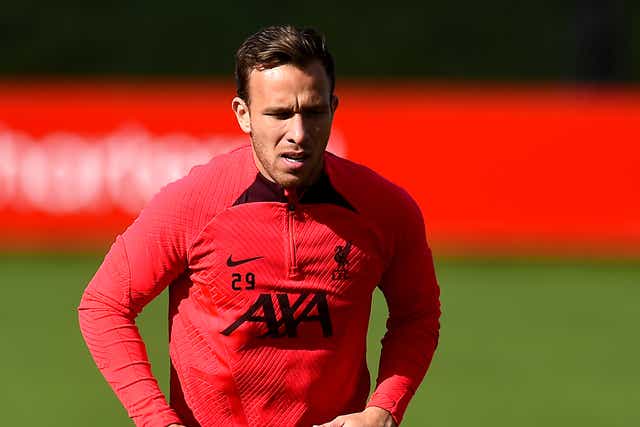 Given that Arthur was expected to be out for a number of more months, the news comes as bit of a surprise.
Even in November, there was speculation of Liverpool terminating the Brazilian's loan agreement against Klopp's desires; nevertheless, the Reds ultimately chose to allow him time to get fit again.
Given this information, Arthur might actually wind up having a significant impact on Liverpool's season.
Recently, Klopp been relying upon the likes of Harvey Elliot in midfield, who, although may be an excellent prospect, is not someone they would have envisaged having to play week in, week out.
Additionally, Thiago has not been very consistent this season despite having glimpses of brilliance, and Fabinho has been below his usual performance.
When it comes to what Arthur can bring to Liverpool upon his return, it's worth noting that the Brazilian finished his previous campaign with Juve with an amazing passing accuracy of 89.4%, fourth-highest at the club.
This Fabrizio Romano update is a good one.
However, the news that Luis Diaz will miss out due to an injury he sustained in training last week will still be heartbreaking for Reds fans.
Klopp will undoubtedly aim to recruit a few new players in January to help close some of the gaps in his squad, but Arthur could undoubtedly be a crucial new addition going ahead.
In other news, Reports: Liverpool keen and willing to match any proposal in their pursuit of Argentine superstar Enzo Fernandez