Jude Bellingham makes his final transfer decision with top premier league clubs to be disappointed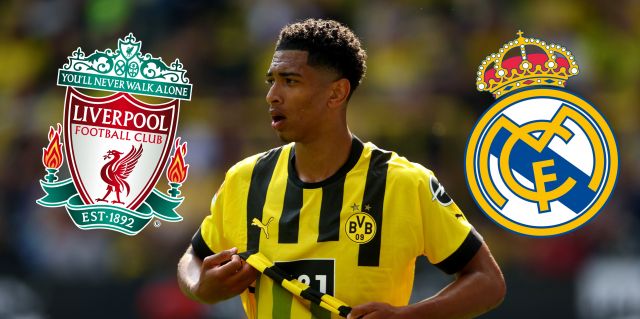 Jude Bellingham makes his final transfer decision with top premier league clubs to be disappointed
According to rumors in Spain, Jude Bellingham favours a move to Real Madrid above his choices in the Premier League as the best clubs in Europe swarm for his services.
The 19-year-old was one of the World Cup's top players, putting on a number of standout performances in the center of England's midfield as they advanced to the quarterfinals.
Before the tournament in Qatar, there was a ton of interest in the Borussia Dortmund star, with Manchester City, Manchester United, and Liverpool all showing a keen interest in him. Paris Saint-Germain has also made it clear that they want to sign him.
The world's wealthiest teams are battling it out for the incredible teenager's services this summer, and it appears like there will be a massive bidding war.
Bellingham prefers to join Real Madrid, according to the Spanish publication AS, and if he expresses this preference to other interested parties, they may decide not to compete for his services.
Bellingham, however, would not be inexpensive even if there were no bidding wars because he has made a name for himself as one of the brightest young prospects in football.
Bellingham's deal with Dortmund runs through 2025, so they'll probably demand approximately £100 million to release him this summer.
With senior players Luka Modric and Toni Kroos nearing the end of their careers, Real Madrid is eager to add Bellingham to their young midfield group of Federcio Valverde (24), Eduardo Camavinga (20), and Aurelien Tchouameni (22).
In other news, Liverpool have submitted £88million offer to sign World cup winning midfielder who Messi loves