"I would like to play for Liverpool" -Watch 'Special' £45m rated Premier League midfielder Breaks silence on transfer rumours and is now open to Liverpool move and his agent wants Reds to offer new bid
"I would like to play for Liverpool" -Watch 'Special' £45m rated Premier League midfielder Breaks silence on transfer rumours and is now open to Liverpool move and his agent wants Reds to offer new bid
Leicester City and Belgium central midfielder Youri Tielemans is open to the prospect of joining Liverpool.
Liverpool doesn't typically make rash purchases, but if the transfer window closes without a replacement, they may be compelled to do so.
Tielemans and his agent would welcome Anfield interest as his Foxes contract expires, according to journalist Ben Jacobs, who stated as much on YouTube.
"Jurgen Klopp has said if they do bring in a midfielder it will only be because that name brings in long term quality. Otherwise they will wait," he said.
"What strikes me is I think Liverpool need to bring in a playmaker, but it is whether that is part of their long-term strategy. There are a variety of midfielders who could be considered by Liverpool.
"One is Youri Tielemans, who would be open to a Liverpool move and I know that because his agent had pushed Liverpool links earlier in windows, particularly in January when the Arsenal links formed.
"Liverpool have always shot down Tielemans links, so if they did move for him, it would be more of a U-turn than a strategy and a lot would depend on the price."
"Youri is a special player," said former Leicester captain Wes Morgan. "The amount of work he does, off the field and in the gym and the hours he puts in is the reason why he is producing these magical moments.
"He is always the type of player to be doing extra shooting practice at the end of the game. If you keep working hard like that, then it pays off.
"Now you see the best of him. He wants to add goals to his game. Add assists to his game and he is producing that on a weekly basis."
If Liverpool decides to enter the market to solve their midfield difficulties, Tielemans might be a desirable option because of his experience and skill on the ball in the Premier League.
In other news, Watch Jurgen Klopp furious as he admits Darwin Nunez will have to be out for a long time
Liverpool transfer – Fabrizio Romano confirms Liverpool talking to player they want to sign alongside Jude Bellingham this summer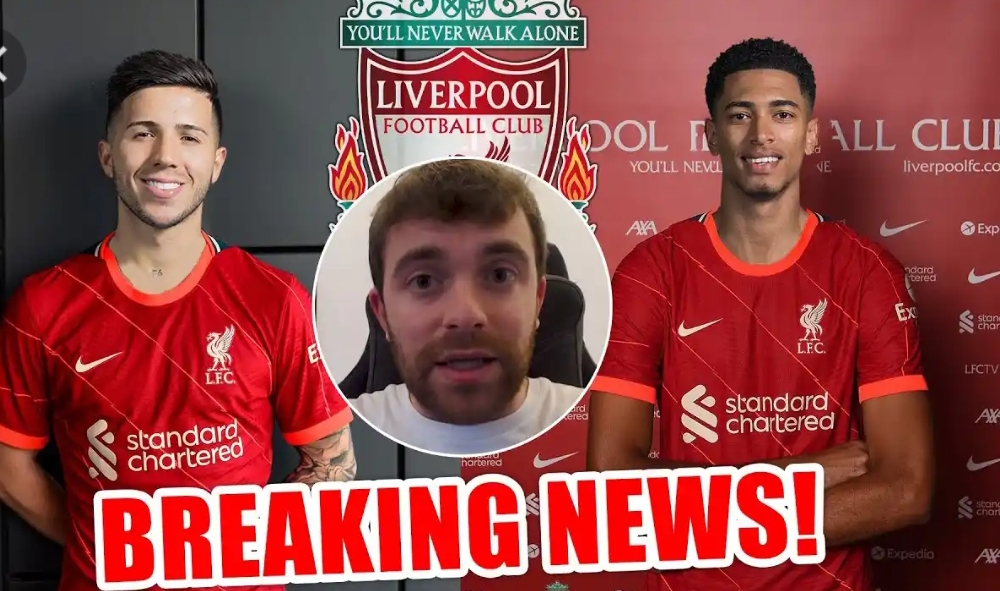 Liverpool transfer – Fabrizio Romano confirms Liverpool talking to player they want to sign alongside Jude Bellingham this summer
Fabrizio Romano has confirmed that Liverpool signing Matheus Nunes in the summer is a 'serious possibility'.
The Merseysiders continue to be focused on Jude Bellingham above all else, though are expected to conduct further business in the next window if finances allow.
"I think it's a possibility, for him to join Liverpool. I would not say a done deal but for sure they're having conversations on the player's side, on the club's side.
So Liverpool want Matheus Nunes and Jude Bellingham," the Italian journalist told the Born and Red channel (via Rousing the Kop). "Let's see if they're able to bring in both of them but this is the plan for the club."
Whether finances allow, of course, is another question entirely, and the extent to which it will be dependent on qualification for the Champions League remains something of an unknown amid the uncertain landscape of the club's ownership situation.
Amid Fabinho's ongoing struggles, a more pertinent question is perhaps whether the two midfielders mentioned should be considered enough in the way of incomings.
Liverpool won't want to cut off Stefan Bajcetic's pathway in light of his stunning performances of late but equally our No.3 can't be relied upon, on current form, to provide an alternative option.
Perhaps that means the pursuit of a more senior option is necessary, though that leaves us in a difficult position when it comes to deciding the fate of our Brazilian international if the quality of his performances don't improve before the end of the campaign.
In other news, Report: Liverpool could land Chelsea star N'Golo Kante in shocking deal