DONE DEAL: Liverpool complete the signing of world cup Breakout superstar and PSV winger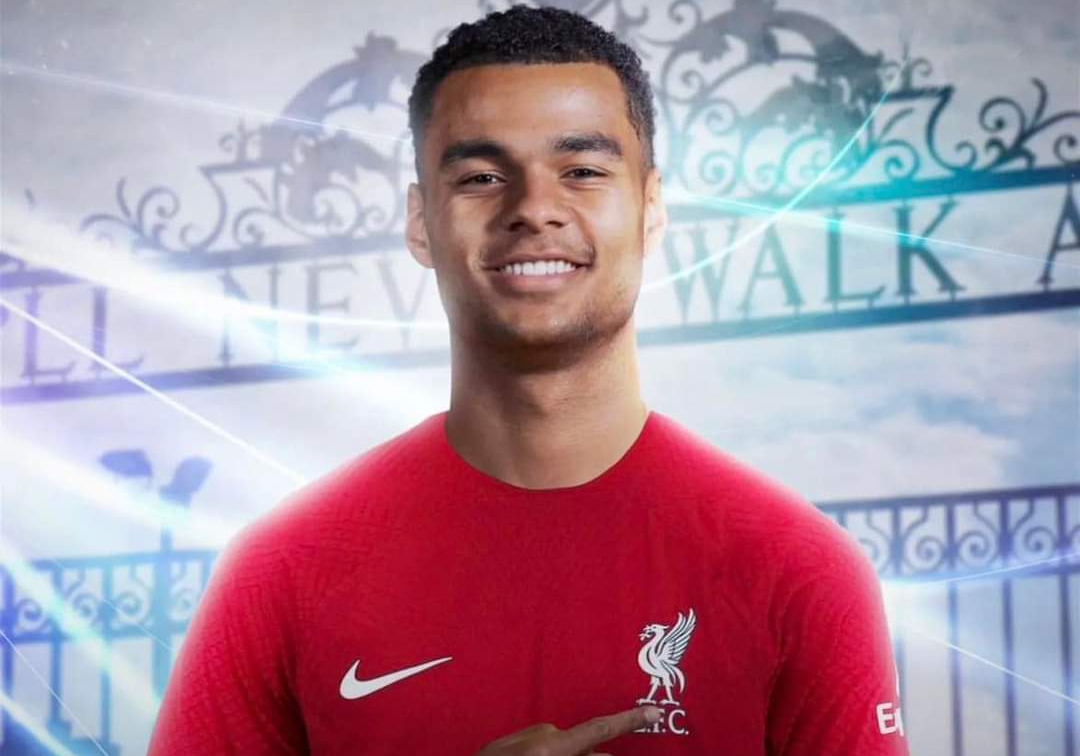 DONE DEAL: Liverpool complete the signing of world cup Breakout superstar and PSV winger
The agreement between the two teams was signed today, and Liverpool has now signed Cody Gakpo from PSV Eindhoven.
Gakpo will sign a long-term contract later this week because the contract has also been entirely agreed upon.
Liverpool will pay £37 million plus any further sums, for a prospective deal worth up to £50 million according to Joyce Meyer
As a long-term deal has been offered to the Dutch star, negotiations are still happening on the personal terms.
Since August, Manchester United has obtained approval from the player side, but they have not yet made a decision internally on their offer to PSV.
Jurgen Klopp is now pressing on a new winger in January since Luis Dáz's contribution from a year ago was crucial.
In other news, (Video) Watch Liverpool and man united target Cody Gakpo has just scored superb third World Cup goal with a smooth and calm finish
Liverpool set to plot '£24m' transfer of ideal Mohamed Salah heir perfect for Jürgen Klopp
Liverpool set to plot '£24m' transfer of ideal Mohamed Salah heir perfect for Jürgen Klopp
Mohamed Salah, who is showing signs of becoming the perfect player for Jürgen Klopp's style, should be replaced at some point, thus Liverpool should keep an eye out for a prospective replacement.
Liverpool will eventually need to identify a suitable successor for Mohamed Salah or even a back-up plan while the Egyptian plays out his golden years.
Salah has been a key component of Liverpool's success in recent years, but he is only human and will eventually start to tire from being effectively the only right-winger at Anfield.
Yes, Cody Gakpo and Harvey Elliott both have the ability to fill in for those roles in the future.
But the location of their permanent fixtures in this Liverpool team is still up in the air.
That's why Liverpool should be thinking about bringing someone in, perhaps not in the summer but maybe next January, when Salah will be entering the final 18 months of his current contract, and also turning 32 years old during that year.
In that position, Liverpool should think about bringing in a right-winger, who is relatively young, soon to be hitting his prime, and who could provide cover for Salah while gradually progressing to take over the reins from the Egyptian.
One such player who would be an ideal profile for Liverpool is Michael Olise, who Transfermarkt values at $24m (£20m/€22m).
The 21-year-old Crystal Palace winger has adjusted well to life in the Premier League after signing for the club last season. Last season, he made 12 goal contributions in just 1564 minutes, averaging 0.70 goal contributions per 90.
This season, Olise's numbers may not be as glittering having made just six goal contributions in the Premier League, but that's still the second highest at Crystal Palace, and given the context that Palace has scored just 18 goals in the Premier League in total — the sixth-fewest in the league — it's still not a bad return.
Olise's numbers when it comes to his offensive contributions are still pretty impressive as well.
For example, he ranks among the top five most prolific dribbles in the league as per Wyscout, averaging 7.59 dribbles per 90, and he wins 54.55 per cent of them which is the third-highest success rate among the top five.
He ranks 11th for expected assists as well averaging 0.25 per 90, and in the context of Palace's offensive bluntness, these are not bad numbers.
In other news, Liverpool ready to sell duo as they eye new signing in key position