"Playing for Liverpool is my dream" – Watch Serie A wonderkid Tommaso Baldanzi sends transfer message to Liverpool and jurgen
"Playing for Liverpool is my dream" – Watch Serie A wonderkid Tommaso Baldanzi sends transfer message to Liverpool and jurgen
Empoli teenager Tommaso Baldanzi has made an exciting and impressive start to his career in Serie A and there's a good reason why Liverpool might want to take a closer look at him.
In his first eight league appearances for the Italian club, the 19-year-old has scored four goals, including the lone strike in a spectacular 1-0 victory over Inter Milan last weekend.
The offensive midfielder could be a less expensive option than Jude Bellingham, but despite having pledged his immediate future to Empoli, he has made no secret of his affection for Jurgen Klopp, the manager of Liverpool.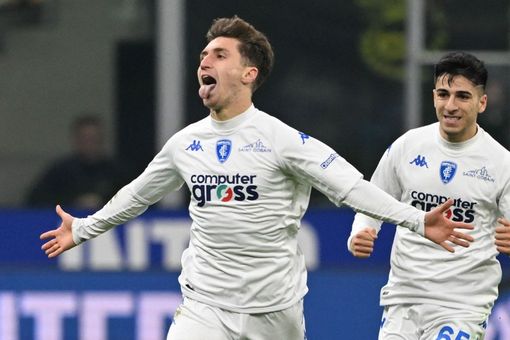 Speaking to Gazzetta dello Sport, Baldanzi said:
"I didn't expect to start so strong in my first year in Serie A. I'm happy because it was a really good start.
"But now there's a second part, where we have to continue to do well, both for Empoli and for myself.
"I would like one day to be coached by Klopp. He's a very strong coach on a world level, but I'm not thinking about it now. I have to keep working and improving, then we'll see what happens.
"It will remain a dream because we are at too high a level. It's already nice to play and grow in my home."
In other news,Liverpool keen to sign £80m star despite the player ;favouring move to rival club