FINALLY; Check out the top 20 contenders for the 2022 Ballon d'Or Award revealed by France Football on Friday evening
FINALLY; Check out the top 20 contenders for the 2022 Ballon d'Or Award revealed by France Football on Friday evening
Cristiano Ronaldo, Karim Benzema, Mohamed Salah, and Kylian Mbappe are a few of the players who made the cut.
But who will win the title when the outcome is revealed on October 17?
20. Luis Diaz
In the first half of the season, Diaz ripped it up for FC Porto. Following his January signing with Liverpool, he was a revelation.
19. Joao Cancelo
Cancelo, despite being a full-back, has become one of Man City's most important players.
18. Casemiro
Casemiro ought to place in the top 20 after playing a crucial role on a successful Real Madrid squad in 2021–2022.
17. Phil Foden
Foden continues to go from strength-to-strength as every year goes by. He could well win the Ballon d'Or in the future.
16. Cristiano Ronaldo
Since 2004, Ronaldo has now appeared on the Ballon d'Or shortlist in every season. That's crazy. Even at the age of 37, he still accomplishes amazing things.
15. Harry Kane
Kane started the season off slowly but found his groove when Antonio Conte was appointed manager.
14. Trent-Alexander-Arnold
Alexander-Arnold has done, and continues to do some incredible things on the football pitch.
13. Christopher Nkunku
Nkunku scored just the 35 goals in 52 games for RB Leipzig last season. Not too shabby.
12. Erling Haaland
We think Haaland will just miss out on the top 10 after scoring 29 goals in 30 games for Dortmund in 2021/22.
11. Heung-min Son
Son won the Premier League Golden Boot (shared with Mohamed Salah) after a stunning campaign with Spurs.
10. Virgil van Dijk
The best defender in the world. He was back to his best in the 2021/22 season after fully recovering from a serious knee injury.
De Bruyne was named the Premier League Player of the Season after leading Manchester City to their fourth title in five years.
8. Thibaut Courtois
Courtois was imperious for Real Madrid in the 2021/22 campaign and produced a Man-of-the-Match performance in the Champions League final vs Liverpool.
7. Luka Modric
The Ballon d'Or winner from 2018 is still a fantastic player at age 36.
6. Vinicius Jr
It was a breakout season for the Brazilian, who has formed a devastating partnership with Benzema for Real Madrid.
5. Mohamed Salah
Salah started the 2021/22 season on fire but tailed off slightly as the campaign went on. Still, he deserves a top five finish.
4. Kylian Mbappe
While Mbappe was at his best for PSG in the 2021–2022 season, Lionel Messi and Neymar weren't. He had a 49 goal and 31 assist season for club and country in 2021/22.
Lewandowski will likely come close once more, but his Ballon d'Or wait will continue. In the 2021–2022 season, he led Bayern Munich with 50 goals.
2. Sadio Mane
Liverpool won the Carabao Cup and FA Cup thanks in large part to Mane's outstanding play. He also played a crucial role in Senegal's victory at the Africa Cup of Nations, which guaranteed their place in the World Cup finals.
1. Karim Benzema
It would be shocking if Benzema wasn't declared the winner. He scored 44 goals during the 2021–2022 season, leading Real Madrid to both the Champions League and La Liga titles.
In other news, I will bench him- Jurgen Klopp admits Liverpool star forward will be benched he does not play well
Liverpool confirms midfield transfer as Jürgen Klopp explains plan and Diogo Jota injury update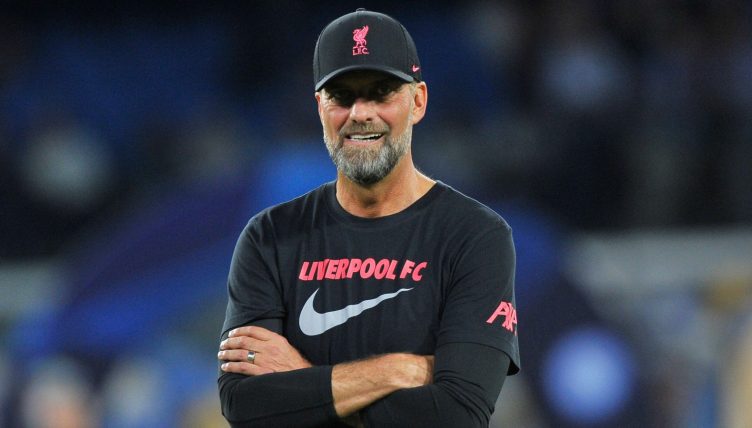 The Liverpool confirms midfield transfer as Jürgen Klopp explains plan and Diogo Jota injury update
Liverpool have confirmed a January transfer move while Jürgen Klopp has been speaking about his summer plan and offered a Diogo Jota injury update.
Jürgen Klopp has told his team that the Reds would be making significant changes amid a transfer overhaul, but that won't happen until the summer when several of his players' contracts expire.
"At Borussia Dortmund, it was clear when I left (in 2015), I said something has to change," Klopp said in the second part of his press conference. "It is a different situation (here). Either the manager's position changes or a lot of other things change.
"So, as far as I am concerned, what I hear — unless someone tells me (different) — I will not go. So that means maybe there is a point where we have to change other stuff.
"We will see but that is for the future, like summer or whatever. Not now. I have space and time to think about it.
"We have to play better football now. We cannot play and say: 'OK, these are the problems but next season we don't have them anymore'. That is a really long time. I cannot promise we will fly tomorrow but what I want to promise is that we really fight and everyone can see it."
But if they manage to finish in the top four this season, it will be much easier to make such changes. Without Champions League football for a season, it will be considerably more difficult to sign Jude Bellingham and other major targets.
Jürgen Klopp has offered an update on Diogo Jota's fitness as he continues his recovery from the long-term injury that has already forced him to miss the World Cup.
"I don't know exactly how long but he looks really good," Klopp said in the second part of his press conference. "He's out there on the pitch doing a lot of stuff already. Another few weeks?"
When asked if Jota would be available for the first leg of the Champions League quarterfinal matchup against Real Madrid next month, Klopp said: "From my point of view, yes but I don't know."
Colombian winger Luis Díaz is also on the recovery trail. He posted an update from the AXA Training Centre on social media yesterday.
In other news, Liverpool transfer news: Jude Bellingham latest as Borussia Dortmund chief gives public update