'Wow' – Alan Shearer sends seven-word verdict on disorganized Liverpool side after 4-1 Napoli defeat
'Wow' – Alan Shearer sends seven-word verdict on disorganized Liverpool side after 4-1 Napoli defeat
Liverpool boss Jurgen Klopp said after a loss in Naples that Liverpool needed to "reinvent ourselves," according to information posted online by Neil Jones. It takes a performance of biblical proportions to prompt such a statement.
Fans have seen ex-footballers line up to analyze the Reds' poor performance in Italy and offer suggestions to the German tactician on how to proceed.
These ex-footballers have ranged in talent from Gary Lineker to Jamie Carragher.
Even more out of the blue than usual, Alan Shearer felt obligated to post anything on Twitter about the Merseysiders' shocking 3-0 deficit at the Stadio Armando Diego Maradona at the time of the message.
Alan Shearer
@alanshearer
Wow. 3-0. Liverpool all over the place. @ChampionsLeague #NAPLIV
8:46 PM · Sep 7, 2022
Thiago Alcantara's arrival and the effect he had on the team did enable Liverpool to briefly revert to a period when energy served as the foundation of their brand under Klopp.
However, in general, we appear a million miles away from the dazzling highs of the 2021–2022, when we came within two games of bringing home an unprecedented quadruple haul of silverware.
We can't continue to be wholly dependent on our No. 6's availability to deliver the brand of football that fans have grown accustomed to under the former Borussia Dortmund head coach, so some kind of dramatic shift has to be seen as necessary moving forward.
In other news, Highlights: Watch Full Highlights Napoli 4-1 Liverpool as the reds Kick off from an awful start in the UEFA champions league
Liverpool confirms midfield transfer as Jürgen Klopp explains plan and Diogo Jota injury update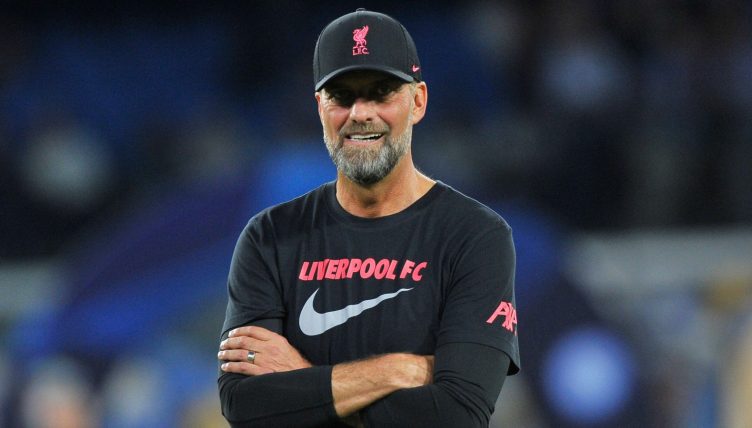 The Liverpool confirms midfield transfer as Jürgen Klopp explains plan and Diogo Jota injury update
Liverpool have confirmed a January transfer move while Jürgen Klopp has been speaking about his summer plan and offered a Diogo Jota injury update.
Jürgen Klopp has told his team that the Reds would be making significant changes amid a transfer overhaul, but that won't happen until the summer when several of his players' contracts expire.
"At Borussia Dortmund, it was clear when I left (in 2015), I said something has to change," Klopp said in the second part of his press conference. "It is a different situation (here). Either the manager's position changes or a lot of other things change.
"So, as far as I am concerned, what I hear — unless someone tells me (different) — I will not go. So that means maybe there is a point where we have to change other stuff.
"We will see but that is for the future, like summer or whatever. Not now. I have space and time to think about it.
"We have to play better football now. We cannot play and say: 'OK, these are the problems but next season we don't have them anymore'. That is a really long time. I cannot promise we will fly tomorrow but what I want to promise is that we really fight and everyone can see it."
But if they manage to finish in the top four this season, it will be much easier to make such changes. Without Champions League football for a season, it will be considerably more difficult to sign Jude Bellingham and other major targets.
Jürgen Klopp has offered an update on Diogo Jota's fitness as he continues his recovery from the long-term injury that has already forced him to miss the World Cup.
"I don't know exactly how long but he looks really good," Klopp said in the second part of his press conference. "He's out there on the pitch doing a lot of stuff already. Another few weeks?"
When asked if Jota would be available for the first leg of the Champions League quarterfinal matchup against Real Madrid next month, Klopp said: "From my point of view, yes but I don't know."
Colombian winger Luis Díaz is also on the recovery trail. He posted an update from the AXA Training Centre on social media yesterday.
In other news, Liverpool transfer news: Jude Bellingham latest as Borussia Dortmund chief gives public update