'We are told' – Transfer journalist shares Latest Jude Bellingham decision as Liverpool make budget decision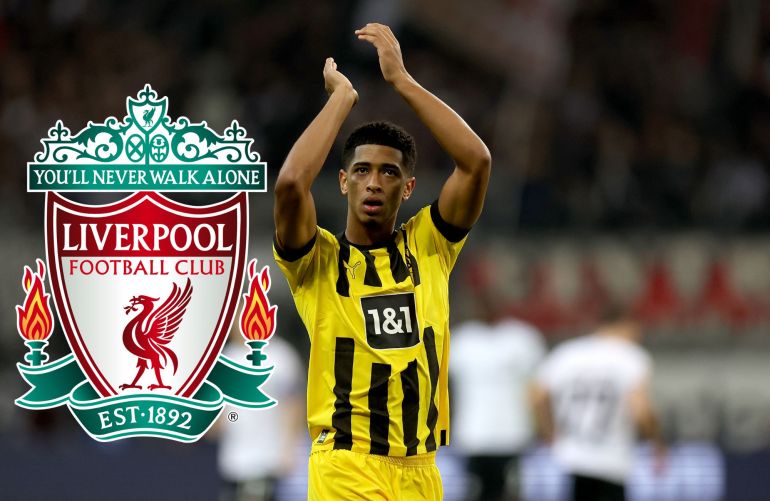 'We are told' – Transfer journalist shares Latest Jude Bellingham decision as Liverpool make budget decision
Liverpool has reportedly "laid aside a large chunk of their cash" in an effort to sign Jude Bellingham, displaying a strong indication of desire ahead of the summer transfer season.
The Merseysiders are reportedly prioritizing the England international above everything else in light of three potential departures owing to contract expirations, namely Alex Oxlade-Chamberlain, Naby Keita, and James Milner.
Jude Bellingham has yet to indicate his intentions regarding which club he will join if he decides to move in the summer, but we understand that the Reds have some degree of confidence that a deal can be made.
They have even set aside a sizable portion of their budget to bring in Bellingham.
The 19-year-old's current terms are set to expire in two years' time, handing Borussia Dortmund an opportunity to capitalise on the midfielder's high value following a series of remarkable performances at the World Cup.
An asking price upwards of £130m has previously been quoted, a figure one might imagine would take up a significant portion of the club's summer budget.
How far the kitty in question will stretch, of course, remains something of a mystery given that the club's financial accounts presented a picture of a side with considerable overheads to get under control.
Whether FSG will take a closer look at the club's revolving credit facility remains to be seen, though there's no question that our humungous wage bill isn't helping matters either – especially when one considers the average age of the squad.
The addition of Bellingham will certainly address that particular problem, assuming further fresh legs walk in through the doors of the AXA training centre in the summer.
Ultimately, the next window isn't one we can afford to be lax whilst our rivals continue to show intent in the market themselves.
In other news, Liverpool in pole position to sign €50 million star at the end of the season