"We are in a good relationship with Jurgen" – Dortmund respond to Liverpool-Jude Bellingham reports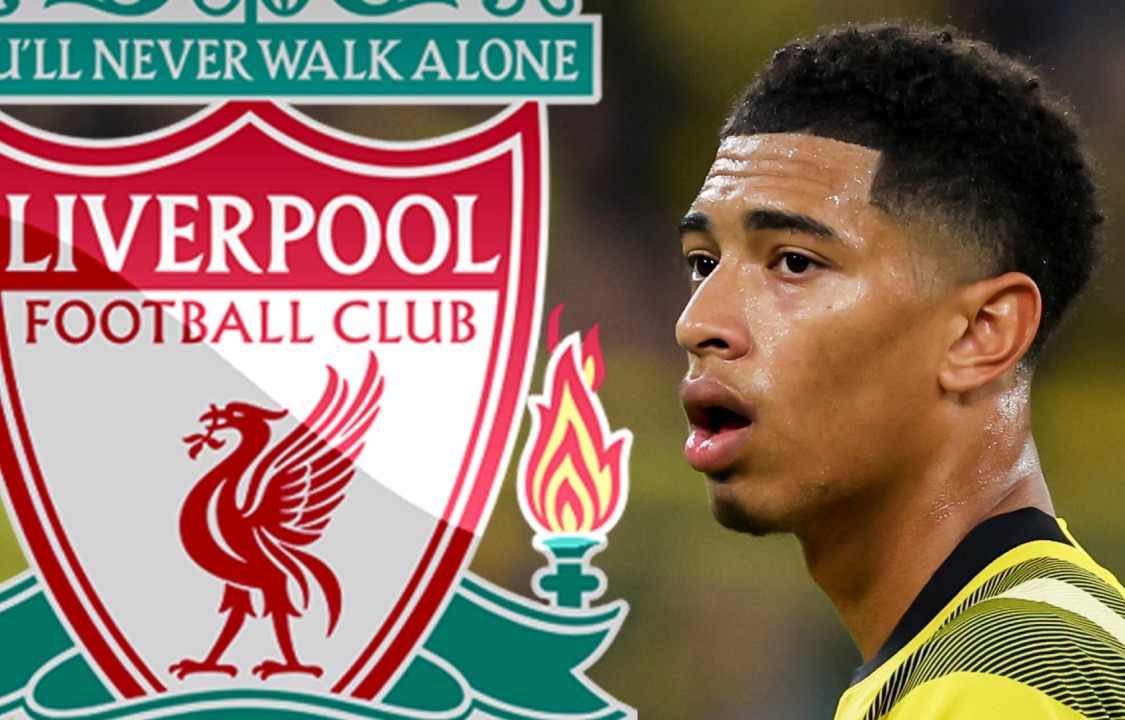 "We are in a good relationship with Jurgen" – Dortmund respond to Liverpool-Jude Bellingham reports
Borussia Dortmund has informed Liverpool that there will be no "gifts" in their pursuit of midfielder Jude Bellingham.
Because Jurgen Klopp, the former manager of the Bundesliga team, is now in charge at Anfield, the two teams get along well.
That won't mean much, though, if Liverpool moves forward with a deal for the England international who is thought to be their top summer transfer target.
"We have a high sympathy for Liverpool for sure. We are still in a good relationship with Jurgen and many others at Liverpool, so for me, it's my preferred club in the EPL as well," Dortmund's managing director Carsten Cramer told Vietnam News during the club's tour to Asia.
"But don't expect that we will make gifts to Liverpool.
"Maybe there is a success existing between Jude Bellingham and (England's) success in the World Cup.
"He has a contract (until 2025). I'm a sales person regarding commercial business, but not regarding the player's business.
"We are happy to have him on board 100 per cent and the longer Jude will play for us, the better it will be."
In other news, (Video) Watch Top Liverpool midfield target just produced one of the best assists of the World Cup
Report: Liverpool could land Chelsea star N'Golo Kante in shocking deal
Report: Liverpool could land Chelsea star N'Golo Kante in shocking deal
Liverpool are exploring signing Chelsea midfielder N'Golo Kante to strengthen their midfield, according to reports.
Liverpool wants to aim to turn around the Reds' fortunes by bringing N'Golo Kante to Anfield in what would be a spectacular cross-Premier League trade.
That's according to one report that says that the Merseysiders are looking at the iconic Chelsea midfielder as an option. Kante has been injured all season, following an injury sustained early in the season against Tottenham Hotspur, and is yet to feature under Graham Potter.
But with Liverpool seeking midfield reinforcements – and potentially shelling out for a big rebuild – Kante could be an ingenious solution.
According to Catalan outlet El Nacional, via Football365, Reds boss Jurgen Klopp has made the request to ownership Fenway Sports Group to bring the World Cup winner to Liverpool in the summer.
Kante's contract expires at the end of the current campaign, and it's unlikely that Chelsea would renew it. Bringing in Kante for nothing could be a wise option with Liverpool needing to rebuild this summer and a hefty bid for Jude Bellingham rumoured.
However, the 31-year-old has experienced injury problems in the previous two seasons, and since Klopp hasn't been able to rely on the physical wellbeing of players like Curtis Jones, Naby Keita, Thiago Alcantara, Arthur Melo, Jordan Henderson, and Alex Oxlade-Chamberlain in recent seasons, adding another injury-prone midfielder might not be a good idea.
especially in light of the pay. Kante would not be cheap because he is most likely one of the highest-paid players in the Premier League right now and Kante is valued at €30m by Transfermarkt
Klopp has ruled out any new signings(opens in new tab) before Tuesday's deadline, with attacker Cody Gakpo the only new face this month.
In other news, "Not True"-Jurgen Klopp reacts to Andy Robertson's blunt claim that Liverpool are getting worse