(video) Watch Virgil van Dijk sends honest Darwin Nunez message after Liverpool red card
(video) Watch Virgil van Dijk sends honest Darwin Nunez message after Liverpool red card
Liverpool center back Virgil Van Dijk was speaking after the 1-1 draw with Crystal Palace, which saw Darwin Nunez recieving a red card and got sent off for a head-butt on Joachim Andersen
Virgil van Dijk admits the new signing Darwin Nunez "has to control himself" as he encourages the Liverpool striker to learn from his sending off against Crystal Palace which really gave the team a disadvantage.
Nunez recieved the red card near the hour mark for lashing out at Palace defender Joachim Andersen after the pair had struggled through out the game with crystal palace leading 1-0 at Anfield.
The £64m striker will now miss the games with Manchester United, Bournemouth and Newcastle.
At a time when Roberto Firmino and Diogo Jota are currently sidelined with injury, the absence of Nunez is far from ideal for Klopp, particularly as the Reds are so far winless this term after back to back draws with Fulham and Palace.
Van Dijk accepts it was a deserved red for his team-mate, but says Nunez will have learned a lot from the incident during the second half of the 1-1 draw.
"Obviously he was disappointed and also probably with himself," Van Dijk said. "But it's a learning curve and obviously we will always back him.
"He's got the backing from us and he knows it should not happen again and hopefully it will be that way.
"He has to control himself, definitely. I think that's a separate thing, he has to manage himself, he has to know that these things can happen, especially in the Premier League.
"Like I say, it will be a learning curve for him and hopefully it will never happen again.
"I think with 10 men we played outstanding, we put them under pressure, obviously we took a lot of risk because we had to score the equaliser and were hoping to get the winner.
"But I think it should not come with 10 men, it should not happen. Obviously we're disappointed to draw and not get the win, for sure."
He added: "We've played two games so far this season and there's still a long way to go so anything can happen.
"That's been shown over the last years so we'll focus on ourselves. We don't read what the others from the outside say about us because nobody knows what's really going on.
"We worked very hard to get three points, we worked very hard to try and get three points but today unfortunately it didn't happen. We keep going."
In other news, (VIDEO) 9 Scenes of where Joacim Anderson provoked Liverpool signing Darwin Nunez before the Red Card
Liverpool confirms midfield transfer as Jürgen Klopp explains plan and Diogo Jota injury update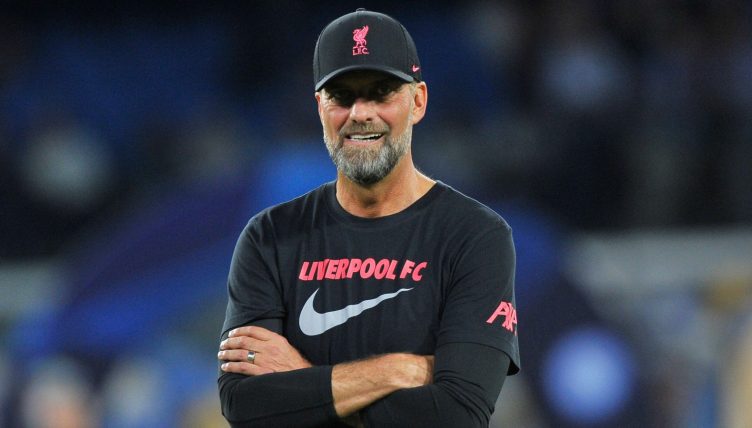 The Liverpool confirms midfield transfer as Jürgen Klopp explains plan and Diogo Jota injury update
Liverpool have confirmed a January transfer move while Jürgen Klopp has been speaking about his summer plan and offered a Diogo Jota injury update.
Jürgen Klopp has told his team that the Reds would be making significant changes amid a transfer overhaul, but that won't happen until the summer when several of his players' contracts expire.
"At Borussia Dortmund, it was clear when I left (in 2015), I said something has to change," Klopp said in the second part of his press conference. "It is a different situation (here). Either the manager's position changes or a lot of other things change.
"So, as far as I am concerned, what I hear — unless someone tells me (different) — I will not go. So that means maybe there is a point where we have to change other stuff.
"We will see but that is for the future, like summer or whatever. Not now. I have space and time to think about it.
"We have to play better football now. We cannot play and say: 'OK, these are the problems but next season we don't have them anymore'. That is a really long time. I cannot promise we will fly tomorrow but what I want to promise is that we really fight and everyone can see it."
But if they manage to finish in the top four this season, it will be much easier to make such changes. Without Champions League football for a season, it will be considerably more difficult to sign Jude Bellingham and other major targets.
Jürgen Klopp has offered an update on Diogo Jota's fitness as he continues his recovery from the long-term injury that has already forced him to miss the World Cup.
"I don't know exactly how long but he looks really good," Klopp said in the second part of his press conference. "He's out there on the pitch doing a lot of stuff already. Another few weeks?"
When asked if Jota would be available for the first leg of the Champions League quarterfinal matchup against Real Madrid next month, Klopp said: "From my point of view, yes but I don't know."
Colombian winger Luis Díaz is also on the recovery trail. He posted an update from the AXA Training Centre on social media yesterday.
In other news, Liverpool transfer news: Jude Bellingham latest as Borussia Dortmund chief gives public update