The Major reason revealed why Liverpool can kickstart their champions League match against Ajax with a Massive win – 'i would be very surprised'
The Major reason revealed why Liverpool can kickstart their champions League match against Ajax with a Massive win – 'i would be very surprised'
Former Liverpool star Dirk Kuyt has backed Jurgen Klopp to get the Reds back to winning ways.
Both locally and internationally, the new season has been challenging for the Merseyside club.
The Reds are currently seventh in the table, six points behind league leaders Arsenal, having won just two of their six Premier League games.
In the Champions League on Tuesday at Anfield, Jurgen Klopp's team will play Dutch powerhouse Ajax in an effort to avenge a 4-1 defeat to Napoli.
Kuyt has given Klopp his support in his quest to turn around the Reds' season following a disastrous start.
The former international for the Netherlands has also maintained that Ajax will struggle to compete against the Reds at Anfield.
As stated by The Mirror, Kuyt said:
"I am confident that Klopp will get Liverpool back on track. He is still searching for the right mechanism in midfield and in attack.
"That doesn't surprise me after the departure of Sadio Mane to Bayern Munich and the arrival of Benfica striker Darwin Nunez. They are two completely different types of striker.
This man has taken us back to the promised land after years in the wilderness, lost his mother while not being able to attend her funeral & been badly let down financially by the owners to sign players.
"If the club is having a bad time, like this period, the crowd often creates an atmosphere of invincibility.
"I would be very surprised if Ajax can play well against Liverpool under that intense pressure.
"At Anfield, I have seen even the greatest teams with the most experienced top players lose the plot. As a Liverpool player, you're boosted by the noise.
"Then an energy is released and there's no stopping you."
"On the pitch, there is no escaping the noise. Because of the way the crowd reacts, you even become alert to a chance or when a dangerous situation threatens. They help you as a Liverpool player to anticipate certain situations.
"Everyone now sees Paris Saint-Germain, Manchester City and Bayern Munich as the biggest contenders for the Champions League. But watch out because Liverpool will join that list of candidates. I'm convinced of that."
In other news, Latest Update on when Liverpool could return to Premier League action; Liverpool vs Chelsea revealed
Liverpool confirms midfield transfer as Jürgen Klopp explains plan and Diogo Jota injury update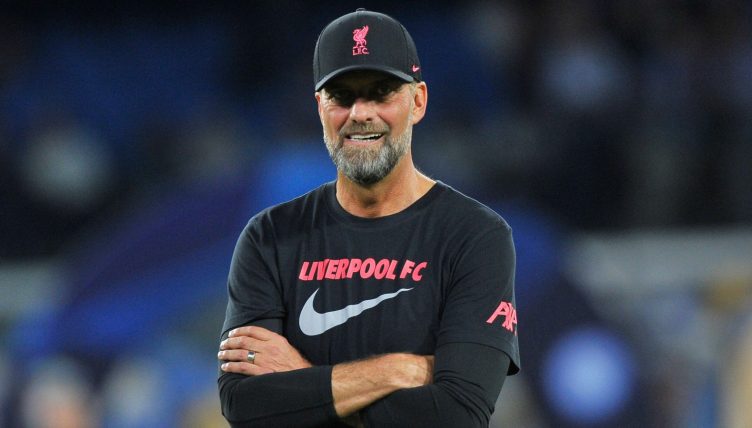 The Liverpool confirms midfield transfer as Jürgen Klopp explains plan and Diogo Jota injury update
Liverpool have confirmed a January transfer move while Jürgen Klopp has been speaking about his summer plan and offered a Diogo Jota injury update.
Jürgen Klopp has told his team that the Reds would be making significant changes amid a transfer overhaul, but that won't happen until the summer when several of his players' contracts expire.
"At Borussia Dortmund, it was clear when I left (in 2015), I said something has to change," Klopp said in the second part of his press conference. "It is a different situation (here). Either the manager's position changes or a lot of other things change.
"So, as far as I am concerned, what I hear — unless someone tells me (different) — I will not go. So that means maybe there is a point where we have to change other stuff.
"We will see but that is for the future, like summer or whatever. Not now. I have space and time to think about it.
"We have to play better football now. We cannot play and say: 'OK, these are the problems but next season we don't have them anymore'. That is a really long time. I cannot promise we will fly tomorrow but what I want to promise is that we really fight and everyone can see it."
But if they manage to finish in the top four this season, it will be much easier to make such changes. Without Champions League football for a season, it will be considerably more difficult to sign Jude Bellingham and other major targets.
Jürgen Klopp has offered an update on Diogo Jota's fitness as he continues his recovery from the long-term injury that has already forced him to miss the World Cup.
"I don't know exactly how long but he looks really good," Klopp said in the second part of his press conference. "He's out there on the pitch doing a lot of stuff already. Another few weeks?"
When asked if Jota would be available for the first leg of the Champions League quarterfinal matchup against Real Madrid next month, Klopp said: "From my point of view, yes but I don't know."
Colombian winger Luis Díaz is also on the recovery trail. He posted an update from the AXA Training Centre on social media yesterday.
In other news, Liverpool transfer news: Jude Bellingham latest as Borussia Dortmund chief gives public update