"Right or wrong, he is likely to start!" – Liverpool urged to bench superstar from starting XI who needs 'prolonged rest' following massive decrease in form
"Right or wrong, he is likely to start!" – Liverpool urged to bench superstar from starting XI who needs 'prolonged rest' following massive decrease in form
The English right-back needs some break, according to football agent Rob Segal, who has encouraged Liverpool to bench Trent Alexander-Arnold.
Jordan Henderson and Ibrahima Konate are just a couple of the injured players that the Merseyside team is presently dealing with.
Segal claims that if Arnold doesn't get enough rest, he might join his ailing teammates.
Rob Segal believes Trent Alexander-Arnold is in need of a 'prolonged rest' 🤔 #LFC
In an interview with Caught Offside, Segal said:
"Liverpool have major injury problems which haven't helped and a player like Trent Alexander-Arnold probably needs a prolonged rest."
Segal made reference to Alexander-unsuccessful Arnold's attempt to make a comeback run in Liverpool's 4-1 loss to Napoli in the UEFA Champions League last night.
The agent also thinks the 23-year-old talent is arrogant in knowing that manager Jurgen Klopp will consistently choose him in the starting XI (September 8).
Khvicha Kvaratskhelia, who assisted Napoli's third goal of the match, easily defeated the Englishman on the flank. Segal added:
"However, because of his standing within the club, you can feel his arrogance when he is slowly running back to goal.
"Alexander-Arnold knows that no matter what he does, right or wrong, he is likely to start week in, week out."
"It is no secret that Alexander-Arnold is a lot better going forward than he is defensively, so his weaknesses need to be covered and unfortunately for Klopp, at the moment, none of his side's backline are playing particularly well.
"The timing of their drop-off in form has been really unfortunate."
Liverpool have been poor this season, winning just two out of seven matches in all competitions so far.
They are seventh in the Premier League and have kept just two clean sheets.
In other news, Joao Moutinho makes 'special' Liverpool admission as Liverpool prepare to face Wolves
Liverpool confirms midfield transfer as Jürgen Klopp explains plan and Diogo Jota injury update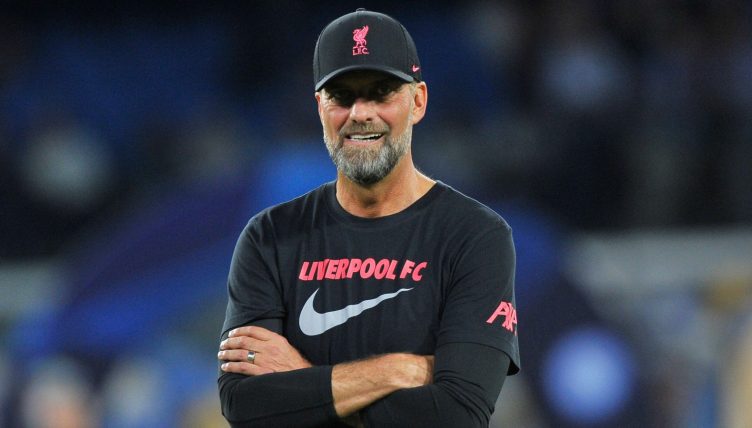 The Liverpool confirms midfield transfer as Jürgen Klopp explains plan and Diogo Jota injury update
Liverpool have confirmed a January transfer move while Jürgen Klopp has been speaking about his summer plan and offered a Diogo Jota injury update.
Jürgen Klopp has told his team that the Reds would be making significant changes amid a transfer overhaul, but that won't happen until the summer when several of his players' contracts expire.
"At Borussia Dortmund, it was clear when I left (in 2015), I said something has to change," Klopp said in the second part of his press conference. "It is a different situation (here). Either the manager's position changes or a lot of other things change.
"So, as far as I am concerned, what I hear — unless someone tells me (different) — I will not go. So that means maybe there is a point where we have to change other stuff.
"We will see but that is for the future, like summer or whatever. Not now. I have space and time to think about it.
"We have to play better football now. We cannot play and say: 'OK, these are the problems but next season we don't have them anymore'. That is a really long time. I cannot promise we will fly tomorrow but what I want to promise is that we really fight and everyone can see it."
But if they manage to finish in the top four this season, it will be much easier to make such changes. Without Champions League football for a season, it will be considerably more difficult to sign Jude Bellingham and other major targets.
Jürgen Klopp has offered an update on Diogo Jota's fitness as he continues his recovery from the long-term injury that has already forced him to miss the World Cup.
"I don't know exactly how long but he looks really good," Klopp said in the second part of his press conference. "He's out there on the pitch doing a lot of stuff already. Another few weeks?"
When asked if Jota would be available for the first leg of the Champions League quarterfinal matchup against Real Madrid next month, Klopp said: "From my point of view, yes but I don't know."
Colombian winger Luis Díaz is also on the recovery trail. He posted an update from the AXA Training Centre on social media yesterday.
In other news, Liverpool transfer news: Jude Bellingham latest as Borussia Dortmund chief gives public update