REVEALED; Journalist reveals Erik Ten Hag is 'desperate' for Man United star to turn bad form around
REVEALED; Journalist reveals Erik Ten Hag is 'desperate' for Man United star to turn bad form around
Manchester United were well represented during the 2022 World Cup in Qatar.
United will take many positives from their players' performances, despite the fact that Gareth Southgate's Three Lions were eliminated from the tournament in the quarterfinals after losing to France 2-1.
Marcus Rashford, Harry Maguire, and Luke Shaw were the three Red Devils selected for international action. Even though Rashford usually filled in for other players, he made an impression whenever he was used.
However, Shaw and Maguire started each game and performed admirably in Southgate's chosen back four.
Jadon Sancho, a winger, was one player who did not make England's World Cup roster.
After a protracted stretch of bad play, the 22-year-old was forced to stay with United's squad after being excluded. He has been unable to recapture the form that led to such a significant transfer from Borussia Dortmund 18 months ago.
Sancho will need to improve to reclaim a starting position under Erik Ten Hag before the Premier League resumes on December 26—especially in light of how excellent Alejandro Garnacho has been since being promoted to the first squad.
Journalist Pete O'Rourke thinks Ten Hag will be "desperate" to get the 22-year-old Englishman back to his best, despite being unlikely to give up on the former Dortmund winger anytime soon.
"I think all the onus is on Jadon Sancho to get back to his best form and prove to Erik ten Hag that he deserves a place in that Manchester United team," O'Rourke told GiveMeSport.
"It's too early to write him off just yet because he is still a player with huge potential. I'm sure ten Hag would be desperate to see the best of Jadon Sancho as soon as possible."
In other news, I want to play for man united – Manchester United named favourites to sign Atletico Madrid star as he makes final decision amid strong PSG links
Liverpool confirms midfield transfer as Jürgen Klopp explains plan and Diogo Jota injury update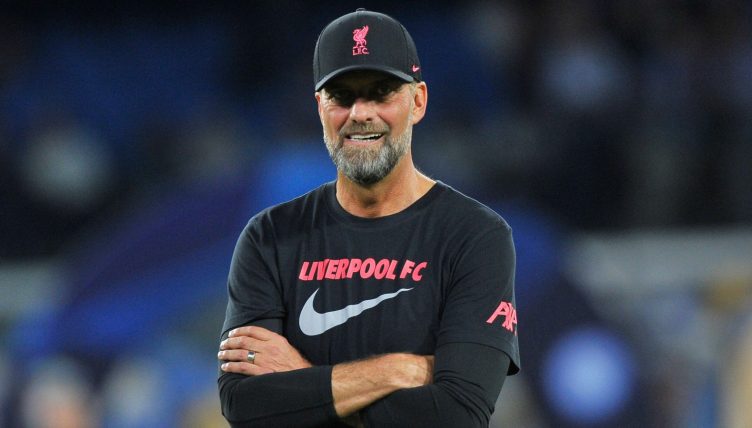 The Liverpool confirms midfield transfer as Jürgen Klopp explains plan and Diogo Jota injury update
Liverpool have confirmed a January transfer move while Jürgen Klopp has been speaking about his summer plan and offered a Diogo Jota injury update.
Jürgen Klopp has told his team that the Reds would be making significant changes amid a transfer overhaul, but that won't happen until the summer when several of his players' contracts expire.
"At Borussia Dortmund, it was clear when I left (in 2015), I said something has to change," Klopp said in the second part of his press conference. "It is a different situation (here). Either the manager's position changes or a lot of other things change.
"So, as far as I am concerned, what I hear — unless someone tells me (different) — I will not go. So that means maybe there is a point where we have to change other stuff.
"We will see but that is for the future, like summer or whatever. Not now. I have space and time to think about it.
"We have to play better football now. We cannot play and say: 'OK, these are the problems but next season we don't have them anymore'. That is a really long time. I cannot promise we will fly tomorrow but what I want to promise is that we really fight and everyone can see it."
But if they manage to finish in the top four this season, it will be much easier to make such changes. Without Champions League football for a season, it will be considerably more difficult to sign Jude Bellingham and other major targets.
Jürgen Klopp has offered an update on Diogo Jota's fitness as he continues his recovery from the long-term injury that has already forced him to miss the World Cup.
"I don't know exactly how long but he looks really good," Klopp said in the second part of his press conference. "He's out there on the pitch doing a lot of stuff already. Another few weeks?"
When asked if Jota would be available for the first leg of the Champions League quarterfinal matchup against Real Madrid next month, Klopp said: "From my point of view, yes but I don't know."
Colombian winger Luis Díaz is also on the recovery trail. He posted an update from the AXA Training Centre on social media yesterday.
In other news, Liverpool transfer news: Jude Bellingham latest as Borussia Dortmund chief gives public update