Ibrahima Konate reveals what Trent Alexander-Arnold has text him ahead of England's World Cup quarter-final clash with France
Ibrahima Konate reveals what Trent Alexander-Arnold has text him ahead of England's World Cup quarter-final clash with France
Immediately after it was announced that England would play France in the World Cup quarterfinal, Trent Alexander-Arnold texted Ibou Konate, according to information provided by Konate.
While his Liverpool teammate has played just once at the tournament, it was as a second-half substitution during the team's loss of Wales in the group stages, the towering center defender has appeared in three of his side's four games so far and has excelled when called upon.
Although it is unlikely that either defender will start the crucial match on Saturday, our No. 66 still delivered a message to the former RB Leipzig player.
"This rivalry has existed since the dawn of time. Alexander-Arnold sent me a message saying 'see you Saturday my brother' because I am very close to him," revealed the 23-year-old to RMC Sport (via Rousing The Kop).
One of Jurgen Klopp's key players for the Reds is Alexander-Arnold, and it's nothing short of amazing how he's transformed the full-back position in recent years.
Gareth Southgate frequently chooses players like Kieran Trippier and Kyle Walker in the position, yet he consistently ignores them.
Raphael Varane and Dayot Upamecano are likely to be named ahead of Konate against England, despite the fact that Konate started twice for Qatar.
The 23-year-old has stated that if France fails to successfully defend the trophy, he would like to see one of his Anfield teammates experience success in the Middle East.
"I want to say France but then you're going to use that against us! It's difficult, there can be so many surprises. If I have to choose one, it will be France, or a team with Liverpool players," he added.
In other news, Liverpool transfer: Liverpool FC ready to offer £3.5m-a-year contract to clinch transfer of World Cup Superstar
Liverpool confirms midfield transfer as Jürgen Klopp explains plan and Diogo Jota injury update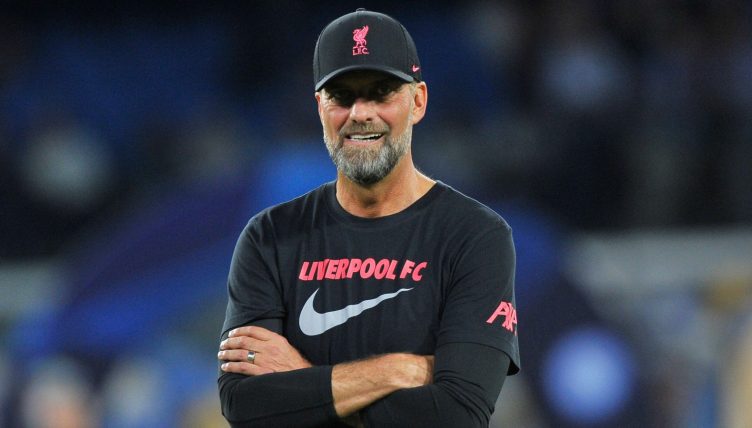 The Liverpool confirms midfield transfer as Jürgen Klopp explains plan and Diogo Jota injury update
Liverpool have confirmed a January transfer move while Jürgen Klopp has been speaking about his summer plan and offered a Diogo Jota injury update.
Jürgen Klopp has told his team that the Reds would be making significant changes amid a transfer overhaul, but that won't happen until the summer when several of his players' contracts expire.
"At Borussia Dortmund, it was clear when I left (in 2015), I said something has to change," Klopp said in the second part of his press conference. "It is a different situation (here). Either the manager's position changes or a lot of other things change.
"So, as far as I am concerned, what I hear — unless someone tells me (different) — I will not go. So that means maybe there is a point where we have to change other stuff.
"We will see but that is for the future, like summer or whatever. Not now. I have space and time to think about it.
"We have to play better football now. We cannot play and say: 'OK, these are the problems but next season we don't have them anymore'. That is a really long time. I cannot promise we will fly tomorrow but what I want to promise is that we really fight and everyone can see it."
But if they manage to finish in the top four this season, it will be much easier to make such changes. Without Champions League football for a season, it will be considerably more difficult to sign Jude Bellingham and other major targets.
Jürgen Klopp has offered an update on Diogo Jota's fitness as he continues his recovery from the long-term injury that has already forced him to miss the World Cup.
"I don't know exactly how long but he looks really good," Klopp said in the second part of his press conference. "He's out there on the pitch doing a lot of stuff already. Another few weeks?"
When asked if Jota would be available for the first leg of the Champions League quarterfinal matchup against Real Madrid next month, Klopp said: "From my point of view, yes but I don't know."
Colombian winger Luis Díaz is also on the recovery trail. He posted an update from the AXA Training Centre on social media yesterday.
In other news, Liverpool transfer news: Jude Bellingham latest as Borussia Dortmund chief gives public update