Report: Liverpool 'submit offer' for Borussia Dortmund superstar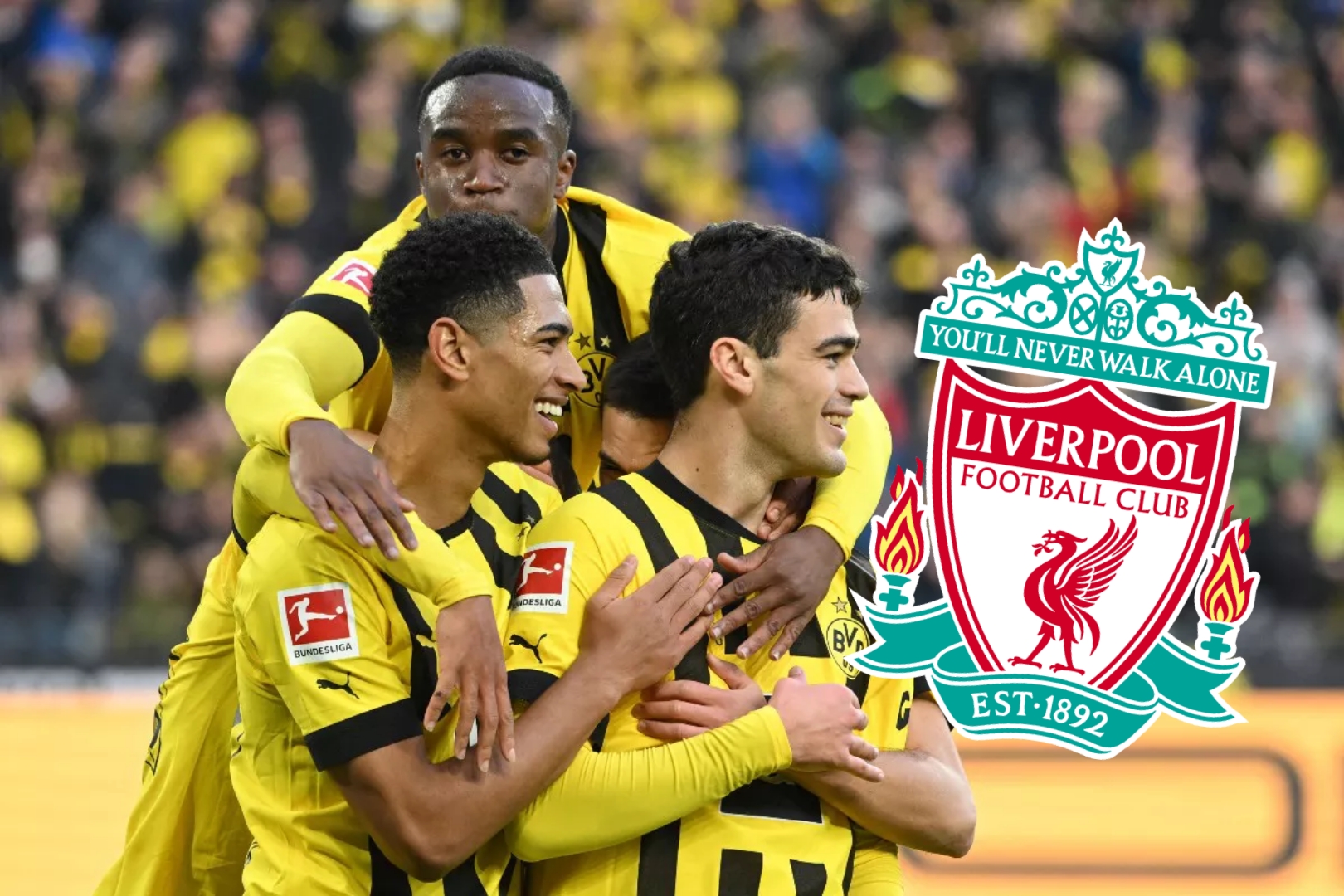 Report: Liverpool 'submit offer' for Borussia Dortmund superstar
Liverpool make a transfer bid for the targeted player Bellingham, Jude
Borussia Dortmund and England midfielder, Jude Bellingham will undoubtedly have seen his value rise following an outstanding World Cup performance for the Three Lions. According to reports, Liverpool is ready to match the players estimated $131 million price tag.
Spanish outlet Defensa Central  via Liverpool.com claim that the Reds have submitted an offer of the same value with £26m included in the same as add-ons. If this is true, Liverpool truly have a gem on their hands, and the core of the team is all but set for the future.
Bellingham has been in excellent form this year, making 32 appearances for both club and country, scoring 10 goals and 5 assists. And yet, Bellingham has a chance to help a struggling Liverpool team with midfield issues in a couple crucial areas.
At only 18 years old, he already has an alot of professional playing experience and has demonstrated a remarkable capacity for role and system adaptability. Because of this, he is an invaluable addition to any club and has the ability to strengthen Liverpool's midfield by adding some fresh energy and ideas.
A player like Bellingham could also infuse much-needed youth and athleticism into an ageing team with midfield issues, helping to make up for any loss in the performance of older players like James Milner and Jordan Henderson.
The quartet, which also includes Harvey Elliott, Fabio Carvalho, and Curtis Jones, has a good chance of being the Reds' first names on the teamsheet and, perhaps, motivating the team to win more trophies.
In addition, Liverpool's quick thinking helped it likely beat Real Madrid to the player. The Reds missed out on signing Aurelien Tchouameni to Los Blancos last year, too, so they wouldn't want to let Bellingham go this time.
One can imagine the fanbase's response if they do. Since Trent Alexander-Arnold, Bellingham, and Henderson formed a connection at the 2022 FIFA World Cup, there has been talk of Bellingham moving to Anfield. However, it seems as though he already has a foot there.
In other news, "It would be the agency dream"- Agents  insists on getting in-form World Cup star to Liverpool, rules out Tottenham move
Liverpool could be set for major transfer boost after Man City charges
Liverpool could be set for major transfer boost after Man City charges
Borussia Dortmund superstar Jude Bellingham, who is a target for Liverpool, and Pep Guardiola, the manager of Manchester City.
Liverpool will publicly declare that it is none of their concern, but it would have been only natural for them to have taken an interest in Manchester City's situation this week.
After being charged on Monday with more than 100 alleged financial regulation violations, City, who have won three of the last five Premier League championships by a single point over Liverpool, are currently in the midst of an unusual moment in the history of English football.
The inquiry, which was launched in December 2018 following the publication of documents by the German website Der Spiegel that were first made public by Portuguese hacker Rui Pinto, will now be forwarded to a commission.
Allegations that City have inflated sponsorship, secretly increased important figures' salary, and disregarded rules regarding how approaches to young players are allowed might result in serious fines, point deductions, or possibly expulsion from the league, according to reports.
Liverpool, who may profit from such a horrific event, is likewise interested in talk of retroactively depriving them of their titles.
But there is at least the air of ambiguity around the Etihad that those at Anfield could benefit from while the matter awaits a resolution—one that must be emphasised that is not expected imminently.
In other news,Arsenal and Liverpool set to battle for England international in the summer