'Next season, son' – Brighton breakout star Kaoru Mitoma sent Liverpool transfer message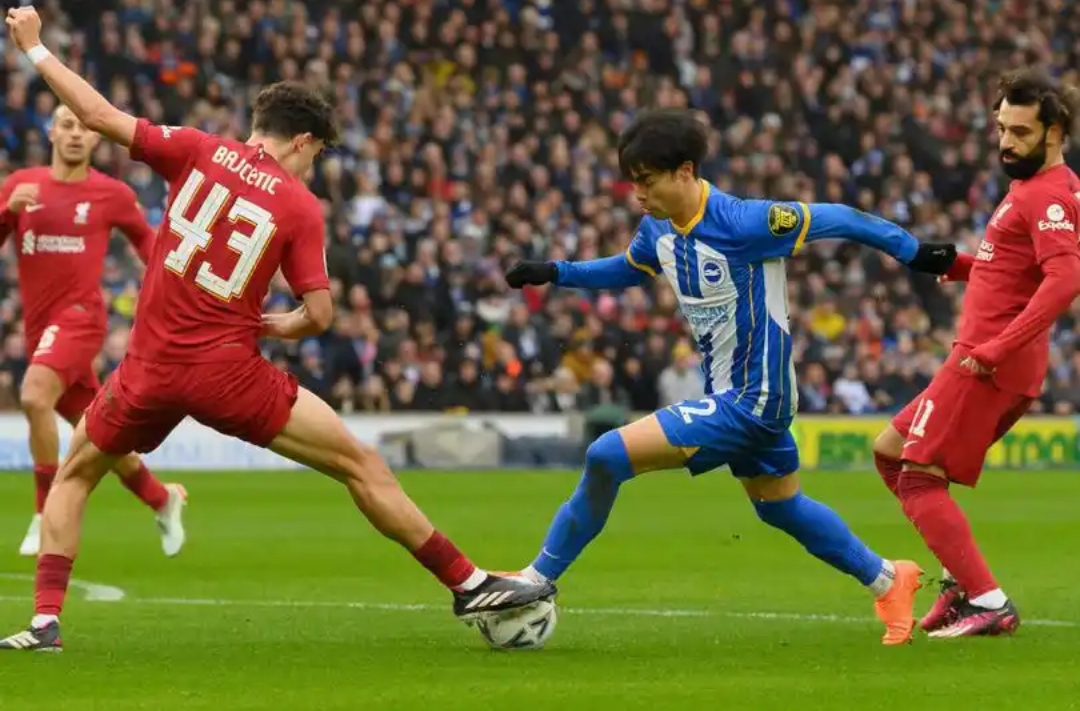 'Next season, son' – Brighton breakout star Kaoru Mitoma sent Liverpool transfer message
The summer is expected to bring about changes to Liverpool's roster, and Tim Sherwood believes he has the right candidate.
Regardless matter how the season turns out, Jurgen Klopp will be aiming to bring some fresh faces to Liverpool in the summer when he sits down at the end of the year.
Jude Bellingham, a teenage midfielder, has been linked to the Reds for a while in what would undoubtedly be a club-record signing, but he cannot turn around the situation at Anfield by himself.
There will be many new faces wearing a Red shirt next season because some current players have contracts that expire in June, and former Blackburn Rovers captain Tim Sherwood believes he knows who would be an excellent addition.
The ex-Tottenham Hotspur and Aston Villa manager believes that Brighton winger Kaoru Mitoma would be the perfect fit for Liverpool.
Speaking about Mitoma on Sky Sports News, Sherwood said: "He has got everything. He has got all types of goals in him. He runs with the ball, he takes players on. He really commits defenders. He knows when to play safe.
"He has got the whole package, this boy, and you know by looking at him that he has got a fantastic attitude to the game. He is relishing playing in the best league in the world, which is the Premier League.
"Liverpool? Next season, son."
The Reds are already well acquainted with Mitoma. The Japanese winger played a starring role for the Seagulls in their 3-0 victory over Liverpool last month in the Premier League, before going one better by scoring an injury-time winner in an FA Cup re-run of the match two weeks later.
The 25-year-old has made 21 appearances for Brighton in all competitions so far this season, scoring eight goals. Should The Reds make a move for him, he would likely be vying for a place in the side with Luis Diaz. But given Liverpool's wretched injury record this season, strength in depth would be enthusiastically welcomed.
In other news,Liverpool handed boost as Everton dealt injury blow ahead of Merseyside derby