Liverpool want sensational £68m man city World-class superstar as jurgen klopp confident of sealing a swap deal amid strong PSG and Barcelona links
Liverpool want sensational £68m man city World-class superstar as jurgen klopp confident of sealing a swap deal amid strong PSG and Barcelona links
According to Fichajes, Liverpool want sensational move for Bernardo Silva,  midfielder for Manchester City.
According to Fichajes, Jürgen Klopp's team is in the market and is vying for the transfer of the Portugal international with Barcelona and PSG.
Silva, who is reportedly worth €80 million (£68 million), is unquestionably a world-class player, but Pep Guardiola would never permit him to join a championship rival.
Selling Raheem Sterling to Chelsea is one thing, but this is a very different situation.
The former AS Monaco star is a tireless presser, versatile enough to play in numerous places, and consistently contributes goals and assists, making him the ideal player for Liverpool. However, this one won't take place.
Barcelona seems like the most likely place for him to go if he decides to go, if they can sell enough of their future to pay for the move.
The player, it is thought, is not opposed to the concept of switching allegiances, but Guardiola appears hesitant to lose his star player, primarily because City doesn't have a ready substitute on hand.
"I would love Bernardo to be here. He is a very special player.
"But I don't know what is going to happen," Guardiola was quoted as saying.
"The answer was the same as last season. You ask me every week, I always say I want the best for the players. I want Bernardo to stay. 100 percent," he added
In other news, AI predicts Premier League champions between Liverpool and City ahead of the new season
Liverpool Recieve transfer boost for Barcelona wonderkid 'set to leave for free', who Jurgen Klopp is eager to sign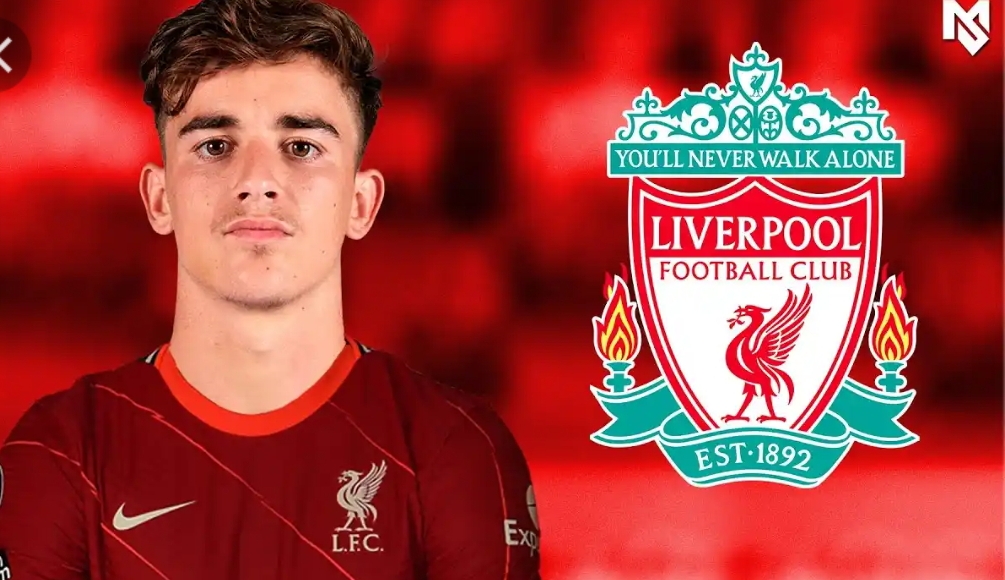 Liverpool Recieve transfer boost for Barcelona wonderkid 'set to leave for free', who Jurgen Klopp is eager to sign
Barcelona star could leave the club on a free transfer, which is news that will put Liverpool boss Jurgen Klopp on red alert.
The Reds are in severe need of new players as they sit ninth in the Premier League, 21 points behind league leaders Arsenal.
The team's starting midfield has struggled, and fringe players like Alex Oxlade-Chamberlain and Naby Keita are anticipated to go in the summer when their contracts expire.
Liverpool, on the other hand, has been searching the market for new players. Jude Bellingham and Enzo Fernandez, two of the most sought-after midfielders in the world of football, have recently been connected to Jurgen Klopp's team.
Gavi's shaky Barcelona contract, though, makes it possible that the Reds will try to sign the 18-year-old in the summer for a pittance or the following year for nothing.
Gavi to leave Barcelona?
Gavi, one of Barcelona's most prized assets, could leave the Catalan giants for free in 2024 if the club fail to register the player's contract.
The Spain international starred for Barcelona in a 1-0 Copa del Rey victory over Real Sociedad on Wednesday evening.
However, hours before kick off the teenager made headlines as news broke that La Liga had refused Barcelona's attempts to register the player's contract.
This is due to the club's failure to navigate Financial Fair Play rules.
Last September, Gavi signed a new contract with Barcelona that lasts through 2026 and has a staggering £880 million release clause.
Barcelona might lose their starlet for nothing in 2024, when his previous contract was set to expire, if the new agreement cannot be registered.
Ronald Araujo, a highly regarded central defender, also signed a new contract in 2022, thus the same circumstances apply to him.
Liverpool, who reportedly wanted to sign Gavi last summer, is probably aware of the circumstances the young player is in right now.
At the time, the Spanish daily Nacional reported that Klopp had "had asked the board to start talks" over a contract for the player and had "been infatuated" with Gavi.
In other news, Liverpool set to submit massive offer to sign £75,000-a-week star before deadline