Liverpool transfer news: Reds given Bellingham hope with last-minute deadline deal still possible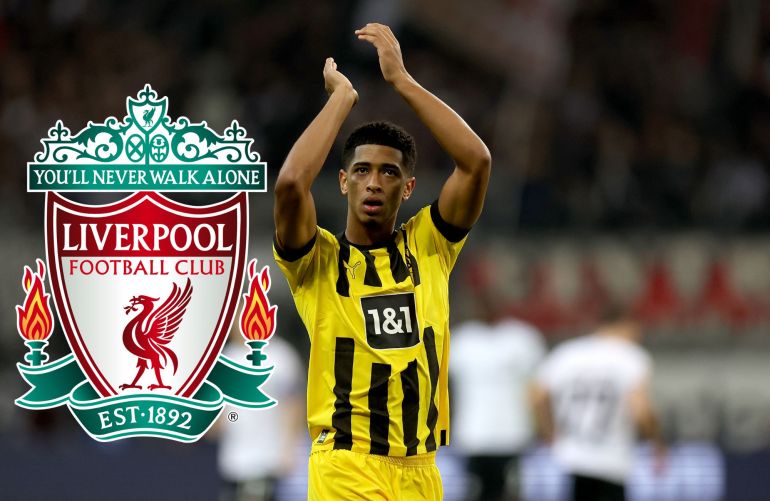 Liverpool transfer news: Reds given Bellingham hope with last-minute deadline deal still possible
With only two days left in the January transfer window in which to complete any late deals and strengthen Jurgen Klopp's squad for the rest of the season.
There are now only two days left in the January transfer market, so any last-minute dreams that Liverpool might strengthen their team are quickly fading.
By announcing the signing of Cody Gakpo from PSV Eindhoven before the month had even begun, the Reds got the window off to a fast start. They beat out rival Manchester United for the attacker, giving the fan base newfound hope.
However, their form has been awful throughout the entire month of January, and even though it cannot be done in the next 48 hours, the necessity for a renewal in the summer is evident.
Liverpool's top transfer priority is still Jude Bellingham yet other players will have to leave in order to restructure a depleted team.
Liverpool will do everything in their power to land Bellingham at the end of the season – and they have been handed a morsel of hope in what will surely be a difficult process.
Borussia Dortmund is no pushover when it comes to selling star players; over the last two summers, the club made £73 million and £51 million respectively by offloading Jadon Sancho and Erling Haaland.
Bellingham is being kept this time around in an effort to prevent a repeat, but Fabrizio Romano claims that he is "expected" to go due in large part to the weight of all the interest.
To get him, Liverpool will have to compete with Real Madrid, Chelsea, Manchester United, and probably many other teams.
According to The Daily Mail, the club has been reportedly scouting the rosters of teams like Atletico Madrid, Juventus, and Paris Saint-Germain in the hopes that a last-minute midfielder deal may be made.
Liverpool is content to hold out on making its major acquisitions until the summer, but they are also open to any options that may arise right away.
The likes of Naby Keita, Alex Oxlade-Chamberlain, and James Milner are all out of contract in the summer, while the loan deal for Arthur Melo will expire too.
Although it appears likely that Liverpool will remain silent in the closing hours of the transfer window, one transaction may still be completed.
In other news, Liverpool tipped to agree signing of £21.9million player before the deadline