Liverpool transfer: Liverpool can now sign Jude Bellingham alternative for just £66m after major update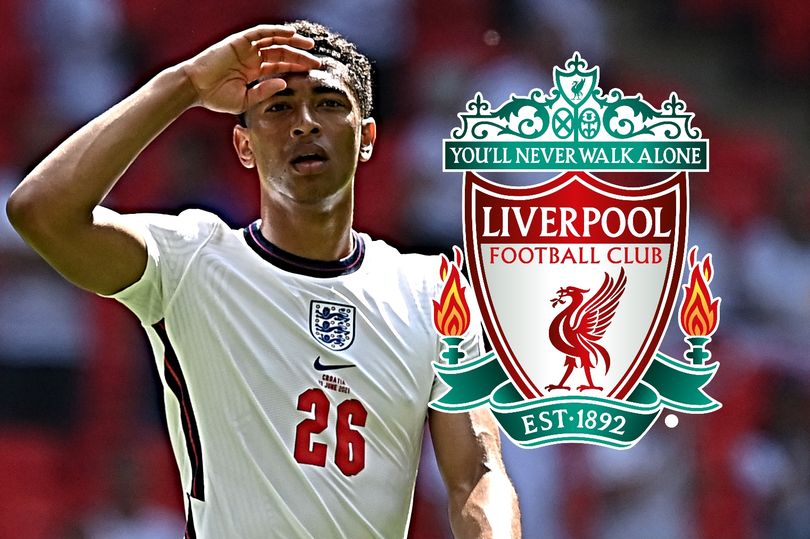 Liverpool transfer: Liverpool can now sign Jude Bellingham alternative for just £66m after major update
With the Italian being made available, Liverpool may have the opportunity to get Inter Milan star Nicolo Barella in the summer for less than what Borussia Dortmund is asking for Jude Bellingham.
Prior to the upcoming transfer window, when Liverpool is anticipated to make significant investments in the central midfield position in light of the potential departures of James Milner, Alex Oxlade-Chamberlain, and Naby Keita, CalcioMercato reports that the Serie A giants have set a price tag on the 25-year-old midfielder of €75 million (£66 million).
Barella might be a fantastic replacement for Bellingham for Liverpool given how ideal the Italian international is for Jurgen Klopp's team and how much less Borussia Dortmund is willing to pay for their English wonderkid, according to the Athletic, who values Bellingham at £130m.
One of the best midfielders in Italy and a player who is rated highly by Inter fans and pundits, Barella could be the answer to Liverpool's issues in the position, with a £66m signing in the summer now on the cards as the Reds look to increase their interest in the 26-year-old.
Indeed, Liverpool could have done with a player like Barella on Saturday against Crystal Palace, where the Reds failed to break down the south London side in another disappointing Premier League result for the Anfield giants, with a creative central midfielder needed on Merseyside.
Whilst Bellingham is still a possibility, Dortmund's asking price will be a huge sticking point for Liverpool, and with Klopp likely to favour an immediate short-term solution this summer, Barella could be a more ideal signing than the England star given the current circumstances.
As per the Athletic, there's a chance that Bellingham could stay at Dortmund for next season if the right opportunity doesn't come up this summer. And if Liverpool decide to sign Barella to help them return to the top-four, then the Italian will be helping the Reds land the England star in 2024.
The plan might seem like a stretch and an incredibly unlikely one, but the summer window is building up to be an unpredictable one, and for Liverpool, a short-term financial loss could result in the Anfield side having both Barella and Bellingham in their squad for the 2024/25 season.
In other news, Liverpool now won't be sold says John Henry as new plans unveiled in stunning FSG u-turn