Liverpool told they have found their new Sadio Mane with 'important' part of Jurgen Klopp's squad
Liverpool told they have found their new Sadio Mane with 'important' part of Jurgen Klopp's squad
Liverpool lost Sadio Mane to Bayern Munich in the summer after the attacker made 269 appearances for the Reds
After Sadio Mane left the Reds in the summer, Garth Crooks has stated that Luis Diaz can take on the challenging task of succeeding the Senegalese attacker.
Mane played 269 times for the Reds, scoring 120 goals and dishing out 48 assists. However, in June, the attacker signed a three-year, £35 million contract with Bayern Munich.
Before agreeing to a price for Mane, who helped Jurgen Klopp's team win the Champions League and the Premier League, Liverpool turned down two offers from Bayern.
Darwin Nunez, a forward from Uruguay, was promptly acquired by the Reds for an initial £64 million from Benfica. Crooks, however, thinks that Diaz, a winger, may end up succeeding Mane in the long run.
Since joining Liverpool, the Colombian attacker has been a revelation. In his first few months with the team, he scored four goals in 13 Premier League games.
In Liverpool's 9-0 demolition of Bournemouth, Diaz, who has now scored three goals in four Premier League games this season, stood out against the Cherries.
He was included in Crooks' BBC Team of the Week as a result, and the former member of Tottenham Hotspur was very complimentary of the 25-year-old.
"His first headed goal was absolutely superb and the second just as good," Crooks wrote in his column for BBC Sport.
"Against Bournemouth, Diaz wasn't only finding the net; he also looked an integral part of the production on the Anfield stage.
"For the first time I got the impression the Colombian might fill the vacuum left by Sadio Mane's departure."
In other news, Reports : Liverpool Fc have reached Jude Bellingham agreement; after new talks
Liverpool confirms midfield transfer as Jürgen Klopp explains plan and Diogo Jota injury update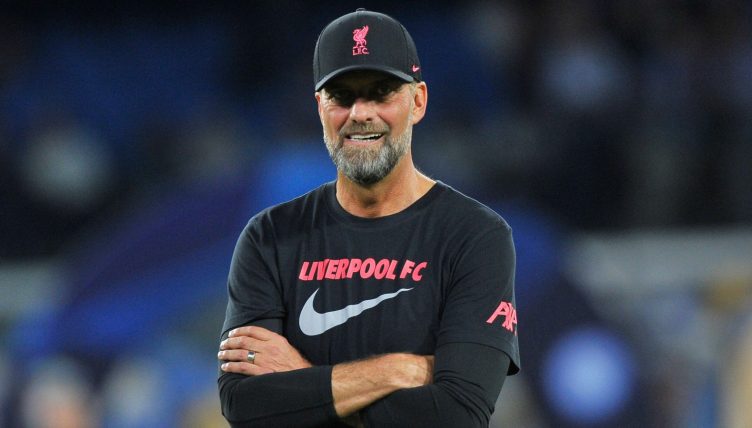 The Liverpool confirms midfield transfer as Jürgen Klopp explains plan and Diogo Jota injury update
Liverpool have confirmed a January transfer move while Jürgen Klopp has been speaking about his summer plan and offered a Diogo Jota injury update.
Jürgen Klopp has told his team that the Reds would be making significant changes amid a transfer overhaul, but that won't happen until the summer when several of his players' contracts expire.
"At Borussia Dortmund, it was clear when I left (in 2015), I said something has to change," Klopp said in the second part of his press conference. "It is a different situation (here). Either the manager's position changes or a lot of other things change.
"So, as far as I am concerned, what I hear — unless someone tells me (different) — I will not go. So that means maybe there is a point where we have to change other stuff.
"We will see but that is for the future, like summer or whatever. Not now. I have space and time to think about it.
"We have to play better football now. We cannot play and say: 'OK, these are the problems but next season we don't have them anymore'. That is a really long time. I cannot promise we will fly tomorrow but what I want to promise is that we really fight and everyone can see it."
But if they manage to finish in the top four this season, it will be much easier to make such changes. Without Champions League football for a season, it will be considerably more difficult to sign Jude Bellingham and other major targets.
Jürgen Klopp has offered an update on Diogo Jota's fitness as he continues his recovery from the long-term injury that has already forced him to miss the World Cup.
"I don't know exactly how long but he looks really good," Klopp said in the second part of his press conference. "He's out there on the pitch doing a lot of stuff already. Another few weeks?"
When asked if Jota would be available for the first leg of the Champions League quarterfinal matchup against Real Madrid next month, Klopp said: "From my point of view, yes but I don't know."
Colombian winger Luis Díaz is also on the recovery trail. He posted an update from the AXA Training Centre on social media yesterday.
In other news, Liverpool transfer news: Jude Bellingham latest as Borussia Dortmund chief gives public update