Liverpool 'in talks to sign Bayern Munich star midfielder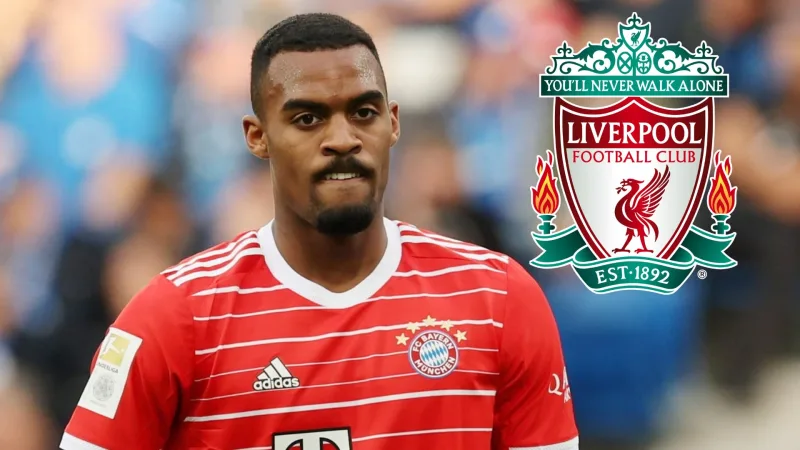 Liverpool 'in talks to sign Bayern Munich star midfielder
According to rumours, Liverpool and Ryan Gravenberch, a midfielder for Bayern Munich, have begun discussing a potential summer transfer.
After a disappointing season, Jurgen Klopp is eager to invest in his aging midfield again.
Jude Bellingham, a midfielder for Borussia Dortmund, has been extensively linked with Liverpool for a while now.
Klopp did, however, clarify that he was giving up on trying to sign the 19-year-old, who is an England international and is projected to fetch more than £100 million.
Consequently, the Reds boss looks set to reignite his pursuit of 20-year-old midfielder Gravenberch, who has struggled for game in Germany.
He was originally linked with a move to Merseyside back in January after the player's agent was spotted at Anfield, although nothing came to fruition, with the player still part of Bayern's plans.
But Sky Sports claim that Liverpool are stepping up their pursuit of Gravenberch, and have approached the midfielder's management over a potential move.
Gravenberch opens up on Bayern future
Gravenberch joined Bayern from Ajax in a deal worth around €18 million (£16m) last June but has only managed 17 appearances in the Bundesliga, with 16 of those coming off the bench.
While he was an unused substitute in their 3-0 Champions League defeat to Manchester City on Tuesday.
During an interview with Ajax Showtime discussing his first season with the German giants, Gravenberch revealed he would consider a move away.
"Ideally, I would like to be successful at Bayern," he said.
"But if that doesn't work out and I don't get a chance, then I might have to look around.
"At the moment I'm not thinking about it and I hope that I can change my situation at Bayern by training and playing well.
"For me, this season is just the first season where I've been struggling and not being able to play much. As a player, you also get better through such experiences.
"I'm still very young and I'm glad I'm experiencing something like this now and not later in my career."
Speaking after their defeat to Manchester City, Bayern boss Thomas Tuchel lifted the lid on Gravenberch's qualities, encouraging him to fight for his place in the team.
"I see Ryan's qualities in training, he's doing well," Tuchel said in a press conference.
"He's a midfielder who can turn and dribble very well. Now it's about being patient. It's about fighting to be there."