Jurgen Klopp told Jude Bellingham "wants to play" for Liverpool after Round 16 exit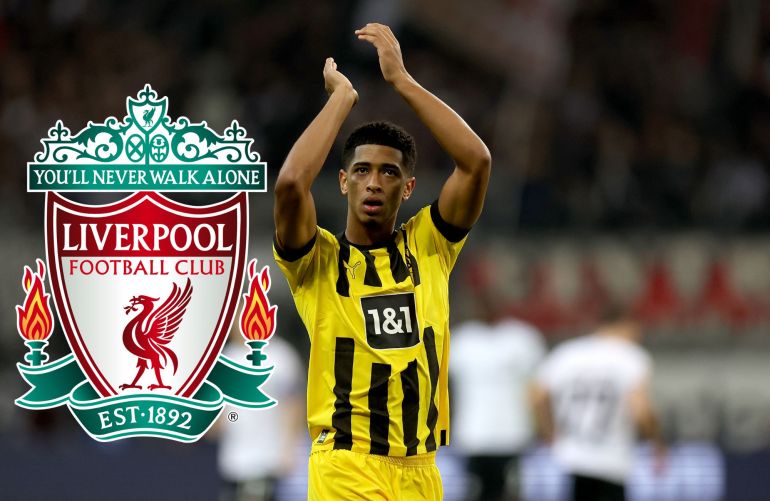 Jurgen Klopp told Jude Bellingham "wants to play" for Liverpool after Round 16 exit
Thierry Henry was discussing PSG's Champions League exit to Bayern Munich when he dropped the claim that 'Jude Bellingham wants to play for Liverpool'.
The Arsenal legend was trying to portray the message that PSG should attract top French talents that want to play for the club, like Bellingham seemingly wants to do with the Reds.
For the fifth time under their money-crazy Qatari ownership, PSG were booted out of the last-16 stages of the Champions League, this time to Bayern Munich.
Despite the French club's ability to score goals, they were unable to do so over both legs. Mbappe started the second leg game while Lionel Messi started the first.
What PSG does following that is a question now. All the cash in the world won't make a difference.
Henry discussed the Ligue 1 champions while refuting the claims against Dortmund and Jude Bellingham of England.
"You (Jamie Carragher) mention your Liverpool and I am going to mention my Arsenal," said Henry. "I couldn't relate to the team before when I was watching it. Sometimes you have to grab the community and you have to grab the people that love the club.
"Look at it. Is it Paris Saint-Germain? What are you building? Are you going to get players for the sake of getting players or are you going to build something? For example, bring the best young French player back because a lot of them support PSG.
On players between 23-27 not wanting to join PSG over the likes of Real Madrid, Liverpool and Man City: "They got Mbappe from Monaco, he was young," added Henry. "A lot of people wanted him. He went to PSG because he wanted to play for a club he (supported). But they still got him. They got Neymar. Young. It's still an attractive club.
"Bellingham wants to play for Liverpool, everyone knows that. Oh, look how happy he is (points at Carragher) – I go back to it. What's the identity, what's the philosophy and what's the project."
PSG is accumulating wealth like it's going out of style, dominating their own league, and keeping Mbappe on board, yet the European Cup continues to elude them.
It just serves to demonstrate that even with unlimited resources, the end result would still be what is being served.
While Liverpool supporters are eager for Bellingham to join them this summer, Mbappe may also want to transfer to Merseyside since the Reds will give him a better chance of winning in Europe than his current club.
In other news, Cody Gakpo has already proven Jurgen Klopp wrong after Liverpool transfer