"He wasn't loved"- Jurgen Klopp blamed for the departure of Liverpool star who left the club in the summer
"He wasn't loved"- Jurgen Klopp blamed for the departure of Liverpool star who left the club in the summer
Jurgen Klopp's role in Sadio Mane's decision to leave Liverpool for Bayern Munich this summer has been questioned by Salif Diao.
The Reds have had an unusual start to the year and just don't seem like themselves.
There are numerous explanations behind that.
As a result of playing so many games the previous season and Klopp's aggressive style, Liverpool's players may be exhausted.
Possibly missing so many players through injury is taking its toll on Liverpool – or maybe they're really missing Sadio Mane.
One player does not necessarily make a team, but the loss of a player of outstanding quality has an impact.
When Mane signed from Southampton in 2016, he was key to Liverpool team and one of the first names on Klopp's teamsheet.
The Senegal star was actually the first major acquisition of the Klopp era and offered Liverpool the pressing and intensity they were looking for.
Sadly, Mane decided to depart Liverpool this past summer as he approached the end of his contract with the club.
Mane left Anfield with 120 goals and 49 assists, leaving the Reds stranded as he moved to Bayern Munich.
Darwin Nunez was brought to Anfield as a replacement for the former Southampton man, but the Uruguayan is yet to impress.
Mane's exit continues to be a source of discussion and former Liverpool man Salif Diao has now had his say.
Diao, just like Mane was a Senegal international star and ended up at Anfield, though Mane had much much more success
Diao has told the Liverpool Echo that Mane just wanted a change and didn't feel the love he really needed during his time at Liverpool
You may think that would mean him being in the shadow of Mohamed Salah, but Diao suggests Mane's problem was with Klopp himself.
"I think he has been here for a couple of years and I think at some point he thought he did not have the love that he needed really, here at Anfield," said Diao. "I'm not talking about the fans, for him,I think it was more with the manager."
"Things weren't really going on as they should be so that's why he decided to go for a new challenge. I think as a top player, every time you stay 4-5 years at a top club, sometimes it's good to go for a new challenge," he added.
In other news, Liverpool transfer: £103m Red's target Jude Bellingham to refuse Dortmund contract after request from interested club amid strong Liverpool links
"That is on them"-Jamie Carragher gives honest opinion on Jurgen Klopp Liverpool exit fears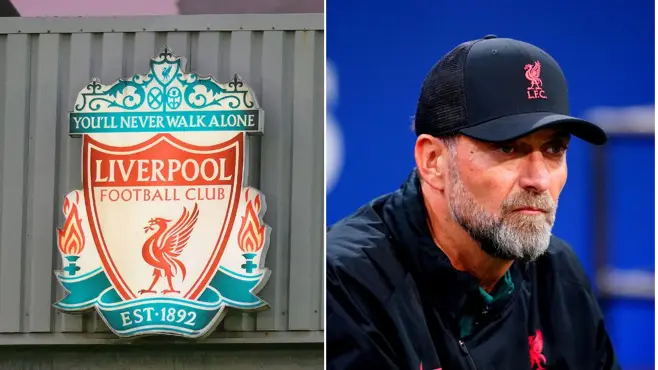 "That is on them"-Jamie Carragher gives honest opinion on Jurgen Klopp Liverpool exit fears
Liverpool manager Jurgen Klopp has come under intense pressure, following a run of poor form in the Premier League this season.
Former Liverpool player, Jamie Carragher stated that despite the Reds' recent troubles, Reds fans will still want Jurgen Klopp in charge at the start of next season.
The Merseyside team suffered a humiliating loss to Wolves on Saturday, keeping them in the mid-table. Ruben Neves' goal in the second half sealed Wolves' biggest victory of the year after two goals in the first 15 minutes gave Julen Lopetegui's squad the lead.
It was the third time in a row that Liverpool have lost away from home in the league, while they have still yet to win a game in the competition in 2023. Carragher, however, did not call for the manager to go.
"There's a lot of questions that need to be asked and a lot of answers to be found, but at the start of next season, I don't think there's anyone Liverpool supporters would want in that dugout other than Jurgen Klopp," Sky Sports pundit Carragher said.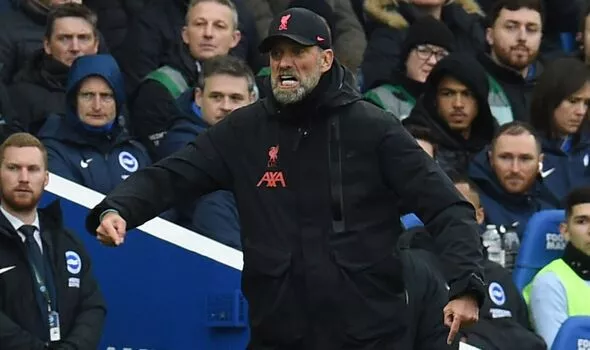 Liverpool's only victory in 2023 came in a previous game against Wolves in their FA Cup third-round replay, but Brighton eliminated Klopp's team in the very next round of the competition.
Carragher criticised Liverpool's transfer strategy as well. Darwin Nunez and Cody Gakpo, who arrived at substantial expense, were two attacking reinforcements added by Klopp, but Arthur, on loan from Juventus, was the only central midfielder that was added.
There was money there for a midfield player, they tried to buy the lad who went to Real Madrid for £60-£70 million [Aurelien Tchouameni]," the former England defender said. "They couldn't get him and Jürgen Klopp and his staff or the recruitment team decided that we don't need to buy a midfielder.
"That is on them. They've got to the start of this season, and from day one at Fulham, they haven't been able to cope with the intensity of a Premier League game of football and they've been ran over in every game that they've played."
Liverpool now sits 11 points outside the top four, with fourth-place Newcastle earning a point on Saturday, and 10 behind fifth-placed Tottenham. Their next two games are against Everton and Newcastle, followed by a return to Champions League action against Real Madrid on February 21.
In other news, Liverpool Transfer: £35m star now has agreement to move in the summer