Revealed: Why former Liverpool star Sadio Mane 'hit' Leroy Sane in dressing room after Bayern Munich loss to Man City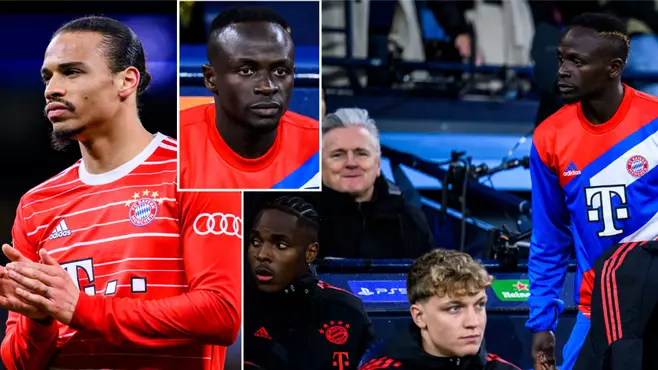 Revealed: Why former Liverpool star Sadio Mane 'hit' Leroy Sane in dressing room after Bayern Munich loss to Man City
Sadio Mane and Leroy Sane were spotted arguing on the pitch during Tuesday night's Champions League clash between Manches
Following Tuesday night's 3-0 loss to Manchester City at the Etihad Stadium by Bayern Munich, Sadio Mane has been accused of assaulting teammate Leroy Sane.
The unusual incident, according to reports in Germany, took place in Bayern's locker room at the conclusion of the game. The'short' but 'loud' argument allegedly started following an on-field altercation between the two superstars during the final minutes of the European match.
In the 69th minute, Jamal Musiala, was replaced by former Liverpool attacker Mane. After a communication breakdown, Mane and Sane were seen arguing on the pitch shortly after, with Sane keen to perform well against his former team, City.
It is claimed the two continued rowing in the dressing room, with Mane complaining about the way Sane spoke to him. According to BILD, tensions came to a head when Mane 'suddenly' hit Sane in the face. Mane is said to have caught his team-mate on the lip.
That allegedly led to Bayern's players separating Mane and Sane before the situation calmed down. Mirror Football have contacted Bayern for comment.
The alleged incident comes during a difficult season for Mane, who is enduring a tough time in Germany. The Senegal international, 31, completed a transfer from Liverpool to Bayern last summer but has scored just six Bundesliga goals since, with a leg injury hampering his progress.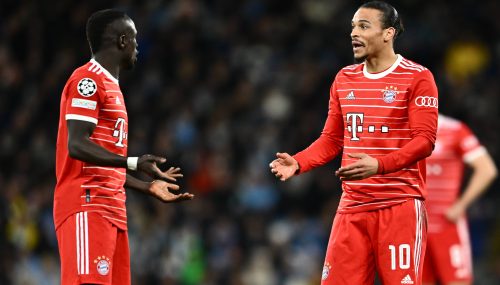 Mane started the first leg of Bayern's Champions League quarterfinal matchup against City from the bench due to his poor form. Mane, who ranked second in the Ballon d'Or voting last year, could hardly have been benched for such a game against Liverpool.
The alleged incident is also not good for Sane, who has also failed to make an impact since moving from City to Bayern in the summer of 2020. The Germany international is now 27 and is out of time to have an impact on the European game.
Sane would have wanted to stand out versus City, but he was unable to do so. Rodri, Bernardo Silva, and Erling Haaland scored for the Premier League champions as they racked up a 3-0 victory.
In other news,Transfer news: Liverpool have ideal Bellingham alternative lined up – Reds want to 'go all out' in the summer transfer window