Jude Bellingham sends six-word message to Jordan Henderson amid England victory over Senegal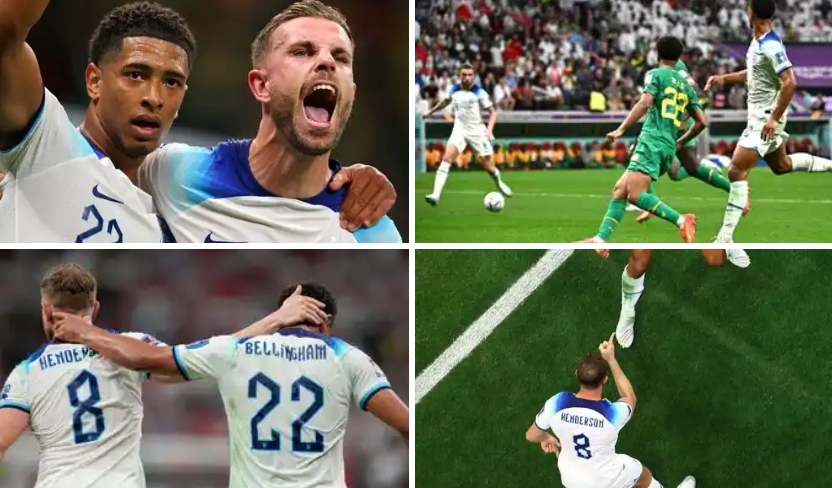 Jude Bellingham sends six-word message to Jordan Henderson amid England victory over Senegal
In England's triumph over Senegal in the knockout round, Jude Bellingham and Jordan Henderson teamed together to score the opening goal, and it's safe to say that the two certainly have a lot of respect for one another.
The 19-year-old talked about how much he appreciated playing with our captain following his first start of the competition against the USA, and he repeated this after our team's victory over the AFCON champions.
But as if that weren't enough, the Borussia Dortmund player then used his Twitter account to publish four images of himself with our No. 14, followed by a message.: 'Put some respect on his name.🤝🏽
@JHenderson'.
Despite all the accolades that our captain has won during his Anfield career, there are still so many football fans who don't appreciate what he brings to a team but it's obvious that the Birmingham-born teen does.
Put some respect on his name.🤝🏽 @JHenderson pic.twitter.com/XKe2uWAuIf

— Jude Bellingham (@BellinghamJude) December 4, 2022