'It's true…' – Fabrizio Romano shares Exciting news about Liverpool target midfielder who Messi says is 'spectacular'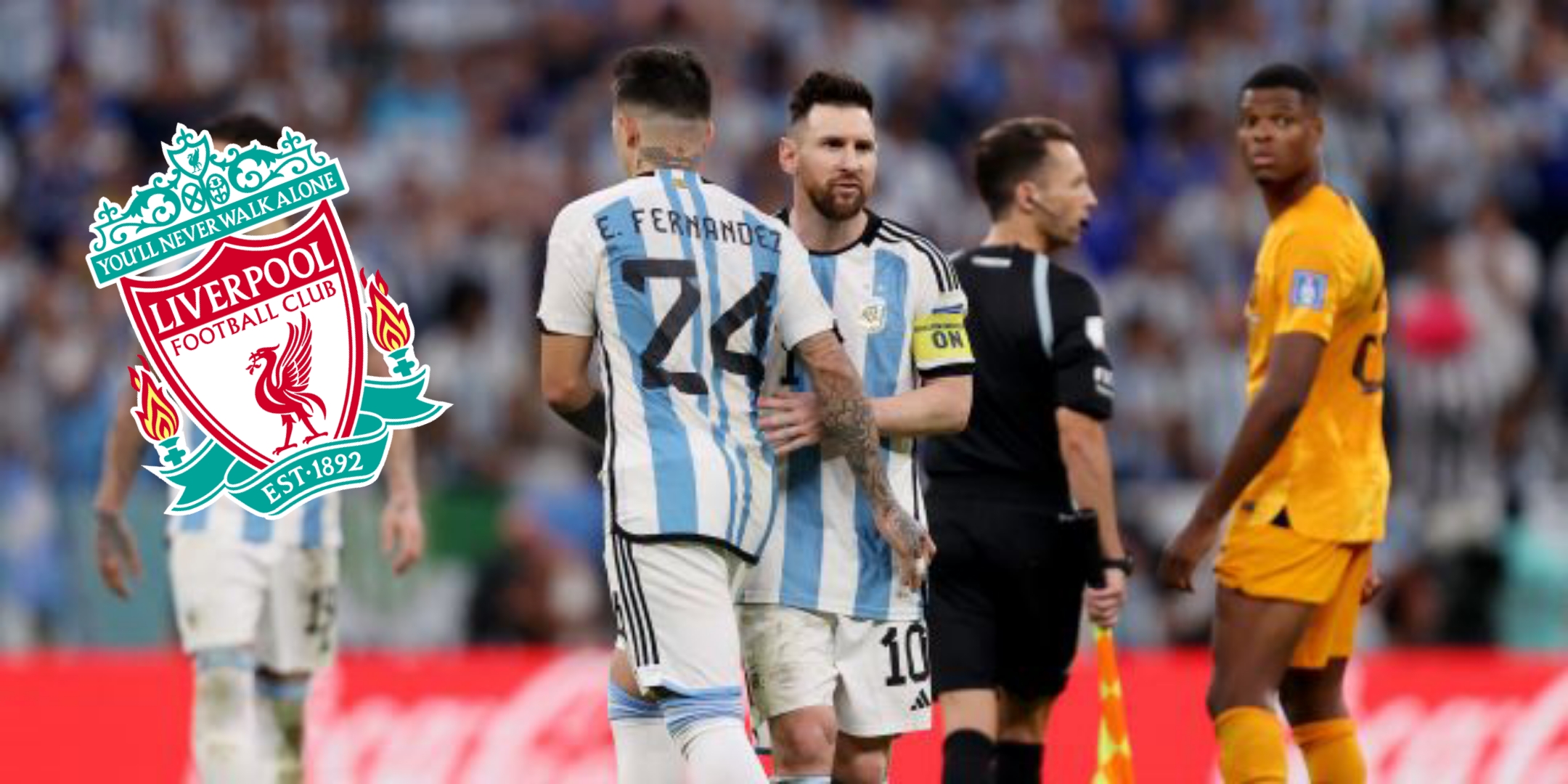 'It's true…' – Fabrizio Romano shares Exciting news about Liverpool target midfielder who Messi says is 'spectacular'
Fabrizio Romano has confirmed the veracity of those claims, but he added that it would take "only crazy things" to convince the 21-year-old to leave Benfica as soon as January.
Enzo Fernandez is reportedly a target for Liverpool.
Although it appears extremely improbable that the former River Plate star will leave the Portuguese top-flight in the near future, the Merseysiders are reported to be particularly keen on strengthening their midfield department in the approaching winter window.
"On Enzo Fernandez, many rumours on this fantastic Argentina player," the Caught Offside columnist spoke on his YouTube channel.
"Important to clarify. First point: Benfica wants to keep the player in January, so only crazy things can change this story.
"Second point: it's true that Real Madrid and Liverpool are interested but at the moment they are not negotiating with Benfica.
"Third point: there is a release clause in the contract of Enzo Fernandez and it is €120m."
That's a reality which will suit the Reds greatly if there remain any doubts over their chances of landing Jude Bellingham in the summer.
Certainly, it seems Fernandez is a talent to get excited about with legendary star Leo Messi one of many keen to offer their plaudits.
"I'm not surprised by Enzo. I know him and I see him train every day. He deserves it because he's a spectacular player," the former Barcelona star told reporters (via the Echo) after Argentina's 2-0 group stage win over Mexico.
At the price-tag mentioned, it seems that the highly-rated player will be considered mainly as a potential alternative to Jude Bellingham should we manage to pass up the lead in the race for the Englishman's signature.
In other news, Liverpool transfer: Sofyan Amrabat's price tag makes him the 'perfect fit' over Bellingham and Fernandez
Liverpool could be set for major transfer boost after Man City charges
Liverpool could be set for major transfer boost after Man City charges
Borussia Dortmund superstar Jude Bellingham, who is a target for Liverpool, and Pep Guardiola, the manager of Manchester City.
Liverpool will publicly declare that it is none of their concern, but it would have been only natural for them to have taken an interest in Manchester City's situation this week.
After being charged on Monday with more than 100 alleged financial regulation violations, City, who have won three of the last five Premier League championships by a single point over Liverpool, are currently in the midst of an unusual moment in the history of English football.
The inquiry, which was launched in December 2018 following the publication of documents by the German website Der Spiegel that were first made public by Portuguese hacker Rui Pinto, will now be forwarded to a commission.
Allegations that City have inflated sponsorship, secretly increased important figures' salary, and disregarded rules regarding how approaches to young players are allowed might result in serious fines, point deductions, or possibly expulsion from the league, according to reports.
Liverpool, who may profit from such a horrific event, is likewise interested in talk of retroactively depriving them of their titles.
But there is at least the air of ambiguity around the Etihad that those at Anfield could benefit from while the matter awaits a resolution—one that must be emphasised that is not expected imminently.
In other news,Arsenal and Liverpool set to battle for England international in the summer