He plays like Benzema – Clarence Seedorf likens Liverpool superstar to Karim Benzema and backs him to shine this season 'despite the arrival of Nunez'
He plays like Benzema – Clarence Seedorf likens Liverpool superstar to Karim Benzema and backs him to shine this season 'despite the arrival of Nunez'
Clarence Seedorf has compared Bobby Firmino to Real Madrid star Karim Benzema and believes the Brazilian international should be one of the first names on Jurgen Klopp's teamsheet.
Following Darwin Nunez's summer transfer from Benfica, our No. 9's starting position for Liverpool looked to be in jeopardy this season.
However, Firmino seized the moment after the Uruguayan was dismissed on his home debut.
A hat-trick of assists and two goals during Liverpool's 9-0 thrashing of Bournemouth at the end of August were among the former Hoffenheim forward's six goal contributions thus far this season.
Seedorf, a four-time champion of the Champions League, has expressed appreciation for the 30-year-old as a result of this.
"I would always put Firmino in [the starting XI]," Seedorf told Prime Video via talkSPORT.
"In recent years Liverpool did well because he is a bit like Benzema at Real Madrid, he knows how to play a little deeper and goes on the wings.
"He is a number nine who knows what is needed for the team and Klopp will bet a lot on him again this season, despite the arrival of Nunez."
It would have been intriguing to see if Klopp decided to continue with the Brazilian for the Wolves matchup on Saturday after Firmino turned in a lackluster effort against Napoli in the Champions League on Wednesday night.
Due to The Queen's passing, that match has since been postponed, and the results of next weekend's games are also uncertain.
However, our second match of the UCL group stage is against Ajax on Tuesday at Anfield, and you can anticipate to see players like Thiago Alcantara and Joel Matip make their way back into the starting lineup now that they're healthy.
Firmino has been one of are most important players during the Klopp era but there is a feeling that he no longer provides as much as he once did.
He has the ability to control games and wreak havoc amongst opposition defences with his tendency to drop deep and receive the ball on the half turn but with Klopp splashing £64m on Nunez in the summer, he's bound to get the nod over Firmino in a number of games this season.
Bobby's contract is set to expire next year and it will be interesting to see whether the club are willing to offer him a new deal during the Klopp era.
Firmino has been one of our most crucial players, but there is a perception that he is no longer as valuable as he once was.
With his propensity to drop deep and receive the ball on the half turn, he has the capacity to dictate games and cause havoc among opposing defenses, but Nunez is likely to start over Firmino in some games this season after Klopp spent £64 million on him in the summer.
It will be fascinating to see if the team is willing to extend Bobby's contract when it expires next year.
In other news,Gavi could be a Liverpool star for;10 years; after journalist transfer update 
Liverpool confirms midfield transfer as Jürgen Klopp explains plan and Diogo Jota injury update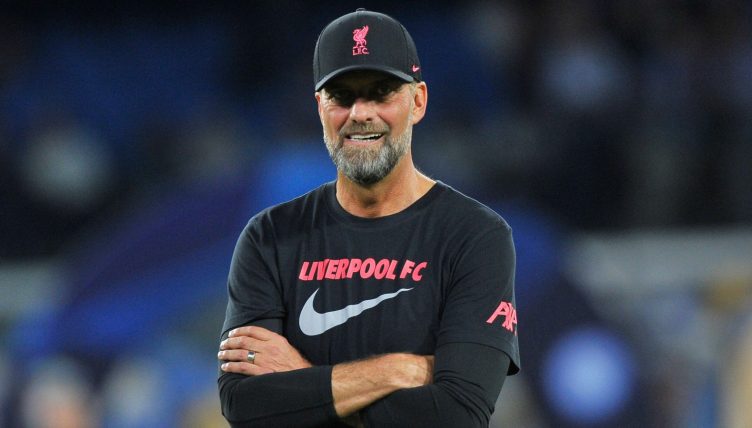 The Liverpool confirms midfield transfer as Jürgen Klopp explains plan and Diogo Jota injury update
Liverpool have confirmed a January transfer move while Jürgen Klopp has been speaking about his summer plan and offered a Diogo Jota injury update.
Jürgen Klopp has told his team that the Reds would be making significant changes amid a transfer overhaul, but that won't happen until the summer when several of his players' contracts expire.
"At Borussia Dortmund, it was clear when I left (in 2015), I said something has to change," Klopp said in the second part of his press conference. "It is a different situation (here). Either the manager's position changes or a lot of other things change.
"So, as far as I am concerned, what I hear — unless someone tells me (different) — I will not go. So that means maybe there is a point where we have to change other stuff.
"We will see but that is for the future, like summer or whatever. Not now. I have space and time to think about it.
"We have to play better football now. We cannot play and say: 'OK, these are the problems but next season we don't have them anymore'. That is a really long time. I cannot promise we will fly tomorrow but what I want to promise is that we really fight and everyone can see it."
But if they manage to finish in the top four this season, it will be much easier to make such changes. Without Champions League football for a season, it will be considerably more difficult to sign Jude Bellingham and other major targets.
Jürgen Klopp has offered an update on Diogo Jota's fitness as he continues his recovery from the long-term injury that has already forced him to miss the World Cup.
"I don't know exactly how long but he looks really good," Klopp said in the second part of his press conference. "He's out there on the pitch doing a lot of stuff already. Another few weeks?"
When asked if Jota would be available for the first leg of the Champions League quarterfinal matchup against Real Madrid next month, Klopp said: "From my point of view, yes but I don't know."
Colombian winger Luis Díaz is also on the recovery trail. He posted an update from the AXA Training Centre on social media yesterday.
In other news, Liverpool transfer news: Jude Bellingham latest as Borussia Dortmund chief gives public update