Fabrizio Romano provides update on Jude Bellingham's price tag with Jurgen Klopp 'pushing for the deal'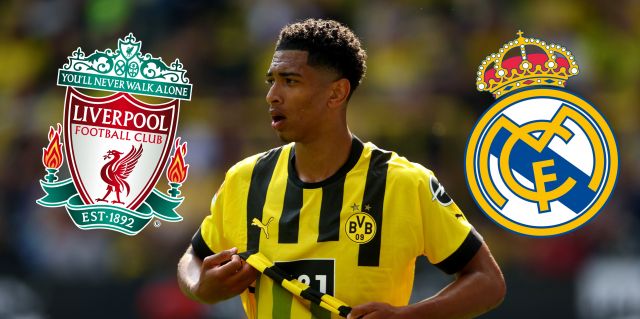 Fabrizio Romano provides update on Jude Bellingham's price tag with Jurgen Klopp 'pushing for the deal'
Fabrizio Romano claims that Liverpool will have to pay more money than the rumored €100 million to get Jude Bellingham, despite Jurgen Klopp's 'pushing' to get the deal done.
The top teams in the world are vying to recruit the teenage Borussia Dortmund player, who is one of Europe's most sought-after prospects thanks to his performances for both club and country.
The 19-year-old is apparently the key transfer target for the Reds, and the Italian transfer expert has now provided an update on the matter.
"Liverpool, Manchester City, Real Madrid, Chelsea. These are the clubs always mentioned regarding Bellingham.
Even though Manchester United is also vying for the title, their task will be harder. Nothing has changed and won't be decided right now. Despite Jurgen Klopp's efforts, the deal has not yet been decided upon, approved, or completed.
We'll know once Borussia Dortmund releases the price tag. Romano told Caught Offside, "It will be more than the rumored €100 million.
Bellingham is said to be worth £129 million, according to rumors, and while it is a significant sum of money, Bellingham does seem to be the answer to many of our issues.
When you consider that the former Birmingham City player could be a mainstay in the middle of the park for us for the next decade or so, the deal does make sense despite the hefty price tag. Klopp is desperate to sign an elite midfielder.
The Dortmund No. 22's versatility also makes him somewhat ideal for the FA Cup champions; when necessary, he can play in a deep-lying defensive midfield position, but he also has the capacity to rush forward and create things at the top of the pitch.
The future of the Bellingham situation is uncertain, but Liverpool supporters are optimistic right now.
In other news, Jude Bellingham decides his next club after informing Borussia Dortmund of his desire to leave after the World Cup