Champions League: Watch Jurgen Klopp left out two senior Liverpool midfield stars in the Champions League squad as 17-year-old teenage sensation makes the list
Champions League: Watch Jurgen Klopp left out two senior Liverpool midfield stars in the Champions League squad as 17-year-old teenage sensation makes the list
A 17-year-old potential makes Jurgen Klopp's Champions League team, while two seasoned Liverpool midfielders are left out.
According to journalist David Lynch, Liverpool's 24-man roster for the UEFA Champions League includes young sensation Stefan Bajcetic but not Naby Keita or Alex Oxlade-Chamberlain.
Since they are now out due to injuries, it is possible that it will be some time before we see them back to action.
Loan signing on the due date In preparation for the Reds' matchups with Ajax, Napoli, and Rangers in Group A of the Premier League of Europe, Arthur has also been added to the team.
Naby Keita missed the beginning of the season due to illness, but the Guinean international has since suffered a muscle injury, and Jurgen Klopp has stated that the player will be "out for a time."
While in Asia for the Reds' preseason tour, Oxalde-Chamberlain suffered a hamstring injury and hasn't been seen since.
Both players have missed far too much time due to injury since joining the team, despite the fact that they have the potential to be true game changers.
The present contract for our No. 8 is set to expire at the conclusion of the current campaign, and recent rumors have claimed that the former RB Leipzig player is dissatisfied with the amount of game time he is getting under Klopp.
Ex-Arsenal star Oxlade-Chamberlain has also entered the final 12 months of his current deal and it's believed that he will be able to leave the club for free at the end of the season.
In other news, Finally some good news for Liverpool as injured Liverpool midfield maestro set for imminent training return
Liverpool confirms midfield transfer as Jürgen Klopp explains plan and Diogo Jota injury update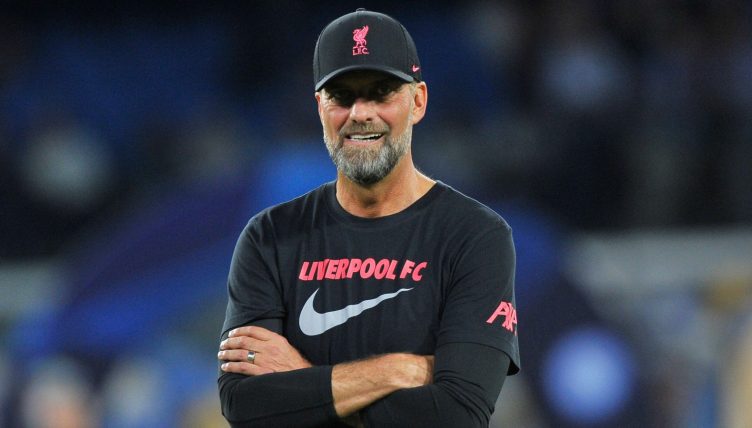 The Liverpool confirms midfield transfer as Jürgen Klopp explains plan and Diogo Jota injury update
Liverpool have confirmed a January transfer move while Jürgen Klopp has been speaking about his summer plan and offered a Diogo Jota injury update.
Jürgen Klopp has told his team that the Reds would be making significant changes amid a transfer overhaul, but that won't happen until the summer when several of his players' contracts expire.
"At Borussia Dortmund, it was clear when I left (in 2015), I said something has to change," Klopp said in the second part of his press conference. "It is a different situation (here). Either the manager's position changes or a lot of other things change.
"So, as far as I am concerned, what I hear — unless someone tells me (different) — I will not go. So that means maybe there is a point where we have to change other stuff.
"We will see but that is for the future, like summer or whatever. Not now. I have space and time to think about it.
"We have to play better football now. We cannot play and say: 'OK, these are the problems but next season we don't have them anymore'. That is a really long time. I cannot promise we will fly tomorrow but what I want to promise is that we really fight and everyone can see it."
But if they manage to finish in the top four this season, it will be much easier to make such changes. Without Champions League football for a season, it will be considerably more difficult to sign Jude Bellingham and other major targets.
Jürgen Klopp has offered an update on Diogo Jota's fitness as he continues his recovery from the long-term injury that has already forced him to miss the World Cup.
"I don't know exactly how long but he looks really good," Klopp said in the second part of his press conference. "He's out there on the pitch doing a lot of stuff already. Another few weeks?"
When asked if Jota would be available for the first leg of the Champions League quarterfinal matchup against Real Madrid next month, Klopp said: "From my point of view, yes but I don't know."
Colombian winger Luis Díaz is also on the recovery trail. He posted an update from the AXA Training Centre on social media yesterday.
In other news, Liverpool transfer news: Jude Bellingham latest as Borussia Dortmund chief gives public update