BREAKING NEWS : Liverpool put up for sale: Fenway Sports Group ready to listen to offers
BREAKING NEWS : Liverpool put up for sale: Fenway Sports Group ready to listen to offers
The current owners of Liverpool Football Club, Fenway Sports Group, have put the club up for sale.
According to an exclusive revelation by David Ornstein of The Athletic, FSG is currently accepting bids for the Merseyside club.
For parties interested in purchasing Liverpool, a sale deck has been created, and Goldman Sachs and Morgan Stanley are both assisting in the evaluation process.
Despite the fact that the team has advanced in recent years under FSG's ownership, it's the news that Liverpool supporters have been anxiously waiting.
But it's the lack of investment that has truly damaged FSG's relationship with the fans, especially under Jurgen Klopp's leadership.
FSG's statement on putting Liverpool up for sale
A statement from Fenway Sports Group to The Athletic reads: "There have been a number of recent changes of ownership and rumours of changes in ownership at EPL clubs and inevitably we are asked regularly about Fenway Sports Group's ownership in Liverpool.
"FSG has frequently received expressions of interest from third parties seeking to become shareholders in Liverpool. FSG has said before that under the right terms and conditions we would consider new shareholders if it was in the best interests of Liverpool as a club.
"FSG remains fully committed to the success of Liverpool, both on and off the pitch."
In other news, PSV Sporting Director gives permission For €35m rated winger to Join Liverpool Over Manchester United
Liverpool sent Jurgen Klopp sack warning message as Premier League title queried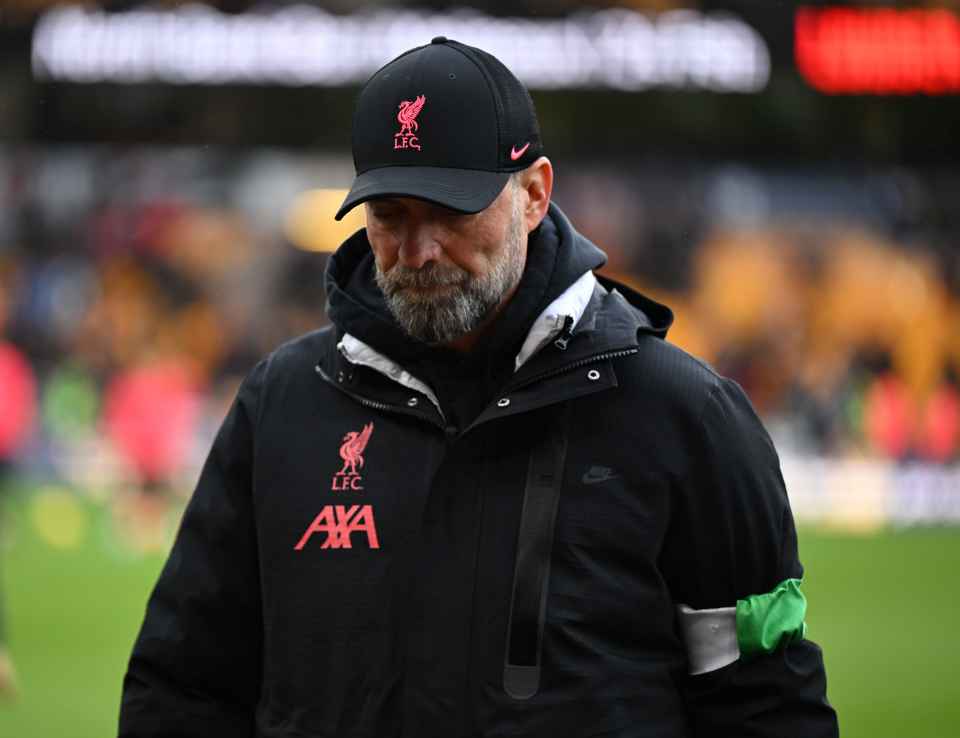 Liverpool sent Jurgen Klopp sack warning message as Premier League title queried
Jurgen Klopp has led Liverpool through a tough first half of the season, but the Reds have been warned that a number of teams would be ready to pounce if he is sacked.
With only eight victories from their first 20 games, Jurgen Klopp's team is languishing in tenth place in the Premier League table. During their most recent outing, things only got worse as they were thrashed by Wolves.
With Manchester City facing over 100 charges for breaking the Premier League's financial regulations, there is the cheeky optimism that a couple titles may be on their way to Anfield in lighter news.
If the Reds decide to fire Jurgen Klopp, a huge number of Europe's top teams will reportedly be waiting in the wings to appoint the German, according to former Liverpool striker Stan Collymore.
Speaking to CaughtOffside, he said: "The reality is, if FSG sack Klopp, there is no one else out there better equipped to do a better job. So anyone calling for him to go should be careful what they wish for because I'm certain that if he suddenly became available, you'd have Real Madrid, Bayern Munich, PSG and even Chelsea all lining up."
Collymore went on to say: "I still don't think Jurgen Klopp should be facing the sack at Liverpool. I know they're having an awful season but we need to look further back than just the past six months. Remember where Liverpool were when he came in – they were a real mess!
"They had a below-average squad, were barely competitive and couldn't attract top players. Klopp single-handedly changed all of that and went on to win every trophy possible along the way, and he didn't just turn them into a winning side, he completely revolutionised their style of play."
Klopp saw his side lose 3-0 at Wolves on Saturday before refusing to answer a reporters' question in the post-match press conference. The German was confident that he could turn around the team's fortunes.
"You know my job, I know my job, my job is not to explain here how I can build up my team. I will be judged by that from you and that's fine. Let me say it like this, for today, it was not good enough, what I did."
Under the German, Liverpool has had tremendous success and their first-ever Premier League title. He has also won both domestic cups and led them to three Champions League finals, one of which they defeated Tottenham in 2019.
In other news, Liverpool told to dump 28-year-old star player who has "past his best" and struggling