Liverpool secures £60m deal as Jurgen Klopp to begin huge summer transfer rebuild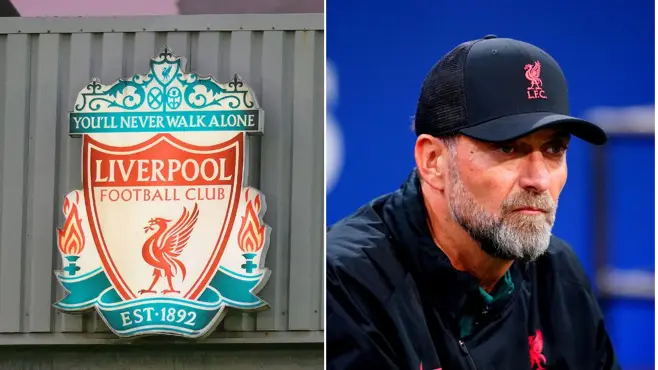 Liverpool secures £60m deal as Jurgen Klopp to begin huge summer transfer rebuild
The Reds have already received additional financing as they prepare to spend substantially this summer to revamp a team that has struggled at times this season.
Expedia and Liverpool have renewed their four-year sponsorship agreement, which will bring in almost £60 million for the Reds.
The arrangement is almost twice as much as the previous one that was inked in 2020 and will see Expedia appear on the shirts of the men's and women's teams.
"Travel is an incredibly important part of our fans' matchday experience, so we are proud to have a world leader in travel as part of the LFC family. We look forward to continuing to work with Expedia, creating more moving content and enhancing our fans' overall matchday experience."
Michele Rousseau, senior vice-president, global brands at Expedia, said: "We're truly excited to be extending our partnership with the 
Liverpool
 FC family, continuing to support both the men's and women's teams whilst playing a vital role of enabling the fan travel experience.
We're proud of the progress we've made together and are looking forward to pushing the boundaries further by enriching the fan experience through travel over the next four years and proving that nothing beats being there."
The agreement comes ahead of what is anticipated to be a busy summer for Anfield's recruitment activities. Jürgen Klopp recently revealed his intention to bring in a number of new players.
"It was one of the main reasons why I signed a new contract, because I knew it's (a rebuild) necessary," said Klopp in January.
"It will not go overnight.
"And imagine the situation now with another coach in the chair – I would be somewhere on holiday and everybody would shout my name, 'with him it would not have happened!'.
"That's why it's good how it is, because all the problems you have in a transition time period – we have an awful lot of injuries, and that makes life really complicated – I have no problem with that because I see [the situation].
"I know the majority of the outside world is just interested in the short term but we have to be long-term focused as well, and that's what we are."
Owners of the Reds Fenway Sports Group are seeking a minority investment in the organization they acquired in 2010, and John W Henry recently addressed rumors that they were considering a full sale.
In other news,Jurgen Klopp told Jude Bellingham "wants to play" for Liverpool after Round 16 exit