Liverpool ready to pay £53m to sign 'extraordinary' player, but Man United want him too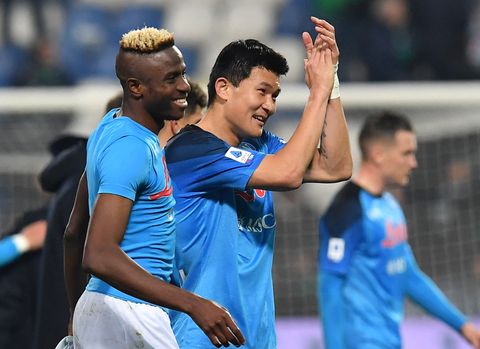 Liverpool ready to pay £53m to sign 'extraordinary' player, but Man United want him too
Liverpool are ready to put an offer on the table to stop Kim Min-Jae heading to rivals Manchester United.
That's according to a report from Calciomercato, which was cited by the Italian radio station Rai Sport. According to them, the Reds are prepared to pay more than £53 million this summer to sign the Napoli defender.
Liverpool is reportedly apprehensive of attention from both PSG and the French champions, Manchester United. According to rumors, the Reds are getting ready to make an offer to "secure" Kim before either of those sides.
Kim alerts Liverpool to his existence
Kim has been a potential prospect as Liverpool looks to improve their center-back options this summer. Following a successful debut campaign in Naples, the South Korean has greatly improved his reputation. In fact, Emanuele Calaio, a former forward for Napoli, described him as "exceptional."
As a result, it's no surprise to see his name being linked with the likes of Liverpool, United and PSG.
Of course, Napoli will be desperate to keep a player who has been so key to their brilliant season. But the presence of a release clause in Kim's contract could make things difficult for them.
That clause is reportedly set at somewhere around £44m. According to this report, Liverpool could be ready to offer a little more than that, perhaps in order to tempt Napoli into an early sale.
After all, it's been claimed that Kim's release clause will only be active for a couple of weeks in July. Consequently, it's feasible that Liverpool could offer a bigger fee before the clause activates, in order to head of interest from elsewhere.
The signs this season have been that the 26-year-old is worth paying a premium on. Napoli look set to win a first Scudetto since 1990 with Kim at the heart of the defence. That alone should make him a legend in Naples, but perhaps he won't be around long enough to cement that reputation.
In other news, Virgil van Dijk makes Man City ;battle declaration as Liverpool target title hammer blow